Living in Romania but want to work in Europe? Don't miss this blog!
If you are currently living and working in Romania but are keen to experience life in another country, a contract role in Europe could be a great solution.
There are plenty of benefits to living and working in Europe, such as competitive pay, the chance to improve your skills and expand your CV whilst living an adventure overseas.

At M&E Global, we employ skilled contractors to work in a variety of exciting roles all over Europe, from aviation jobs in Germany to land mechanic roles in Poland, and even the UK. So, if you're currently based in Romania and considering making the move abroad, read on to find out how!
Why work in Europe?
To put it simply, Europe is a fantastic place to live and work – and with exceptional transport links, you'll never be too far from home! If you're keen to work in Germany for example, Romania is just a 2.5-hour or so flight away, whilst Poland is a 1.5-hour flight.

However, there are also a huge number of exciting opportunities available. Germany, for example, is renowned for engineering, whereas Poland, as one of the biggest economic successes of the EU, has lots of other fantastic roles available.

The demand for skilled contract workers in Europe is also huge, and the high levels of pay reflect this, which means that you'll be in the best position to support yourself and your family financially.

What's more, Europe is home to some truly beautiful and thriving places; for example, Poland is known for its exceptionally pretty towns, whilst Mannheim is known as the Manhattan of Germany! You can therefore expect to have an enjoyable time wherever you go, and a good quality of life.

Oh, and don't worry – you won't have to learn German or Polish! Most of our roles in Europe are in an English-speaking environment, so as long as you've got a good level of spoken English, you'll be fine.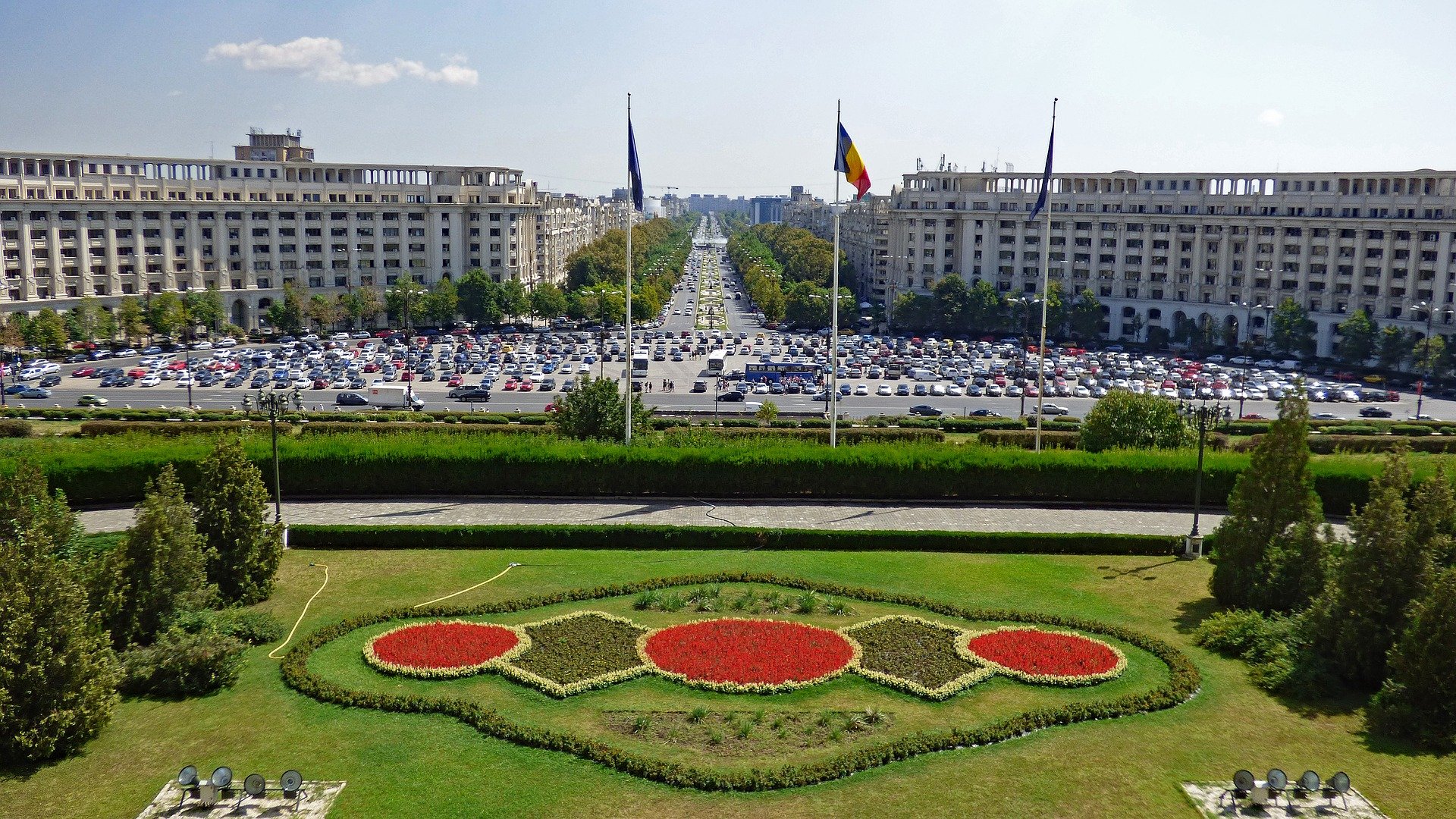 How M&E Global can help you make the move
If you're keen to move from Romania to Europe, there's no one better placed to help you than the team at M&E Global.

We've got more than 20 years of experience in placing highly skilled personnel into roles in Europe – and with expertise in the aviation, land, and marine environments, we're sure to find the right role for you!

But it's about more than just finding you a job; at M&E Global, emotional wellbeing is incredibly important to us, which is why we also pride ourselves on providing an exceptionally high level of support for our contractors.

Which means we will be there to help and advise you every step of the way as you navigate your move from Romania to Europe.

Whether you need assistance sorting your paperwork, help finding accommodation or advice on whether or not your family can join you, our team is on hand to answer all of your questions.

And that level of support doesn't stop once you start your role – you'll also have a dedicated point of contact throughout the duration of your contract too who will be able to help with any issues or concerns you might have
Different types of roles available
Without a doubt, one of the biggest benefits to contracting in Europe are the exciting opportunities available and the chance to work at the forefront of technology.

As leading defence contractors, a lot of our roles are for a US military client – which means mechanics could end up working on exciting, industry-leading equipment such as M1 tanks, Bradley Fighting Vehicles, Humvees, or Warriors

If it's aircraft maintenance you specialise in, you could find yourself working on Chinooks or Apache helicopters.

Whilst we also employ people to work in supply and logistics and recruit for a wide range of warehouse roles, from forklift operators to production control clerks.

So, whatever your passion, you're sure to find the right role in Europe!
What to do next
If you're keen to make the move from Romania to Europe, contact one of our team today to get things started. They'll be more than happy to help and provide advice on the most suitable role for your skill set and answer any questions you might have!

Alternatively, why not have a look at the range of roles we are currently working on here to see if there's anything that interests you?