How to write an HGV mechanic cover letter that gets you noticed
Alongside your CV, an HGV cover letter plays a vital role in your HGV mechanic job applications.
Writing a cover letter essentially gives you the opportunity to explain to the hiring manager of a role why you are the best person for the HGV mechanic job they have on offer.

It is also a great tool that will help you stand out from other candidates in your applications. For example, if you have similar mechanic qualifications and work experience to another mechanic applicant, a well-written cover letter could be what tips the balance in your favour!

However, recruiters in the defence sector are limited on time, and often look through multiple cover letters in one sitting, so it's important that you grab their attention from the word go and make them excited about the prospect of moving on to read your CV.

Our defence recruitment experts have therefore shared the following step-by-step guide to writing a brilliant cover letter, as well as additional tips and advice that'll make you stand out from the crowd.

Read on to get started...
How to write an HGV mechanic cover letter that will get you noticed by employers:
Step 1: Include yours and the organisation's contact details
This part is straightforward; you simply need to include your contact details at the top of the page, including your name, email address and phone number, so that the recruiter knows how to get in touch with you.

You can also include your LinkedIn profile here if you wish – as the top professional networking site in the world, and with 87% of recruiters using LinkedIn as part of their candidate search, it's certainly worth considering.

You should also include the contact details of the hiring company, including the name of the hiring manager and their email address, plus the address and phone number of the company.
Step 2: Write an opening address
Open your cover letter with a short sentence to address the hiring manager and state the purpose of your letter.

If you do not know the name of the hiring manager, try to find this out, either from a LinkedIn/Google search, calling the HR department of the business, or asking your recruitment agency if you're signed up to one.

Try to avoid "Dear Sir/Madam" if possible, as this will come across as generic, or worse, that you haven't made an effort to find out who they are.

Then, write your opening sentence. This should be something along the lines of that you're writing to express your interest applying for the HGV mechanic role they have advertised at [company name], as well as detailing where you found the advertisement for the role; for example, the M&E Global vacancies board.

If you were referred to the role by a current employee in the organisation you're applying to, it's worth mentioning their name and how you are connected with them. After all, sometimes it's not what you know but who you know that can give you an extra advantage!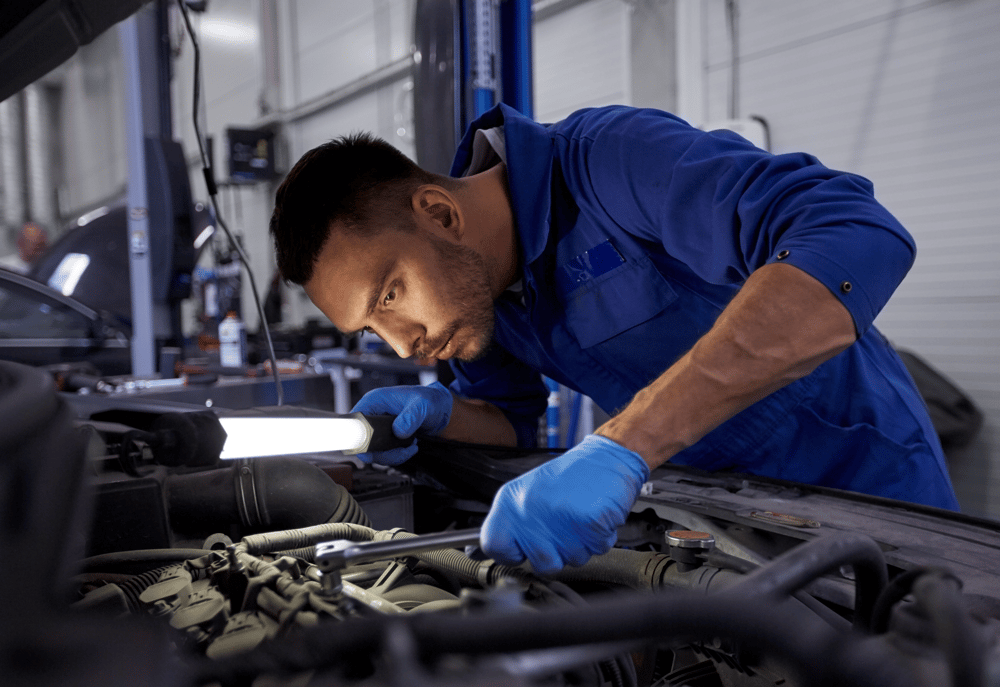 Step 3: Grab their attention with a relevant achievement
As mentioned at the beginning of this blog, you have a limited amount of time to hook the recruiter in with your HGV cover letter; and the best way to do this it to grab them by sharing an eye-opening, relevant achievement that will demonstrate that you are perfect for the role.

For example, if you have worked in other mechanic roles in the past, you could say how something you did positively impacted a business financially, or bolstered their reputation, or an award you received for your services.
Step 4: Demonstrate why you are the right person for the job
Your CV will have all your mechanic qualifications and other fundamentals listed already, but your HGV cover letter is the opportunity to expand on these and let them shine – as well as your personality!

Start by going through the HGV mechanic job vacancy description that you've been given with a fine-toothed comb, highlighting all the credentials and experience that has been listed.

Then, take these individual credentials, match them up to your skills and experience, and explain briefly why this makes you the ideal person for the role.

For example, if one of the job specifications is to "Dismantle and reassemble equipment using technical manuals," explain how you have done this successfully in a previous role, and on similar vehicles, and how this will make you a valuable asset within the advertised HGV mechanic job in line with the business's goals (you can find these online if they're not included in the job description).
Step 5: Write a closing statement
Although you are now at the end of your cover letter, you should still take the opportunity to make yourself as desirable a candidate as possible.

Briefly reiterate your enthusiasm for the HGV mechanic role being advertised, and express your openness to discussing the role in more detail.

Also be sure to politely thank the hiring manager for taking the time to read your cover letter and CV, and state that you look forward to hearing from them.

Finally, using an appropriate greeting such as "Kind regards," "Sincerely" or "Respectfully," sign off with your full name.
Other top tips and advice to bear in mind for your cover letter:
Keep it succinct – preferably no more than 300 words, and certainly no more than one side of A4.
Ensure you write in the appropriate tone of voice. As an HGV mechanic, a formal approach is always the best method.
Use short paragraphs and brief sentences to ensure that it is easy for recruiters to read.
Read back through your cover letter after it's finished to ensure you have related it back to the specific HGV mechanic role you're applying for at every opportunity.
Check for spelling, grammar and punctuation errors. Taking pride in your cover letter will demonstrate that you also take pride in your work!
Ask someone else to proofread your cover letter, too. As well as being able to notice any errors, they'll be able to point out any relevant experience or achievements you may have missed.
How M&E Global can support you further
At M&E Global, we have years of experience and a dedicated team of recruiters at our core supporting HGV mechanics to embark upon exciting careers across the globe.

If you'd like to discuss the opportunities we have available in more detail, however, do not hesitate to contact us today.