...From competitive pay to the opportunity to work on the most up-to-date technology while exploring the world at the same time. In this blog we go through our most frequently asked questions, so you can find out about the length of contracts, relocation and living overseas.
And if you have your own questions that we haven't answered below, feel free to contact us – we're always happy to help.
Top 10 FAQs about overseas contract roles:
1. How long are the contracts?
Most of the contracts that we offer are typically 6 to 12 months and can be extended at the end of your contract period or you can move to a different contract with us – the variety is excellent.
2. Is the pay competitive?
One of the benefits of working overseas in a contract role is that the pay is very competitive – it's the ideal job if you're looking to save money as sometimes your meals and accommodation are covered or subsidised too.
Some roles also include a sign-on bonus and an annual bonus on completion of each 12 months of service.
3. Will I have to relocate?
Contracting overseas means moving around, but this is an excellent way to further your career and travel around the world at the same time. There are a great choice of locations, from the Middle East to countries closer to home like Germany.
4. Can I take my family with me?
In some cases, it is possible to take your family with you when you relocate. If your contract is for 12 months and in an area which is suitable for family life, it might be fun for your family to join you and experience a different part of the world.
If taking your family is particularly important, speak to us about which destinations are best.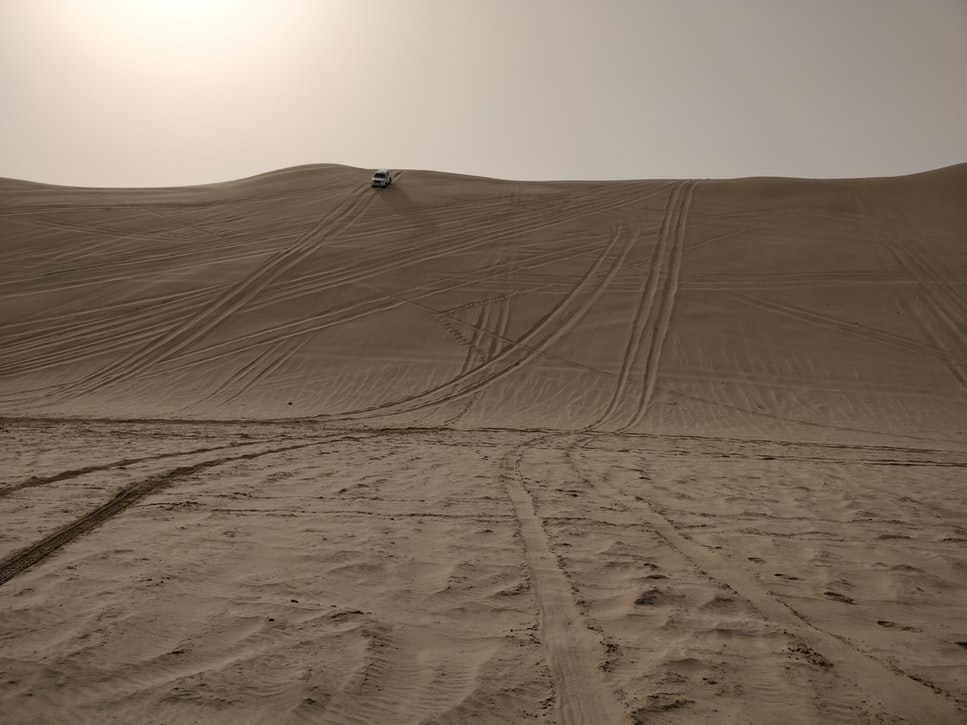 5. What's it like living overseas?
Some people regard overseas contract work as the dream job, as you get to move around and explore different places while earning money and furthering your career. One of the benefits of working overseas is that you can get to know a different culture, and language if you like.
You can also use your working destination as a base for exploring further afield: the Middle East, for example, is great for exploring South East Asia and the Far East, as it's a central transport hub. You can read more about our guides to living in Germany and living in the Middle East here.
6. What about the variety – will I be doing the same thing every day?
Working in a contract role gives you the option to tailor your career, choosing who you want to work for and the role that suits you. These positions are typically for a set period of time, with the option to change jobs at the end of each contract if you wish.
The working environment can vary and you may enjoy being posted to a choice of different locations throughout your career.
7. Will I have job security?
In short – yes. In accepting a contract overseas, you are signing a contract which will detail the terms and duration of your employment.
At the start of your role you'll know exactly how long your contract is for - most are for up to six months or up to 12 months but there is potential to extend your contract to 18 months if it can be agreed with your employer.
Shorter term contracts of six months are also popular and these often come with a higher pay rate to make up for the lack of security.
8. How can contracting overseas help my career?
Whatever level you are at, you can build on your experience by working in a contract role. Many of the roles on offer involve working on the very latest technology, so it's a great opportunity to try your skills on some impressive machinery.
You'll also get to 'future proof' your experience by developing your skills further through training – your technical knowledge could be highly valued by your next employer. Also, you'll build your network of contacts for the future.
9. Will I need to learn a new language?
Most of our contract roles are with a prestigious US military client, so the language spoken within the work environment is English. However, if you do choose to move overseas you may like to learn a few words of the local language to help you settle in.
10. Do I have to have served in the military to apply for a contract role overseas?
Not at all! In fact, many of our contract workers have only civilian experience from respected employers such as Jaguar Land Rover.
Contract work is particularly suited to ex-military personnel as the working environments are similar, but many civilian employees find it a fulfilling career choice too.
Want to find out more?
If you're interested in finding out more about the benefits of working overseas or applying for a contract role, don't hesitate to contact a member of our team. We will guide you through the process from start to finish and help you find a role to suit you.