For those leaving the military or looking to progress their career further, taking a
contract job
in Germany is an excellent next step.
Not only are the jobs varied and interesting, but working in a different part of the world adds additional value to your CV and experience. You'll also get to explore a different culture, with the chance to pick up a new language (if you wish to) and visit exciting places along the way.
With our overseas contract jobs, you could find yourself anywhere from Kuwait in the Middle East to Germany – the possibilities are very much global.
If it's your first time in a contract role, working in Europe is a good choice as you aren't far from home, and many of the customs are similar; when starting a new job, it's often easier when things around you feel familiar.
Alternatively, if you've had previous contract experience in the Middle East or America and are looking for a change, Europe is a great option; not only is it a shorter trip from the UK, but it also adds another dimension to your career path.
There are many great reasons to choose contract mechanic work in Germany, but if you're still unsure we've rounded up a few of the main points to help you with your decision.
Living and working in a different country
If a job overseas has always tempted you but you've never felt confident enough to take the plunge, working in Europe is a great first step.
If you have come from a British Forces background, you may even have spent time in Germany before and will know what to expect; but for those who haven't had the fortune of an overseas posting, living and working in Germany can seem daunting.
It needn't be this way, however; if you're looking to move overseas, perhaps into roles in the Middle East eventually, working in Germany is a great middle ground.
You'll still enjoy all the privileges of being in Europe, while being close to multiple international airports, making it easy to return to the UK to see friends and family. Some locations in Germany are also close with respect to the drive home.
What's more, Germany is a cosmopolitan country, with plenty of highlights such as sophisticated cities, skiing resorts, beaches and beautiful countryside. If you're thinking of bringing your family with you, it's also a great place to raise children with a well-respected education system.
And if you're travelling solo, with some M&E overseas contract roles some of your costs such as accommodation and meals may be fully or partially covered, so you are relieved of the pressures of finding affordable housing.
Travel contributions are also a frequent addition to Germany postings. We also apply for your work visas your behalf for locations that require them, so you'll feel supported from all sides.
Many people are worried about the language barrier, but you'll find that most Germans speak excellent English and are happy to help you out – you can even take the opportunity to learn a new language while you are there.
Any small amount of German you can manage is appreciated: even hello and thank you! Most contract roles in Germany involve working with a U.S. Military client, so the day-to-day language will be in English, and you'll find many English speakers on the worksite, too.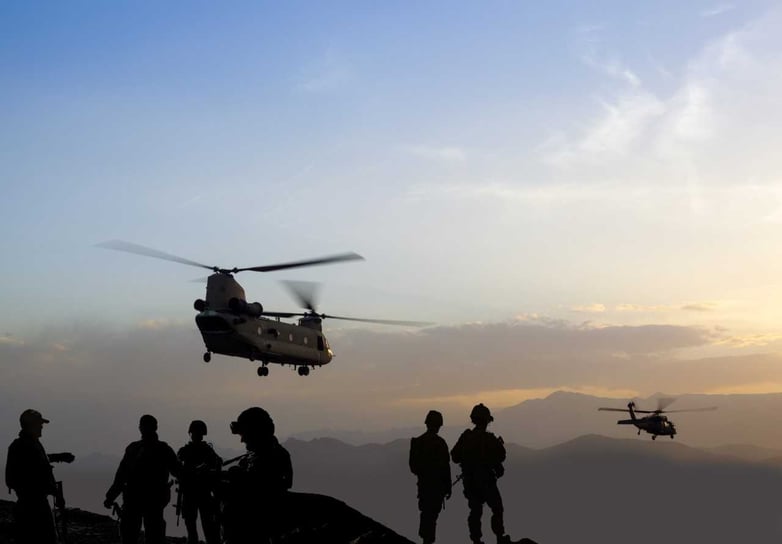 Opportunities to excel
One of the main advantages of working in a contract role in Europe is the wide variety of high-calibre roles available.
An example of the roles we recruit for include Vehicle Mechanics, Supply and Logistics Technicians, Warehouse Operatives, Fuel Specialists and Quality Control/Assurance Technicians – there's a great choice on offer for those with the right experience and you can read more about some of our case studies here.
Working with global operators means you could have the opportunity to work on some of the most technologically-advanced vehicles and aircraft in the industry, such as Humvees, M1 tanks or even Apache helicopters.
You may work in a Lead role which means you'll have people reporting to you - a great opportunity if you've always wanted to have more responsibility at work.
Germany itself has a strong industrial sector that relies heavily on science and technology, so it's a great place to go to further your knowledge.
Areas that are particularly popular include Mannheim in southwest Germany by the Rhine River, Vilseck in north-eastern Bavaria and Dulmen, close to the Netherlands border.
If you feel like you've progressed as far as you can in your current role, whether that's a civilian mechanic role or the armed forces, an overseas contract mechanic job allows you the chance to test the waters for a longer-term position.
Support and security
At M&E, we don't just place you in a role and then leave you – we are with you every step of the way to help you in your new job, and if your role requires full relocation – whether alone or accompanied by your family – we will help you with this, too.
What's more, if you're working with M&E you can be sure that your wages will be paid weekly and on time – something that isn't always guaranteed in contract work.
We are your point of contact for any admin, welfare or personal issues – you can feel free to contact us at any time. We also have a base in Germany, so we're on the ground to assist with whatever you need.
A contract role is for a dedicated period of time, so if you choose to move on after your time is up, we are there to help – however, the majority of our contract workers choose to stay.
Don't just take our word for it – read our Q&A with one of our longest serving contract workers, Hilaire Benedict, who spent 16 years in the British Army before moving into contract work. Hilaire has spent a significant number of years living and working in Germany.
Ultimately, the job is what you make it
.
However, the positives of relocation to Germany for contract work certainly outweigh any negatives – most people relish the lifestyle change as a 'once-in-a-lifetime' opportunity, but find themselves hooked.
Our candidates get to experience a wide range of cultures, but Germany is always a popular destination – if we've sparked your interest, contact us to find out more.
We offer a variety of vehicle and aircraft contract mechanic jobs and are on hand to guide you through the entire recruitment process, from your initial questions to assistance after you've started in your new job – we like to know how you're getting on.
If you're interested in finding out more about getting a contractor job in Germany or somewhere else in Europe, contact a member of our team to guide you through the process and find a role that's perfect for you.