At M&E Global, we pride ourselves on our
bespoke approach
to defence contract recruitment.
It's really important to us to get to know our candidates, their previous experience and their career goals so that we can match the right applicants with their perfect role.
As such, building relationships is a massive part of what we do. With that in mind, we thought it would be nice to introduce you to our newest defence contract recruiter, Leah...
Meet Leah
Leah has been with M&E for about two months now and is working as a recruitment consultant across all of our sectors.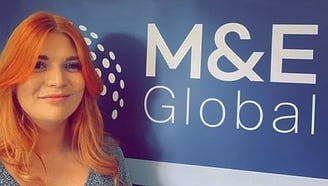 Leah is truly passionate about recruitment, and her previous experience as an education recruitment specialist has equipped her with essential transferable skills that make her a great asset to our team.
She is currently working hard building up her own pool of candidates and is already busy submitting candidates to our clients for exciting overseas contract opportunities – but she's found the time to answer a few of our questions!
Tell us a bit more about you and your role at M&E? 
I've only been with M&E for a couple of months, but so far, I'm absolutely loving it. I'm working in a general capacity as a defence contract recruiter, but mainly on contracts that require mechanics in Germany, particularly in Mannheim and Dulmen.
There's been a lot to learn, so it's been really helpful to shadow some of the other consultants. However, my five years of recruitment experience has definitely helped me to get to grips with things!
At the moment I'm still building up my own pool of candidates, but my day-to-day role varies hugely and could include anything from calling candidates, talking to them about contracts, answering any questions they might have and above all, really nurturing those relationships.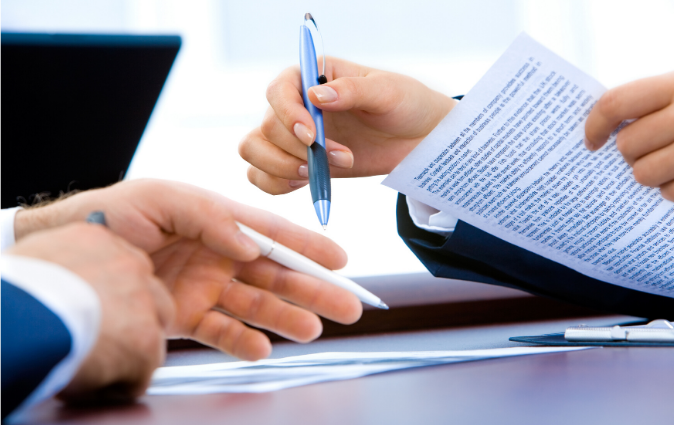 Tell us about your previous experience?
I was in my previous recruitment role for five years, and it really set me up well. I started out working as an administrator, then was promoted to a resourcer and finally made my way up to a consultant role.
Working my way up from the bottom to the top meant that I learnt so much about the industry and the skills required for each part of the role along the way.
I totally fell in love with recruitment but was ultimately searching for something that was more focused on candidate relationships than sales and KPIs – which is what drew me to M&E!
What attracted you to M&E?
I absolutely love talking to candidates and building relationships with them but after years of working in a highly targeted environment, I was dreaming about a role that was more candidate focused.
180 recruitment positions that focus solely on candidates are pretty hard to come across, so when I saw the M&E defence contract recruiter role advertised online, I knew I had to apply!
How have you found your first couple of months?
Really good! There's been a lot to take in and a lot of new terminology to learn, especially when it comes to the high-tech equipment that many of our candidates work on, but the team have been really helpful and I'm super excited to see what the future holds!
What does a typical day at M&E look like for you?
It's a very mixed bag and really depends on what you're dealing with on that particular day. It could be anything from organising contract changeovers to sorting through applications or talking to candidates and checking that they are happy with the process and that they know their next steps.
There's paperwork to sort, emails to respond to and new starters to check up on, and we also help with travel, visas and accommodation – so there's always a lot to do!
The most important thing is to make sure that the candidates are comfortable with the process and that everyone is happy. Relocating abroad is a big deal, so I make sure to chat with them frequently to reassure them, ensure they are happy with the process and answer any of their questions.
But it's not just new starters – we promote a lot of our contractors up from their original role and we also keep in touch with them throughout the duration of their contract, so I need to check in with them and make sure everything is going okay for them.
Additionally, at the end of the contract we are also on hand to chat through their next steps and what to expect when they return home. There's a lot going on, and I'm definitely never bored! 
I believe that you should always treat candidates how you would want to be treated, so it's really important to me to make sure that they are fully briefed and feel comfortable coming to me with any questions.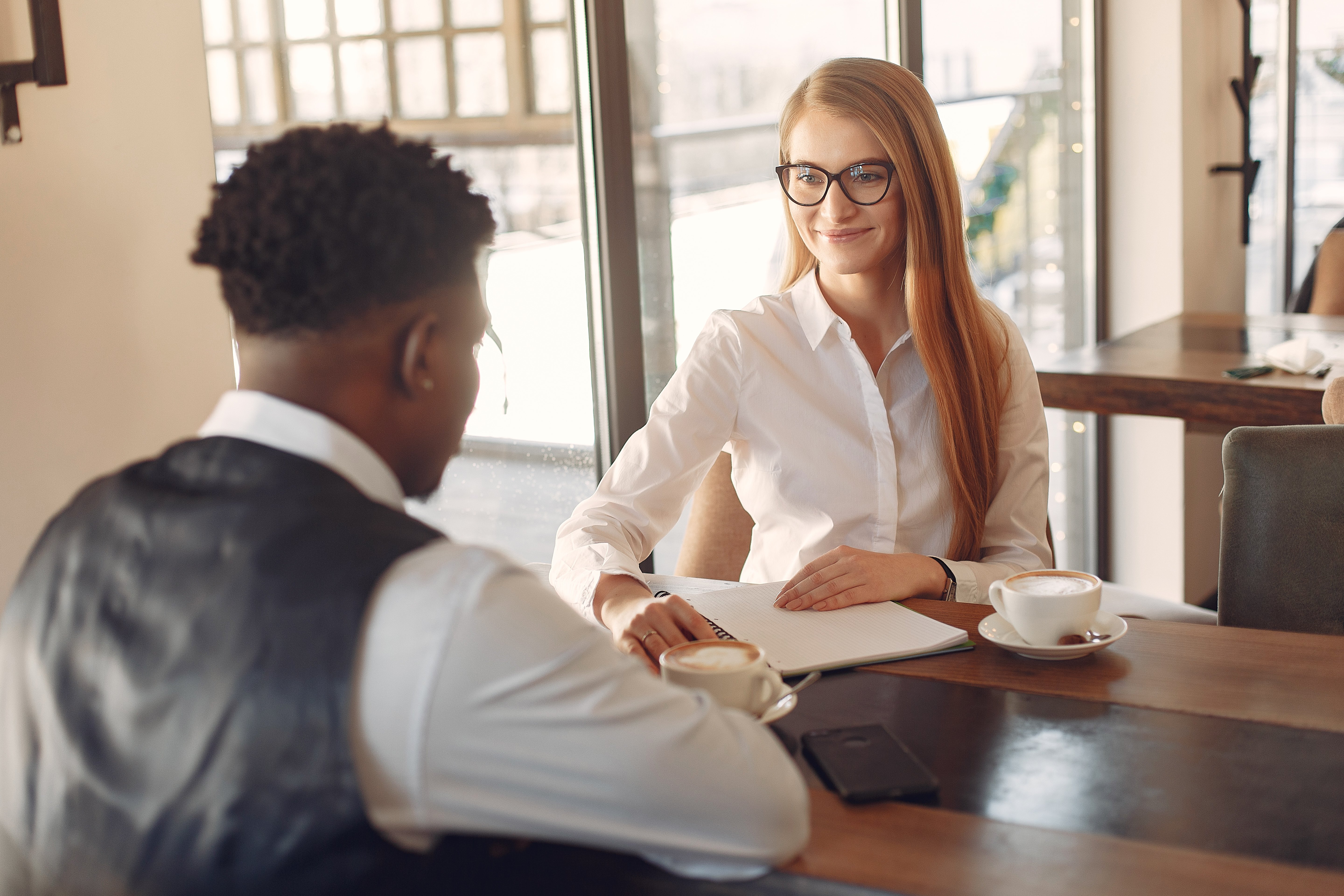 What do you find most interesting about the defence sector?
It's got to be the variety of jobs and the amazing locations. Before I started with M&E, I never knew there was such a vast range of roles in the defence sector! I'm getting to know so many people with such a range of experiences, so it's really interesting to get to know each of my candidates.
What is your favourite part of the job so far?
On the candidate side of things, it's got to be building those relationships and getting to know so many different people from different walks of life.
I'm also loving the working environment here too! The team is wonderful, there's a great atmosphere and I love that my role is so focused on the candidates rather than just being about sales and hitting those targets. It's a really refreshing change!
What are you looking forward to most about your role?
As I said before, I'm busy building my own pool of candidates at the moment and can't wait to get more and more of them out on the ground and starting their contracts.
It usually takes a few weeks to deploy contract workers in an overseas role – although some have already been deployed – so hopefully soon I'll have more of my own guys and girls out there on the ground!
What's your impression about the contract recruitment market at the moment and what is to come in the next 12 months (particularly with everything that has happened in the last year!)?
The main thing that I've noticed is that, despite everything, we're still really busy. People are still being sent out to work on contracts abroad – and as life starts to go back to normal, it's only going to get busier.
The job market is incredible at the moment, and the visa process is getting smoother, too. So, if anyone reading this is thinking about a contract role overseas – there's no better time!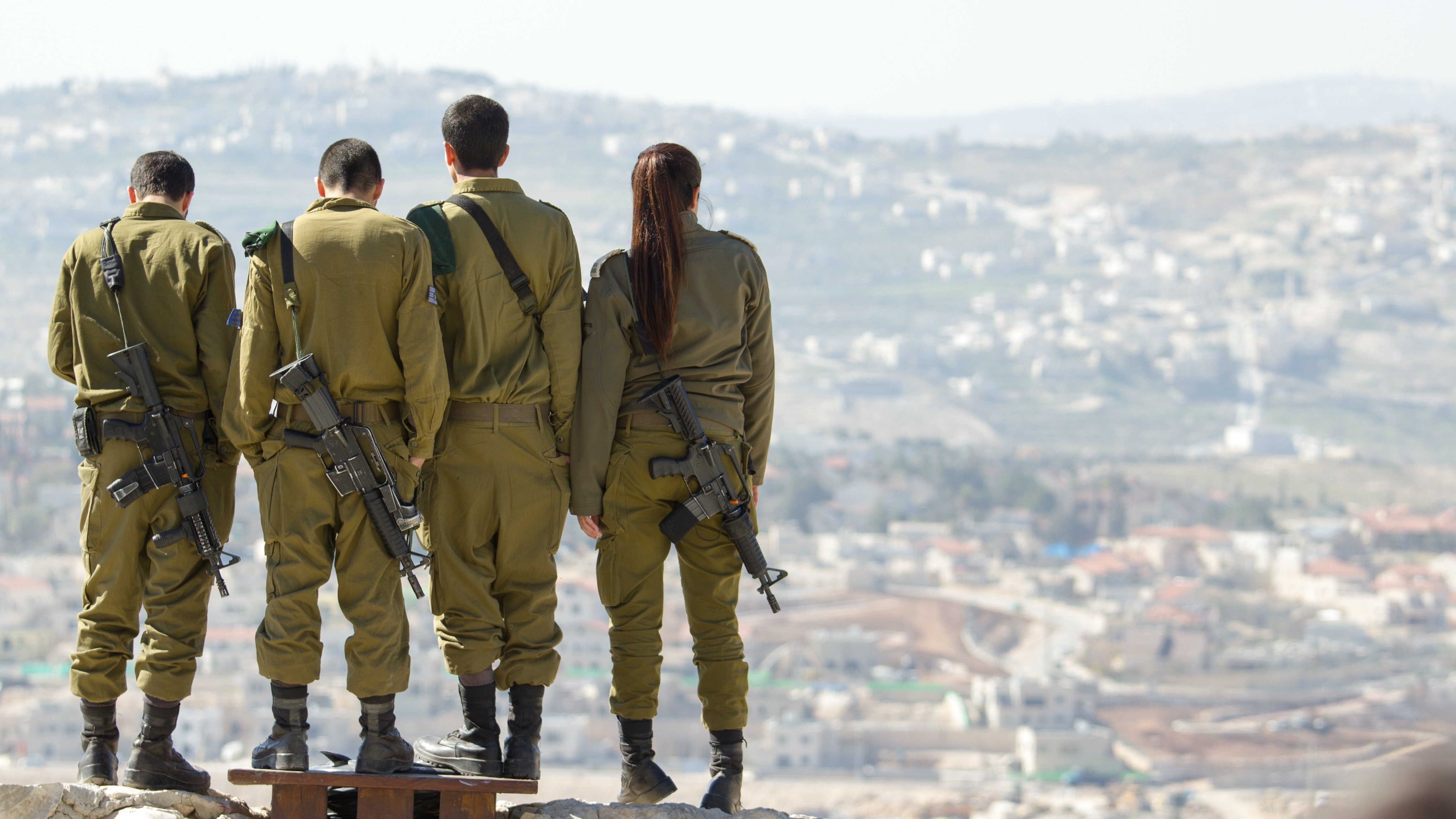 In your opinion, what makes a candidate stand out from the crowd?
Without a doubt, it's important to have a strong CV. I like to see a clear overview of skills and specific background experience as well as a list of qualifications.
When I gauge whether or not to take someone forward, I'm going to be looking at your qualifications and previous experience – so the easier it is for me to view that information, the better and the same goes for when our clients review the CVs too.
Enthusiastic candidates also really stand out. I like to speak to my candidates on the phone or by video call to get a feel for how excited they are about the role and if they know their stuff, so it's important to show me that you are eager and easy to get on with as well as experienced.
What advice would you give to people looking for a defence contract role?
Just go for it! We're always on the lookout for skilled contractors, so even if you aren't sure what role would be best for you, send your CV across to us anyway.

Also, be open and honest with the recruiter and go into it with your eyes open. Contracting overseas is a really exciting opportunity, but it can be nerve-wracking – so don't be afraid to ask questions or let your recruiter know of any concerns or doubts. After all, we're here to help!
To sum up...
If you're ready for a new challenge and are considering a contract role overseas, look no further than M&E Global.
From aviation to HGV mechanics, there's nothing we don't know about defence contract roles, and with more than 20 years of industry experience, we will be more than happy to help you find your ideal role. So, contact us today to find out more!