5 fantastic reasons to work as a maintenance engineer
Is working as a maintenance engineer a good job?
Working as a maintenance engineer is an exciting and varied discipline which could provide you with the opportunity to work on a range of excitement equipment in workshops or in the field.
You could be maintaining equipment such as state-of-the-art wheeled vehicles, advanced track vehicles, plant equipment, and even naval vessels.
So, whatever your experience and specialism, you're sure to find a suitable role.
What skills do I need to work as a maintenance engineer?
Maintenance engineers are primarily responsible for ensuring that equipment runs smoothly and reliably.
Your day-to-day tasks could include anything from general maintenance, repair and overhaul (MRO) to more specific work with hydraulics and electronics.
As such, it's important that you are able to work under pressure, have good communication skills, excellent problem-solving skills, are efficient and organised, and have exceptional teamworking skills.
Sound like you? If so, read on to discover five reasons you should work as a maintenance engineer!
5 reasons to work as a maintenance engineer
1. You'll work on state-of-the-art equipment
Fancy working on some of the most diverse equipment in the world? Then working as a maintenance engineer could just be the perfect role for you!
When you undertake a maintenance contract role, you could find yourself working on Apache and Chinook helicopters, M1 tanks, Humvees, or even Bradley Fighting Vehicles.
At M&E Global, we mainly work with US defence clients, so whatever your area of expertise, you'll be working at the forefront of technology helping prestigious clients to solve complex problems.
2. There are fantastic progression opportunities
Are you hard-working, determined, and eager to advance your career? When you work as a maintenance engineer, the sky is the limit!
Because you'll be working on such exciting equipment, you'll be able to develop your skills with each role. And with plenty of on-the-job training, you'll be able to continuously expand your skillset and advance your career.
Plus, if you work specifically in a contract role, you can strategically choose your next move to ensure your career is heading in the right direction and you're getting to where you want to be.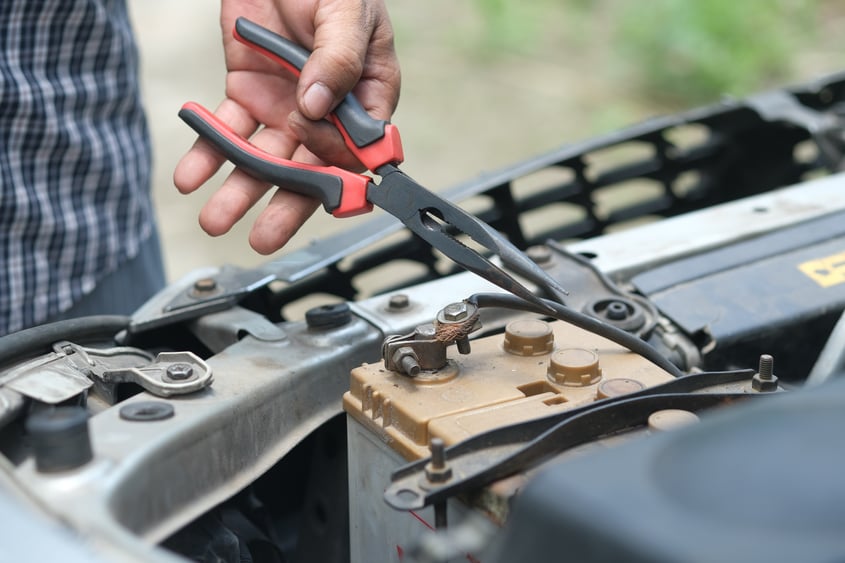 3. The pay is extremely competitive
Skilled maintenance engineers have always been in high demand.
However, since the COVID-19 pandemic, defence workers are in even more demand than ever before - and this is most definitely reflected in the financial remuneration. Plus, if you work in a contract role, you could even receive a sign-on bonus or a bonus upon the completion of your contract.
What's more, if you prove yourself as a dedicated and hard-working employee, you'll most likely see pay rises and promotions happen relatively quickly. And when working on contract, because your meals and accommodation are often covered of subsidised, you'll have the chance to save much of your salary too.
Finally, because a lot of countries where we employ contractors have a much lower cost of living than the UK, you'll most likely find that your money ends up going a lot further as well.
4. You can live and work in far-flung destinations
If you're keen to travel the world and explore exotic destinations, working as a contract maintenance engineer could be the perfect solution.
As well as giving you the opportunity to experience life in another country, explore different cultures and meet new people, contracting abroad also enables you to continue to enhance your CV.
At M&E Global, we work with clients across the globe and regularly recruit for roles all over the world. You could decide to live and work in Germany, for example, or head to Poland to progress your career and enjoy life abroad whilst still being relatively close to home.
Alternatively, your career could take you even further afield to the Middle East! Keen to venture abroad? Don't miss these five signs that you should.
5. You'll enjoy a varied and exciting career
Does the thought of an office job fill you with dread? If you long for a career that keeps you excited and motivated, working as a maintenance engineer is a great place to start!
As well as working on the exciting equipment we mentioned above, each day will be different. From maintenance and diagnosing faults to arranging repairs, your role will vary day-to-day; sometimes you'll be in the workshop, whilst some days will see you on the field.
One of the most common reasons people look for a new job is because of boredom - but one thing's for sure, when you work as a maintenance engineer, you'll never be bored!
Maintenance roles with M&E Global
We hope that answers the question "is working as a maintenance engineer a good job?".
At M&E Global we have more than 20 years of experience in maintenance recruitment, so if you're ready to find your dream job and want to learn more about working in the maintenance industry, we're here to make that dream a reality!
If you are currently searching for a new contract role, or are interested in looking for a new position in 2023, contact us today to see how we can help you shake up your career.