6 fantastic reasons to work in a maintenance role in the Middle East
Why work in the Middle East? "Why not work in the Middle East?" is probably a more suitable question!
With a warm climate, the opportunity to progress your career and the chance to work on exciting technology, working in a maintenance role in the Middle East is a contractor's dream.
Not convinced? Read on to discover six fantastic reasons why you should consider working in the Middle East.
6 reasons working in the Middle East is an unmissable opportunity
1. You can experience a completely different culture
When you think of defence contract roles abroad, most people think about Germany or elsewhere in Europe. However, contracting in the Middle East is a truly unique experience.
For starters, there's a warm climate and sunshine year-round. Plus, the culture is fascinating and your weekend falls on Fridays and Saturdays.
And if you want to explore more of the world, the Middle East's central location means it is the gateway to places such as the Far East and Australasia - so, you could use your leave allowance to travel to some of the most exotic, far-flung destinations the world has to offer!
2. You can work on incredible equipment
When you work in a maintenance role in the Middle East, no matter what your specialism, you'll have the chance to work on some of the most exciting equipment in the world.
At M&E Global, for example, we work mainly with US defence clients - so you'll be working at the forefront of technology helping prestigious clients solve complex problems.
From working on Apache helicopters in Afghanistan to aviation mechanic roles in Kuwait and even Bradley Fighting Vehicles, whatever your area of expertise, you'll be sure to find a role that offers you unbeatable experience on unforgettable equipment. You'll certainly never be bored!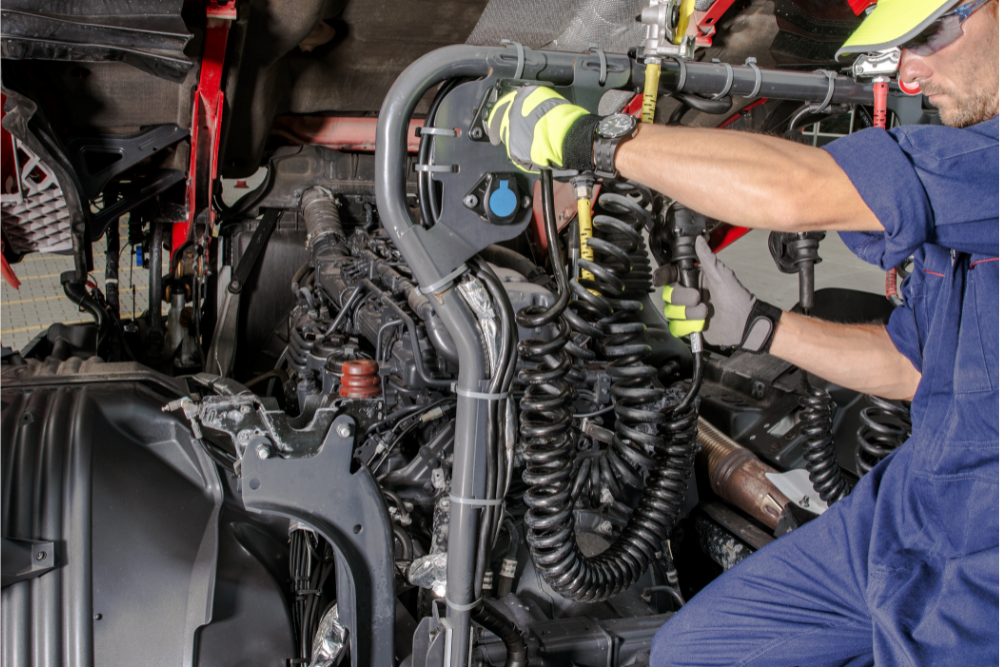 3. You can progress your career
We've said it before, and we'll say it again: if you want to progress your career fast, there's no better route than contract work.
If you want to climb the career ladder, undertaking a contract role in the Middle East allows you to boost your skills and add to your CV - especially working for US military clients where you'll be working at the forefront of defence on high-spec machinery.
Additionally, because contract roles are typically for a fixed period, you'll be able to change jobs at the end of each contract, which means you can strategically plan your next move to reach your career goals.
4. You'll be in demand
The Middle East is a rapidly developing region. You only have to look at the skyline with its skyscrapers that seemingly grow taller by the day to see how fast-paced life is! And the defence industry is growing at just an exponential rate too.
In fact, skilled contract workers - especially those with a military background - are incredibly sought after, which is also reflected in the financial rewards (more on that below!). So, if you're searching for a role where you're in demand, look no further than a maintenance role in the Middle East.
5. You can improve your prospects for the future
Having international experience on your CV is also a fantastic way to future-proof your career and give yourself a competitive edge over other candidates.
In fact, in today's competitive job market, it could be the thing that sets you apart from other skilled mechanics and engineers! By living and working abroad, you're showing potential employers that you are adaptable, flexible, and hard-working.
Plus, working in different cultures in a variety of different environments gives you the type of life experience that can't otherwise be learnt - which sets you up very well for your future career, too.
6. The pay is fantastic
Of course, one of the biggest reasons that people decide to undertake contract roles is the competitive pay. At M&E Global, all of our maintenance contract jobs require highly skilled workers, which is very much reflected in the rate of pay.
What you earn will depend on your qualifications and previous experience, but you will most likely find yourself getting paid significantly more for doing the same job you might have done in the military or back at home.
Plus, there are other financial incentives to think about too, such as cost of living allowances and travel contributions - it all adds up!
Want to find out more?
Ultimately, wherever you decide to work, the security of having a specialist recruiter to help you find the perfect role can make all the difference.
At M&E Global, we are experts in overseas contract recruitment. In fact, we've got decades of experience working on contract roles in a variety of sectors all over the world.
So, if you're thinking about working in a maintenance role in the Middle East, our expert team will be more than happy to help.
Simply contact us today to find out more or give us a call on 01384 221133. Alternatively, you can have a look at the roles we are currently working on here - or find out more about life overseas in this helpful Q&A blog.