Contracting in the Middle East? Make sure you read this first!
Have you ever wondered what it's like to live and work abroad?
There is a huge list of benefits to overseas contract roles, including the opportunity to work on exciting equipment, excellent rates of pay – and of course, the chance to experience life overseas!
At M&E, we are specialists in overseas defence contract roles and recruit for positions all over the world, from Europe to further afield in the Middle East. So, if you're thinking about undertaking contract jobs in the Middle East, read on to find out what to expect… 
Your questions about contract jobs in the Middle East answered:
1. Tell me more about life in the Middle East
First things first, why the Middle East? With a warm climate year-round, the chance to work on cutting-edge technology and increase your skill set whilst also experiencing a completely different way of life, we'd argue that 'why not the Middle East?' is a more suitable question!
Many of our contractors in the Middle East have previously undertaken contract roles in Europe and want to experience something new, whilst others come from an Armed Forces background and have already worked in the Middle East before. 
Either way, contract jobs in the Middle East have something to offer for everyone, in terms of work experience and life experience.
If you've been bitten by the travel bug, for example, and are keen to explore more of the world, the Middle East is a fascinating place to live and work, and if you want to explore further afield, it is closer to the Far East and Australasia than Europe.
In fact, many people even use their leave allowance to visit countries that are much closer than if they were to fly from the UK. 
So, if you want to experience a completely different cultural environment and benefit from warm, sunny climes – the Middle East could be a great move! 
2. What kind of roles can I expect to undertake?
We work mainly with US defence clients, which means whatever role you undertake, you'll be working at the forefront of technology helping prestigious clients solve complex problems.
Skilled contract workers are in demand here – especially those with an ex-military background – so, whatever your specialism, you're sure to find the right role for you, whether you are new to the defence sector or have years of military experience under your belt.
From working on Apache helicopters in Afghanistan to aviation mechanic roles in Kuwait and working on RNSF naval vessels supporting Foreign Military Sales contracts in Saudi Arabia and Bahrain to Bradley Fighting Vehicle specialist technicians, we recruit for a huge range of roles in the Middle East.
Other examples of roles we regularly recruit for include HGV mechanic, stock clerks, production control clerks, warehouse operatives, supply technicians, sheet metal workers, forklift operators, inspector positions and more. See – we told you there is a role for everyone!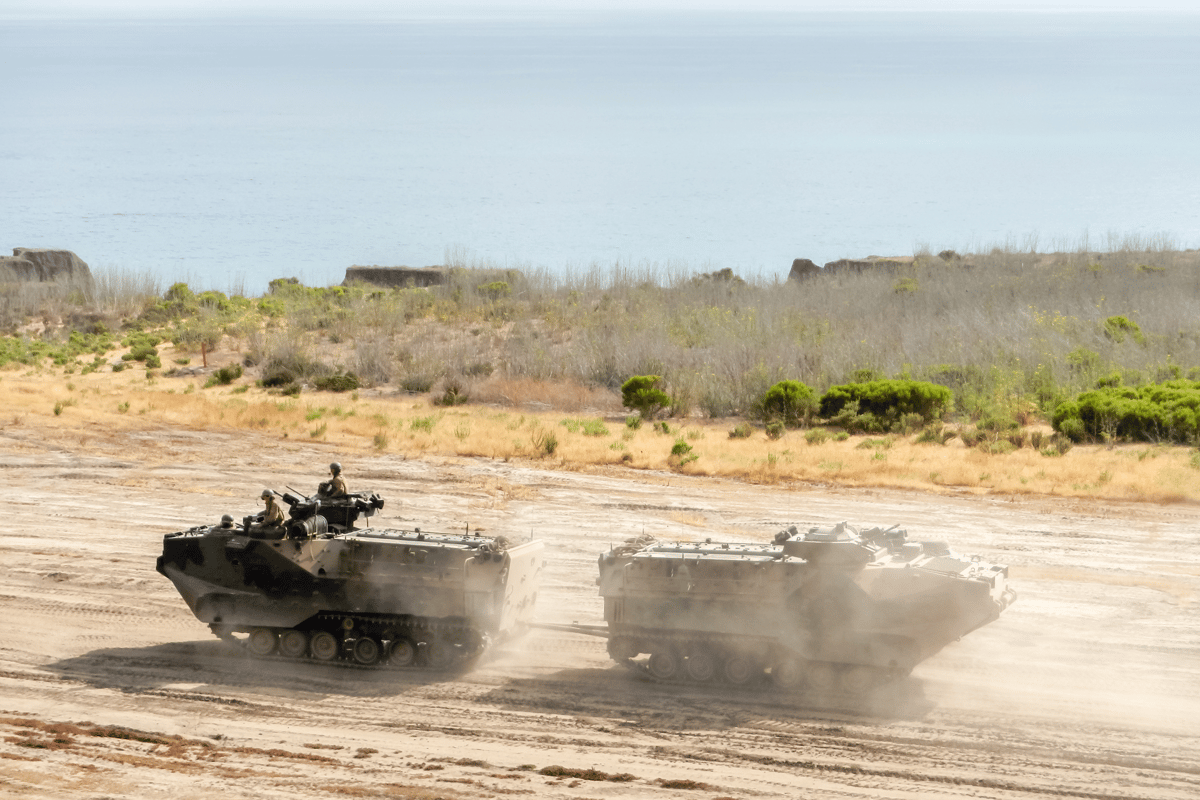 3. Do I need to learn the language?
One of the biggest worries people have when considering working overseas is learning a new language. However, because most of our contract roles in the Middle East are with US Military clients, rest assured that you will speak English at work.
Even outside of work, you'll find that most people in the Middle East speak English and are very keen to practice with native speakers. Of course, if you want to learn any Arabic, it never hurts – but it's certainly not mandatory!
4. Where will I live?
One of the things we are most proud of at M&E Global is the high level of support we provide for all our contract workers.
We will help you to understand the terms of your contract, arrange your weekly pay and obtain work visas before you start, as well as sourcing accommodation and even booking flights on your behalf.
We've been doing this for over 20 years – so don't worry, we'll make sure your relocation goes smoothly.
5. How can contracting in the Middle East help me progress my career?
To put it simply, if you want to climb the career ladder fast, overseas contracting is one of the best ways to do so. Our candidates speak highly of the time that they have spent working in the Middle East – with the higher rates of pay, excellent weather and the chance to enhance your CV being the biggest draw.
Additionally, because contract roles are typically for a fixed period, you'll be able to change jobs at the end of each contract, giving you the chance to strategically plan your next move so you can reach your goals.
What's more, when you undertake a contract role with M&E in the Middle East, you'll have the chance to work on some of the most technologically advanced equipment and high spec machinery in the world.
So, if you want to constantly learn new skills and strengthen your network of contacts, you might want to consider a contract role in the Middle East!
6. Is there any support?
As we mentioned above, at M&E, we pride ourselves on the level of support we provide for our contractors. We would never simply place you in a role and leave you to it!
As well as a dedicated point of contact who will be able to help you with any issues, we provide a full support service that includes sponsorship, travel and transport, accommodation if required, holiday planning and full compliance with local labour laws and regulations.
7. Can I bring my family? 
One of the most common questions we're asked by candidates who are new to overseas contracting is whether they can take their families with them.
Of course, this depends on the specific role, but it's usually best to bring your family with you for long term contracts as opposed to short term.
If you do decide to bring your family with you, living in the Middle East can be a truly exciting adventure for the whole family! Just make sure you allow enough time to thoroughly prepare and get everything ready.
8. What are the working hours?
The biggest change with working in the Middle East is that everyone typically works from Sunday to Thursday. Basically, your weekend will fall on Friday and Saturday, with Sunday becoming your new Monday – which can take a bit of getting used to!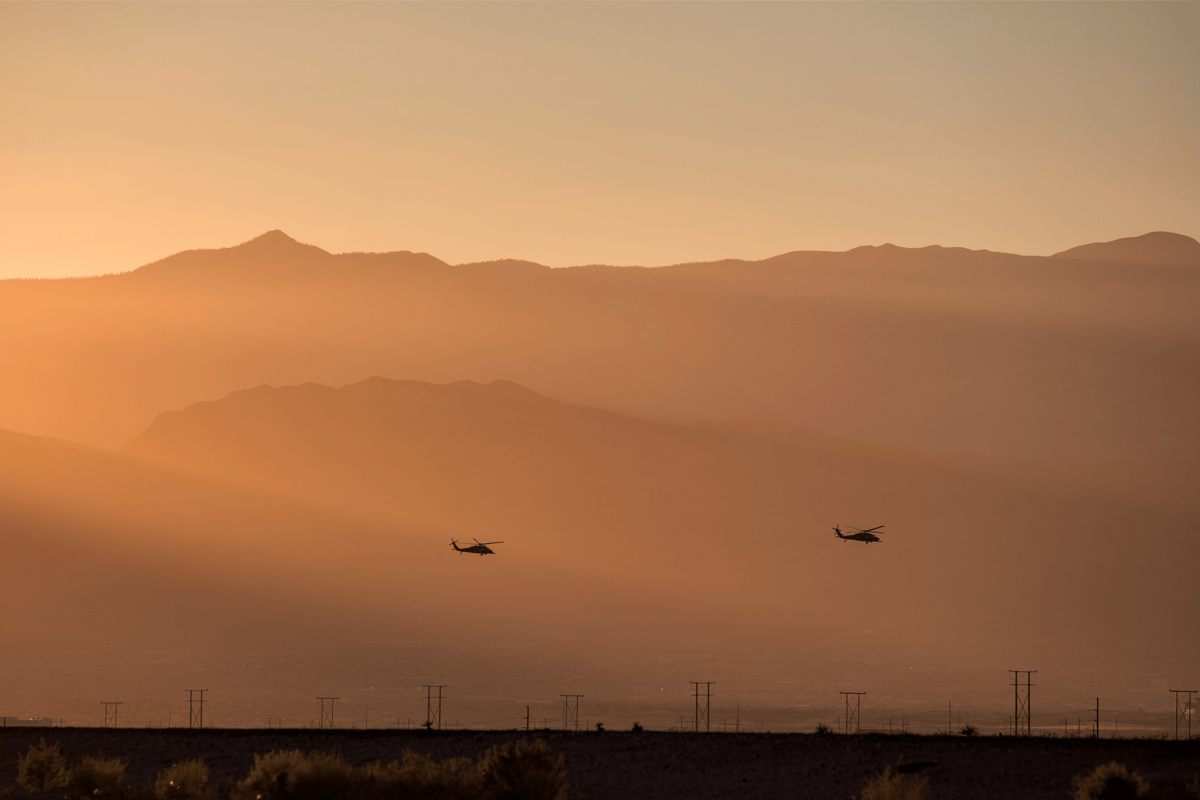 9. How much will I be paid?
One of the biggest reasons that people are drawn to overseas contracting is the competitive pay. At M&E, all of our contract jobs require highly skilled workers which is reflected in the rate of pay.
Of course, you still need to work your way up the ladder, but contractors are usually paid more than they would be on civvy street.
What's more, if you're working with M&E, you can be sure that your wages will always be paid on time (usually weekly) – something that isn't always guaranteed in contract work.
10. What about job security?
If you're concerned about job security, don't be. When you accept your contract job with us, you will sign a contract detailing the terms and duration of your employment, so you'll know how long your contract is for and exactly where you stand right from the start.
At M&E, most of our contract roles are initially for six to 12 months – but many personnel choose to extend far beyond the initial term.
11. How do I apply?
To find out more about contract jobs in the Middle East, contact one of our team today. They'll be more than happy to help and advise you on the most suitable role for your skill set and answer any questions you might have.
At M&E, we are experts in overseas contract recruitment.
In fact, we have more than 20 years of experience working on a variety of contract positions across a range of sectors all over the world.
So, whether you are looking for opportunities in aviation, land or marine, our dedicated team of expert consultants will be there to support you every step of the way.
Alternatively, you can take a look at the roles we are currently working on here or find out more about contracting overseas with us in this helpful FAQ blog.