6 top tips for your transportation job interview
Working in

transportation

is an incredibly rewarding career path with a wide range of benefits.
It's fast-paced industry where no two days are ever the same. You may have the opportunity to visit various locations across the globe and get the chance to support or drive some of the world's finest long-haul vehicles - plus there are competitive rates of pay, too.
So, if you're interested in working in transportation and have a job interview coming up, read on for our top transportation interview tips.
6 essential transportation interview tips
1. Do your research
Whatever type of interview you've got coming up, whether video, telephone, or good old-fashioned face-to-face, it's important to be thoroughly prepared.
Start by having a good look at the job description and doing some research on the company in question. Scroll through the company website for the latest news and announcements, and if they have a blog, make sure you have a read of the latest blog posts so you can get a feel for the company.
It's also a good idea to do a Google search for any transportation industry news and have a flick through industry publications too, so you can get up to speed on any important topics that you could bring up in the interview.
Finally, it's always a good idea to have a look at the company's social media pages too.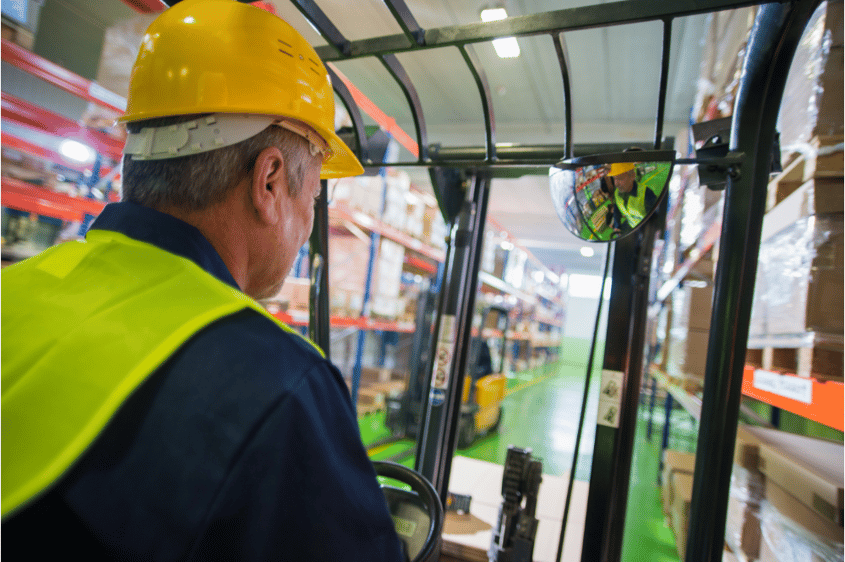 2. Practice makes perfect
There's no two ways about it: job interviews can be nerve-wracking. But, if you want to try and prevent those nerves, it's a great idea to practice your responses to interview questions ahead of the big day.
Of course, you can't be sure of the exact questions you will be asked in your transportation interview, but some examples you could practice answering include:
Tell us about your experience in the transportation industry
What made you choose a career in transportation?
What are your greatest strengths and weaknesses?
Why are you leaving your current role?
By preparing your answers to these types of questions in advance, you will be able to demonstrate your knowledge and enthusiasm for transportation - and show the interviewer exactly why you're the best person for the job!
3. Prepare some questions to ask
As well as being prepared to answer questions in your transportation interview, it's important to have some questions of your own to ask at the end of the interview as well.
Preparing some well-thought-out questions will show your interviewer that you are eager and interested in the role. In fact, showing them you are motivated by doing so could even give you the edge over other candidates.
Plus, asking questions also gives you the chance to see if the company is right for you too!
If you aren't sure what type of questions to ask, some good ideas include questions about the role, career progression, and training and development opportunities. For further ideas on interview questions, don't miss this blog.
4. Dress the part
A job interview is a chance to sell yourself to potential employers and show them why they should choose you over other candidates - so it's really important that you are smartly presented.
Even if your interview is via video call, you should still make the effort. Make sure your hair is brushed, nails are short, and that you are wearing professional clothes - no jeans and jumpers for your transportation interview please!
5. Control your nerves
Did you know that nerves can actually be a good thing? It's true - not only do nerves show that you care, but it can also give you a rush of adrenaline and help your performance!
However, your interviewer will be observing how you cope under pressure, so it's important to try and stay calm and keep your nerves under control.
If, even after all of your prep, you're still feeling the pressure when it comes to answering interview questions, try the STAR technique:
Situation – set the context for your answer
Task – what was required of you in this situation
Activity – what you did
Result – how the situation played out
6. Say thank you
Once your interview is complete, there's just one more thing to do: always follow up and send your interviewer an email thanking them for their time.
Not only will this show them once again that you are very interested in the job, but it will also ensure that you remain front of the interviewer's mind when they are deciding who to take to the next stage.
Plus, if you aren't successful this time around, thanking the interviewer will make sure they remember you for all the right reasons - so if a more suitable transportation role comes up in the future, they could get back in touch.
Transportation jobs with M&E Global
From HGV drivers to Forklift Operators, we've got a range of transportation jobs available at M&E Global, so if you're ready to take the next step in your transportation career, our team will be more than happy to help.
Simply get in touch today to find out more about how we can help you find your ideal transportation role!