Four different types of job interviews explained
Great job! Your CV has caught the attention of your potential employer and you're through to the next stage – the interview process.
There are several different types of interviews that you could encounter on your route to landing your next role, but they all serve the same purpose: letting your interviewer evaluate your skills, knowledge, and experience to see if you are the right person for the job.

So, from telephone interviews to video calls, read on to discover the different types of interviews you can expect – and how to prepare for them effectively in order to maximise your chances of landing a contract role.
4 different types of

interview

(and how to prepare for them):
1. Telephone interviews
Telephone interviews are often one of the first steps in the interview process, with more and more companies carrying out a sort of mini 'pre-interview' on the phone prior to inviting them for a face-to-face meeting – and of course, due to the pandemic, phone interviews have become even more popular with hiring managers. 

At M&E Global, due to the location of many of our roles, we often carry out telephone interviews with our contractors to get a feel for their knowledge and experience. So, it's really important to make sure you're properly prepared and that you make a good impression!

Go over the job description and make a note of any relevant experience you have. You should also find a quiet place for your interview with no distractions.

During the interview itself, be sure to speak clearly, take the time to think about the questions you are being asked, and make sure you come across as engaged and excited by listening carefully and following up with any questions of your own.

Oh, and one more final (but very important!) tip – ensure your phone is fully charged!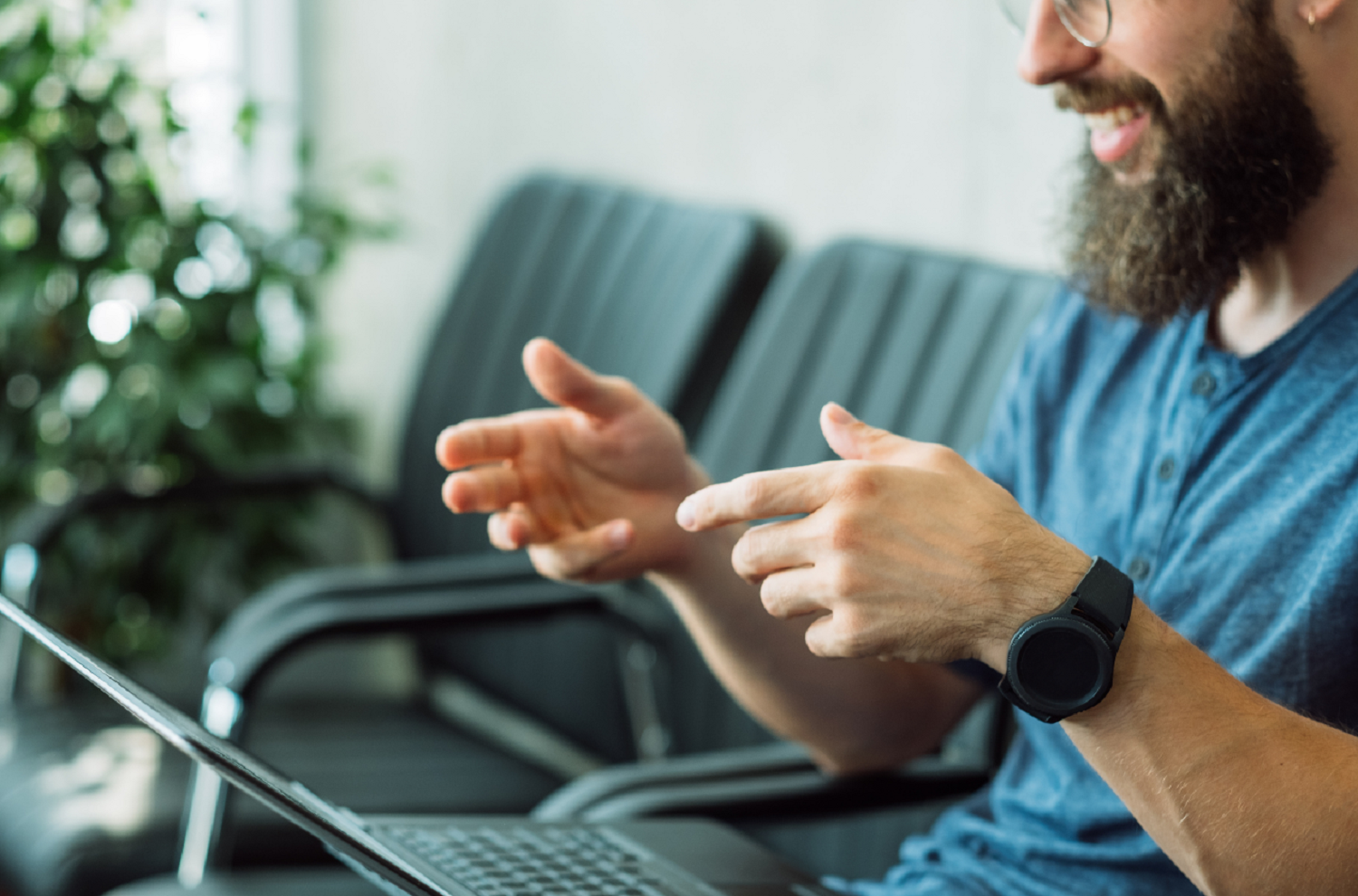 2. Video interviews
Video or remote interviews are another interview method that have become increasingly popular in the past 18 months as a result of coronavirus.

You'll need to prepare for a video interview as you would any other interview – dress the part, do your research, and make sure you're thoroughly prepared. If you're not used to communicating via video call, it's easy to get flustered – so the more prepared you are, the better.

But there are some other things to think about too. For example, if you have to use a certain type of software, make sure you do a trial run to ensure it's all working, and check your webcam and microphone to ensure your interviewer can hear and see you. 

You'll also want to think about your background and choose a suitable quiet space which is uncluttered and professional looking. Discover more top tips on how to nail your next video interview in this helpful blog.
3.One-to-one interviews
Next up, there's the good old-fashioned face-to-face interview. The good thing about a one-to-one interview is that you only need to impress and build a rapport with one person, which can definitely help to take the pressure off! 

As we said above, make sure you're as prepared as can be. Research both the company and the interviewer to find out what you can about them, and make sure you prepare some suitable questions to ask at the end of the interview, too.

With face-to-face interviews, it's important to look the part and make a good first impression, so dress smartly, give a firm handshake, and be wary of your body language. Sit up straight and be sure to make eye contact so you can show you are focused on the task at hand and that you are completely engaged.

Finally, if you have to travel for the interview, make sure you know where you're going beforehand and allow enough time to get there on time. It could even be worth doing a practice run to make sure you know your way and that you have chosen the right route!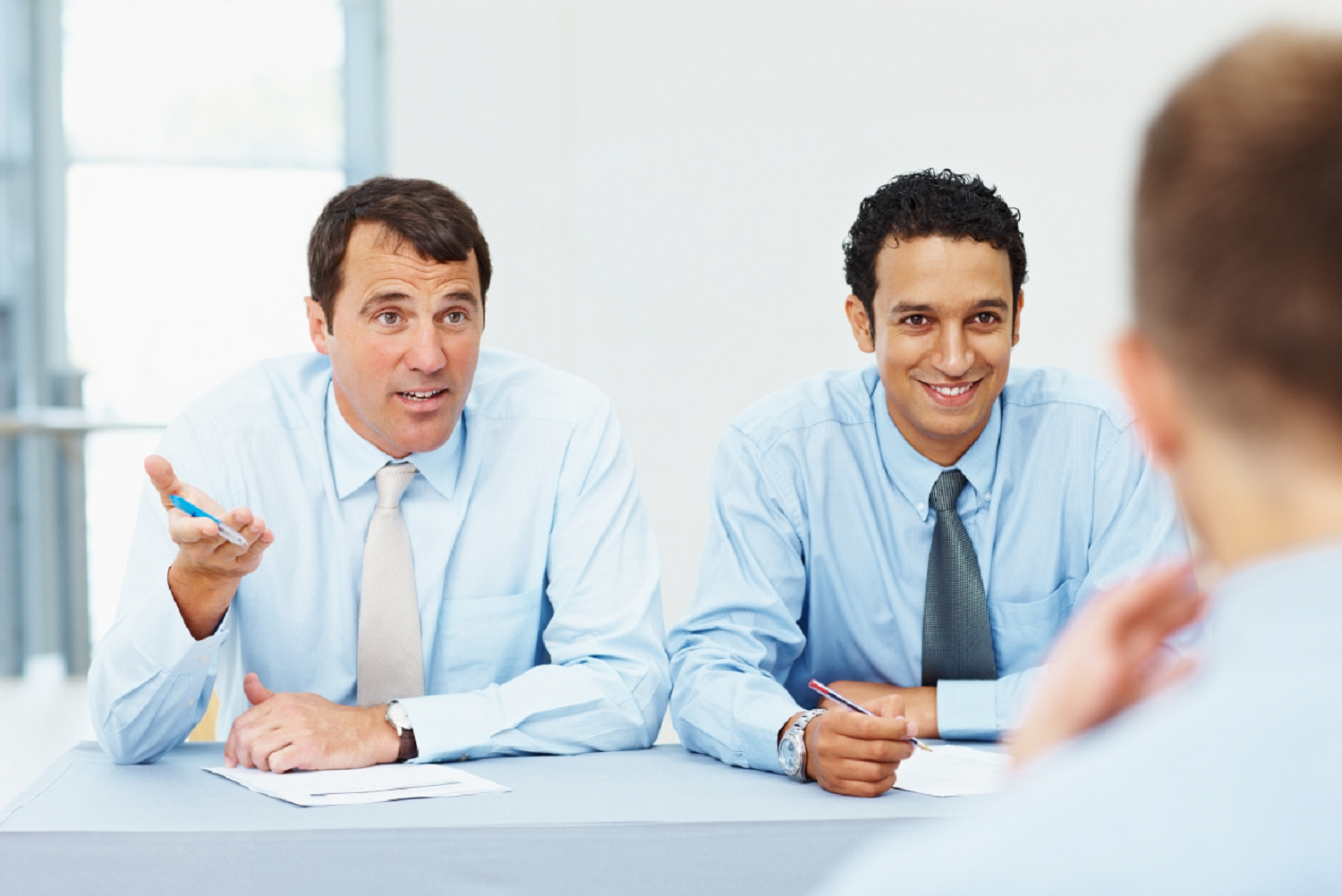 4. Panel interview
A panel interview is when you are interviewed by multiple interviewers. Panel interviews are usually more popular with larger companies and involve each interviewer taking it in turns to ask you their questions – which is of course much more nerve-wracking than just meeting with one person!

However, sometimes panel interviews can actually take the pressure off as the interview naturally takes a more conversational style than in traditional one-to-one interviews. As ever, though, the trick is to be as prepared as possible to combat those nerves. 

You should also treat everyone with equal respect (after all, you never know who the main decision maker really is!) and make sure you focus on the person who is asking you a question whilst involving the other interviewers by making eye contact.
Opportunities with M&E Global
Whatever type of interview you have coming up, the most important thing is to prepare thoroughly and make sure your nerves don't get the better of you.

At M&E Global, we are proud to have a holistic approach to recruiting our staff, which means our expert team is on hand to provide help and advice and guide you through each stage of the interview process. 

So, whether you are searching for opportunities in the supply and logistics, marine, or aviation industries, if you need expert interview advice or want to speak to someone preparing for different types of interviews, don't hesitate to contact us today