Interview tips for your first civilian job
If you're leaving the army, one of your first priorities is likely to be finding a new job.
As part of this process, you'll have to adapt to a new way of doing things, and if you've only ever worked in the army, this can be a significant change. You'll need to start looking for jobs that suit your skills and experience, fill in application forms, write a CV and prepare for interviews.
The latter maybe something you're not used to, but it's an important part of any job hunt and it's never too early to start preparing for your first interview. In this blog we give you our top tips on how to nail a great interview for your first civilian job.
4 top tips for your first civilian job interview
1. Prepare your responses
During an interview you're likely to be asked a number of set questions, such as your reasons for leaving the army and what your career goals are for the future – the classic 'where do you see yourself in 10 years?' is a popular one! Or, you might be asked to give examples of how you have performed well under pressure.
You can prepare your answers to these questions as soon as possible, so that you know exactly what to say when you're in the interview. This means you'll appear more confident and your answers will feel polished, taking some of the stress out of the experience as you'll know exactly what you need to say.
Write the answers down on cue cards and practice reciting the answers naturally – rope a friend in to help play the part of the interviewer to make it feel more realistic.
2. Compile some engaging questions
As well as answering questions about yourself, you'll be given the opportunity to chat about the job and the company.
You'll also be given the chance to ask questions of your own. As well as preparing stock answers to popular questions, it's also a good idea to look ahead and plan the questions you want to ask.
This could be anything from the opportunities for progression, the levels of responsibility you can expect, or even the type of people you can expect to be working with: the more you engage with the interviewer the better, so even if you don't necessarily need to know the details, it's worth asking some questions to show that you're keen.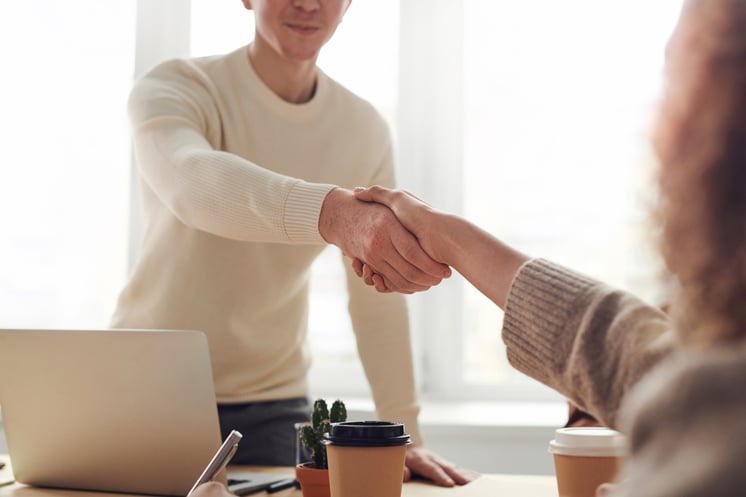 3. Keep up with key trends
If you're going into the civilian sector, you'll need to show that your knowledge is current, for example, if you work in an avionics or mechanical role, it's an excellent idea to research the latest technology and key trends.
In the forces, it's likely that your training is first-rate, but being apart from the civilian sector means you may miss out on the latest news and developments in tech.
Follow appropriate companies on social media or keep up to date with an appropriate publication – printed or digital – about advancements in your field. You may be able to wow your interviewer with some great industry knowledge.
4. Compile your evidence
If your chosen career requires taking regular training to stay up to date, you'll need to ensure that you have evidence to show your qualifications.
Before you start applying for jobs and interviews, gather all the evidence together, whether that's certificates from training that you've completed or awards that you may have been given for your work.
Some jobs also require specific medical requirements so you will need to keep evidence of your medical history for your application too. Having everything to hand means you won't struggle to find a particular document if you're asked to bring it to your interview.
How M&E can support you to find your first civilian role
If you are working with a recruiter such as M&E Global, you'll be given advice on interview preparations by your recruitment consultant. They will coach you through the process and they will tell you exactly what the client is looking for. They will also provide you with feedback from other interviewees.
For more advice on interview skills or applying for jobs, get in touch with our friendly team.