8 transportation top CV tips
If you're searching for new opportunities in the transportation industry, it's important to get your CV just right to ensure you stand out from the crowd.
Whether you're seeking your first job in the industry or have been working in transport for years, the strength of your CV will ultimately determine whether or not you make it to interview stage.
So, from powerful personal statements to essential skills to include, read on for our top tips to ensure your transportation CV packs a punch!
Why work in transportation?
Whether you're driving and operating equipment and performing preventative maintenance checks as an HGV driver or operating forklift equipment and loading/unloading materials as a forklift operator, there's plenty of variety when you work in transportation.
Plus, fully licensed drivers and transportation specialists are fundamental to any smooth-running operation - so if you want a career where you'll always be in demand but will never be bored, look no further than transportation!
From HGV drivers to forklift operators, we're always on the lookout for transportation personnel here at M&E Global. So, if you want to work in transportation, don't miss our ultimate CV tips…
8 transportation CV tips you won't want to miss
1. Make sure your CV is up to date
First things first, when it comes to applying for transportation jobs, you need to ensure that your CV is completely up to date.
Having a well-written, up-to-date CV is the best way to show potential employers that you're the right person for the job, so it's a good idea to update your CV regularly, even if you're not currently looking for a new position.
By adding any new experience or new qualifications as and when you achieve them, you can ensure that when you are ready to apply for a new role, you'll have done most of the hard work beforehand!
2. Read the job description
When you find your dream transportation job to apply for, start off by having a good read of the job description before you begin working on your CV.
Look out for any skills, qualifications, or requirements that are mentioned, and make a note of any industry keywords so you can scatter them throughout your CV to showcase your industry knowledge and expertise (more on that below!).
3. Put yourself in the employer's shoes
Before you write your CV, put yourself in the shoes of the employer. What type of person are they looking for? Try and picture the dream candidate for the role in question and use that as a blueprint for your CV.
After all, although your CV is a sales tool for you, it's also an essential document for potential employers so that they can see what skills and experience you can bring to their company - so be sure to keep what the employer will be looking for in the front of your mind at all times!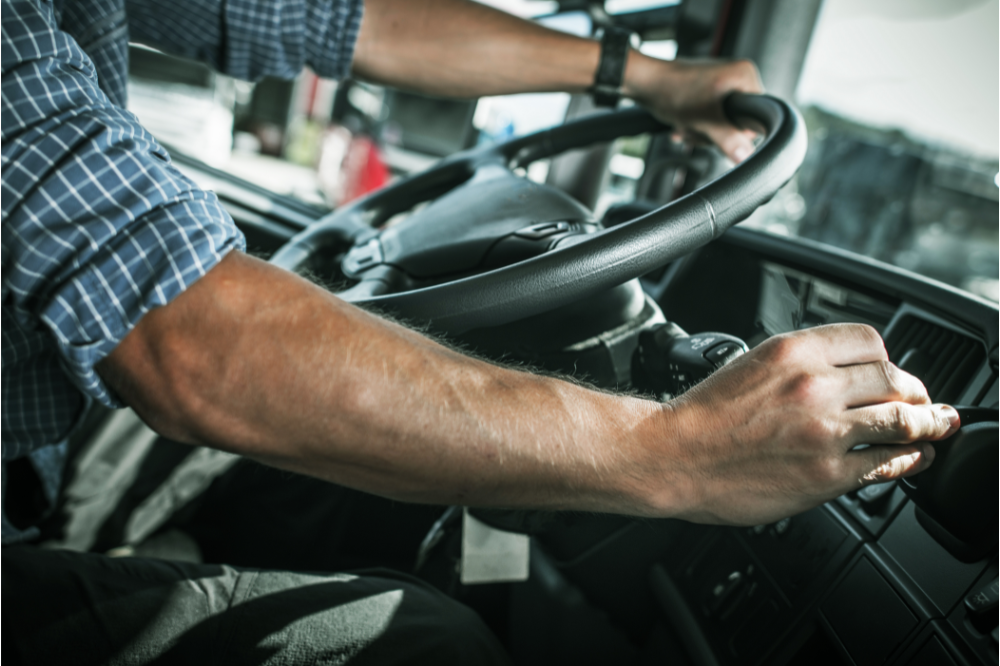 4. Start with a personal statement
A personal statement is an overview at the very top of your CV and a chance to position yourself to the hiring manager. It will be the first thing potential employers see, so it's important to get reader traction from the get-go.
Try and mirror the job title of the job role to gain their interest, before including a few more key points to ensure they keep reading.
For example, if you're applying for an HGV driver role, you could write "Knowledgeable and highly competent HGV driver with 10 years of industry experience" to show them from the very first instance what you can bring to the role.
5. Shoutout about your experience
Next, you'll need to include your previous work experience in date order. Start with your most recent role and provide details about your responsibilities and achievements.
Remember those keywords from earlier? Now's the time to start peppering them in throughout so your potential employer can see why your experience makes you the right person for the job.
As a general rule, it's good to include at least five years' experience or more. However, the further your experience goes back, the less detail you need to include - just make sure the dates are accurate though!
6. Showcase what makes you special
When it comes to the perfect transportation CV, it's important to highlight your industry skills. Depending on the role you are looking for, your potential employers will be looking for clear evidence of specific skills, so be sure to include any relevant knowledge or skills.
This is your chance to go beyond the job description and show them whey you would be great for the role. For example, if you've got proven experience reducing time and optimising resources in a previous HGV driver role, or if you've recently gained your forklift licence, make sure you say so!
7. Highlight your soft skills
Next up, it's time to talk about your skills. Go back over the job description and have a look at the key skills mentioned: can you apply any of them to your CV?
For example, are you a good communicator? Do you cope well under pressure? Can you work to tight deadlines? These are all essential skills for the transportation industry, so be sure to include them in your CV if you can.
8. Tailor your CV
Finally, when your transportation CV is complete, it's important to make sure you tailor it for the specific role you are applying for.
Look back over the job description and the keywords you picked out and have a fresh look over your CV to check that you have answered the brief. If you get stuck, you could always get a friend or colleague to have a look over it for you to see if you've missed anything
Transportation roles with M&E Global
At M&E Global, we've got decades of experience in the transportation industry. As well as pairing our clients with fully licensed ADR drivers, HGV drivers, crane operators, recovery vehicle operators, and forklift operators, we also offer complete transportation solutions.
From HGV drivers in Kuwait to army vehicle trialling in the UK, we work on a variety of exciting transportation projects and are always looking for contractors to join our team. So, if you're searching for your next transportation role, look no further!
Next steps
If you need further guidance with writing your CV, our team will be more than happy to help. If you still need some advice, discover how to craft the perfect CV here, or reach out to our team to have a chat. We'll even help you with proof-reading to make sure no sneaky mistakes slip through the net!
Simply get in touch with us today to find out how we can assist your job search. Alternatively, why not have a look at the transportation roles we are currently working on to see if any take your fancy?