Seven reasons to work in an aviation contract role
Have you ever considered working in aviation?
At M&E, we recruit contract workers for a range of aviation opportunities. From aircraft engineers and mechanics to sheet metal technicians across the Middle East and Europe, we've got plenty of exciting roles for skilled technicians.
So, if you want a career in a dynamic, fast-moving industry, read on to discover seven reasons why you should consider a career in aviation and discover the aviation career opportunities available with M&E Global...
Seven reasons to consider taking on an aviation contract role:
1. It's a role with purpose
Whatever your skill set, working in an aviation contract role is a great responsibility. After all, it's absolutely crucial to make sure aircraft are safe to fly and being accountable for extremely valuable and high-tech components is a huge responsibility.
So, if you thrive under pressure and want a role with a real sense of purpose, aviation could be right for you!
2. You'll be in demand
Demand for skilled aviation technicians is high. Because the UK has a skills shortage in this area, you'll always be in demand, so you can enjoy an exciting and varied role with plenty of responsibility whilst having the added benefit of job security too.
What's more, by undertaking an overseas contract role, you will give yourself even more of a competitive edge for future job applications by showing potential future employers that you are comfortable working in a variety of environments.
3. There's the chance to progress
From mechanics and engineers to welders and hydraulic technicians, not only are there a variety of aviation career opportunities, but there is also plenty of opportunity to progress too.
Hard working individuals can quickly work their way up the career ladder and further their skills, especially in aviation contract roles where you can choose the right contracts jobs to ensure you enhance your knowledge with each role.
So, if you are motivated and driven to succeed, a contract aviation role could see your career soar.

4.
You'll never be bored
If the thought of working behind a desk fills you with dread, rest assured in an aviation contract role you'll never be bored. Aviation is a dynamic, fast-paced industry – and as technology continues to advance, there are set to be more exciting developments and new aircraft systems in the future. 
But as well as the long term, your role will also vary from day-to-day. From line duties such as pre-flight checks, minor avionics and refuelling to base maintenance in a hangar, diagnosing faults and arranging repairs, there's plenty of variation.
So, if you are searching for a position with variety, the aviation industry is a good place to start!
5.
The pay is competitive 
When you undertake a contract role overseas, the pay is very competitive because technical jobs typically require highly skilled workers – and this is especially true for aviation. You will be paid very well according to your abilities, while working on top-quality aircrafts and furthering your experience.
Of course, what you earn depends on your qualifications and the employer who hires you, but bear in mind that shorter-term contracts are often at a higher rate of pay to make up for the lack of future security.
6. You can work on exciting aircraft
s
From Chinooks to Apache helicopters and even Sikorsky Black Hawks, when you work in an aviation contract role with M&E Global, you'll get the chance to work on some of the most exciting aircraft in the world.
This allows you to expand your experience and breadth of skills more than if you were in a longer term or permanent role.
Most employers are either defence based or prestigious civilian sector employers with similar expertise, so you'll also benefit from the experience of working with a respected employer on other levels too.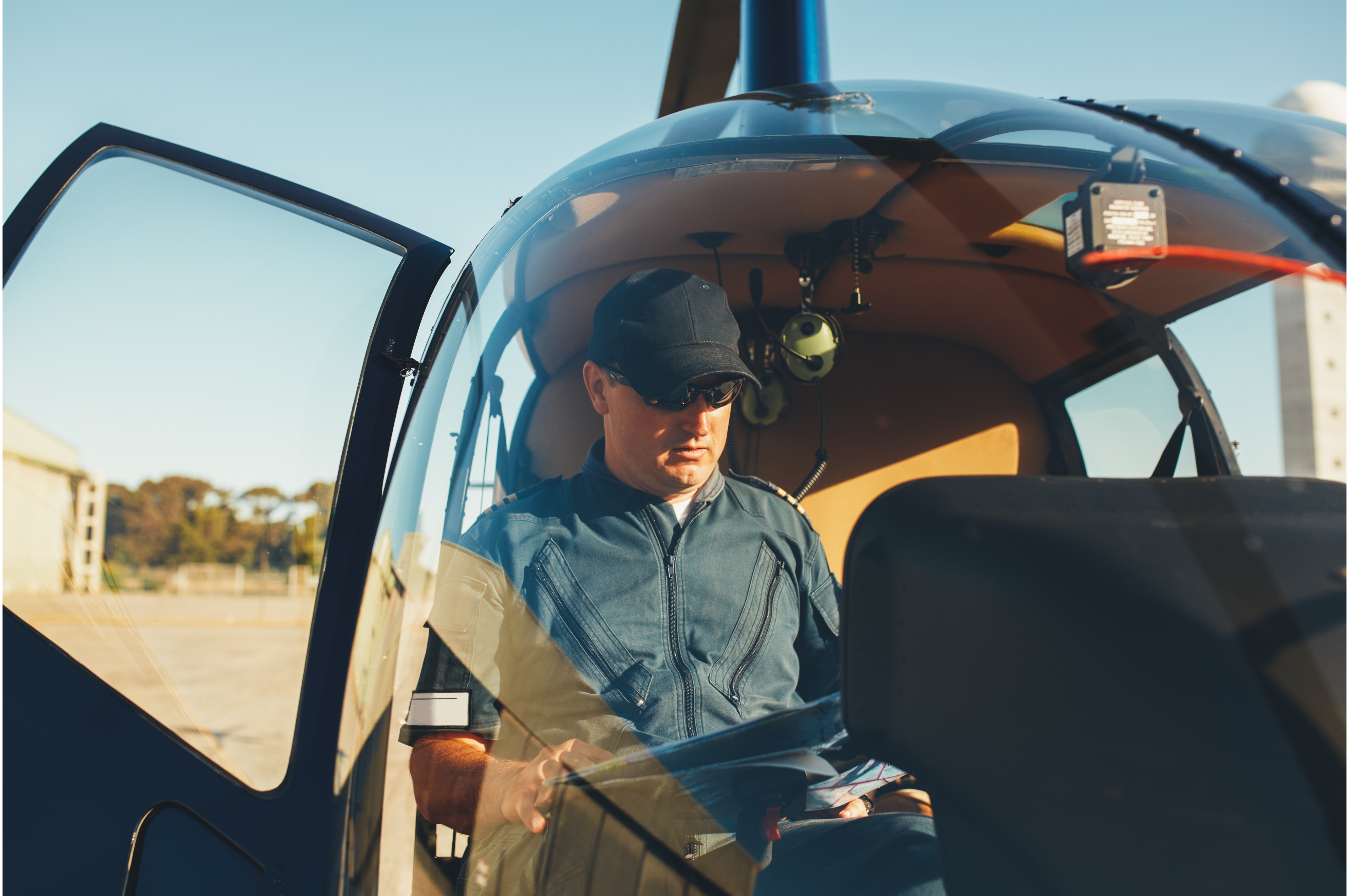 7. Adventure awaits overseas
Aviation is a truly global industry, and there are many opportunities to travel – especially if you are considering an overseas contract role.
At M&E, we have contracts in a number of different countries, from Germany to Afghanistan, which means our candidates have the chance to experience different working environments all over the world.
We also offer more long-term roles too, so if you have caught the travel bug and want to continue living abroad, we can help you settle into life overseas with our range of contract jobs abroad.
Opportunities with M&E
At M&E Global, we consider ourselves to be experts in aviation recruitment.
We regularly recruit for roles such as Aircraft Technicians, Mechanics and Engineers, Ground Support Equipment Mechanics, Hydraulic Technicians, Aerospace Welders, Sheet Metal Technicians, Shipping and Receiving Clerks, Warehouse and Logistics Specialists and more.
We also provide aviation support on a global basis, including in Europe and the Middle East/Southwest Asia, so the opportunities are broad.
There's nothing our team doesn't know about aviation contract roles. So, to find out more about aviation career opportunities with M&E Global on or to speak to one of our consultants, contact us today.