What qualifications do I need as an aviation mechanic?
Becoming an aviation mechanic takes a lot of hard work.
From earning the necessary qualifications to gaining experience on the type of aircraft which you will be working on, the path leading to this career options hosts a number of challenges. But this doesn't necessarily mean that you'll need a university degree - though you will need to put in some hours to obtain the right skills for aviation jobs.
As with all machinery, aircraft require a great deal of maintenance, and military aircraft even more so than commercial when you factor in the surveillance and other specialised systems involved.
Though vehicle mechanics and aircraft mechanics work in a similar way, the career path of an aviation mechanic is very different, and can be very exciting – it can even take you around the world! And for those wanting to progress, there's the opportunity to work on specialist and extremely advanced aircraft.
Many aviation mechanics come through the military, but this isn't the only route into the role: working as an apprentice, building your experience while you get real-time work and training, is also a way into the aviation industry.
Before you undertake on-the-job training, you'll need to obtain some academic qualifications, such as a level 1, 2 or 3 Diploma at a further education college.
Becoming an aircraft maintenance engineer takes time but at the end of your training, you can expect a respectable annual salary and the opportunity for your job to take you around the world.
You will be responsible for inspecting and maintaining multi-million-dollar systems on aeroplanes and helicopters between flights to ensure they are fit to fly; you may also carry out more extensive maintenance and repairs during longer periods of downtime.
Being accountable for extremely valuable and high-tech components is a huge responsibility, and to work in aircraft maintenance you will need to obtain specific qualifications and gain appropriate experience and be able to demonstrate your knowledge to employers.
Read on to find out what skills and credentials you need to become a fully-licensed and experienced aviation mechanic...
Skills and credentials needed to become an aviation mechanic:
School and college
In order to become an aviation mechanic, you will need to obtain certain qualifications; either through university, college or equivalent apprenticeship training.
You will also need to demonstrate to potential employers that you have a good grasp of basic English and maths skills: in order to meet entry requirements for college and university courses, you will need to have around 5 GCSEs at grades A star to C or equivalent, including the required English, maths and science.
Additionally, you will also need 2 or more A Levels in order to enrol on a foundation degree or Higher National Diploma.
There are a number of courses that you can choose to assist you on your way to your future career. These include:
Aeronautical engineering
Mechanical engineering
Electrical engineering
Avionics
Alternatively, you can enrol in a college course – these are applicable at any time in your career, not just for school leavers. Options for college education include:
Level 3 Diploma in Mechanical Engineering
Level 3 Diploma in Electrical Engineering
Level 3 Diploma in Aerospace and Aviation Engineering
A Level 3 Diploma is an advanced further education qualification which will suit you if you have existing technical skills and are looking to gain a higher level of responsibility in order to carry out more complex maintenance tasks and fault finding.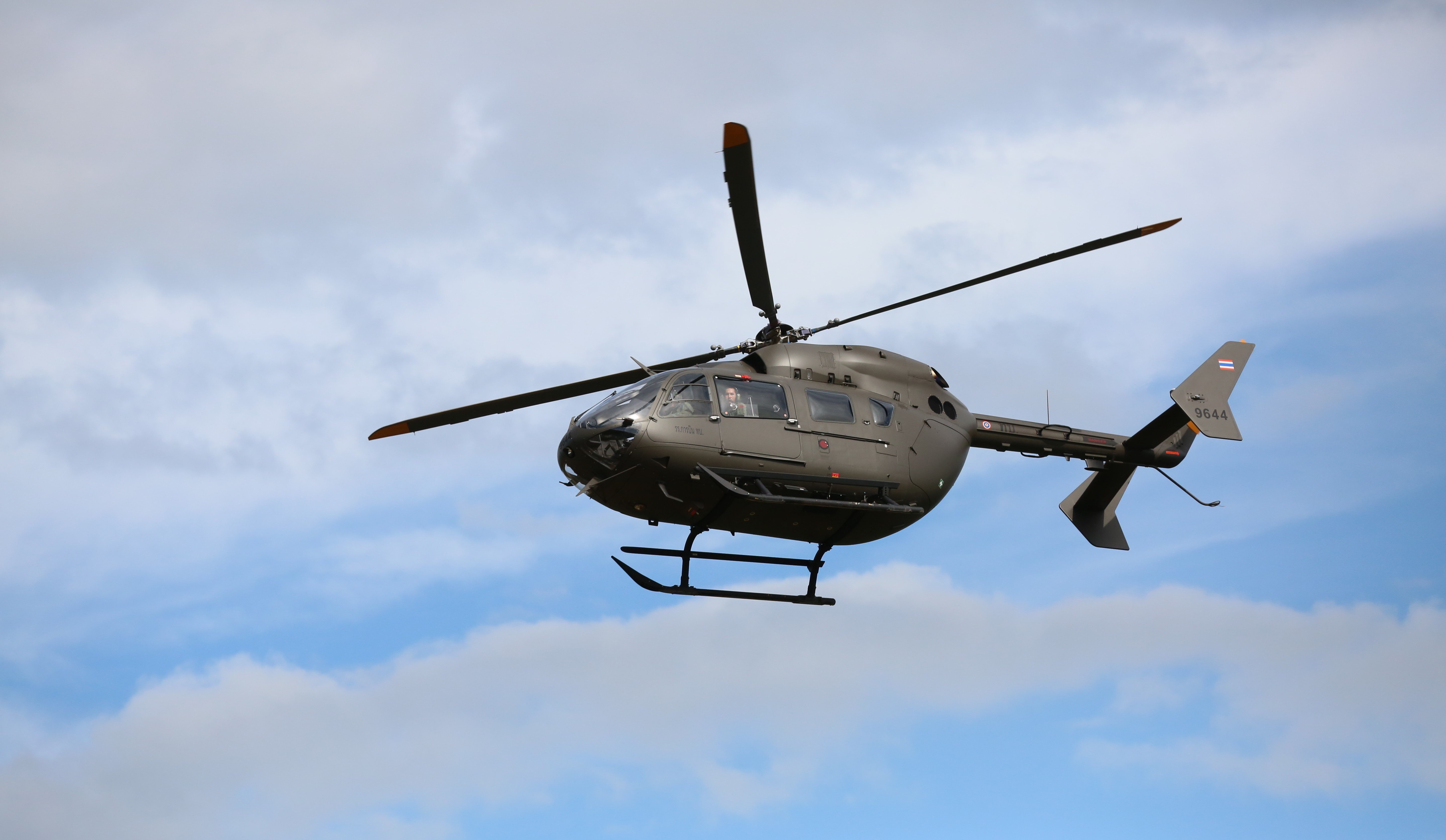 Military experience
Instead of going to college to earn qualifications, many aviation mechanics choose to enlist in the armed forces to achieve similar mechanic qualifications.
This route also gives a chance to gain great on-the-job experience with some of the world's most technically advanced aircraft. Being in the military also offers excellent job stability, and the opportunity to travel the world and gain other appropriate skills, such as time management and working as a team.
Upon leaving the military, you can then transfer your qualifications to the civilian equivalent with a training provider.
An example could be joining the Royal Air Force as a mechanical aircraft technician as a full-time regular, where you will be carrying out maintenance and repairs on the airframe and propulsion systems of advanced aircraft.
You may also work on helicopters, checking rotor blades and transmission systems for example, and being involved in the adjustment, repair and replacement of parts. Your career will start with 10 weeks of basic training at RAF Halton in Buckinghamshire, with fitness and military training as well as learning about the lifestyle of the RAF.
You would then take a specialist trade training course at the Defence School of Aeronautical Engineering in Cosford, near Wolverhampton, which takes around 16 months.
To enlist in the military, you must also fulfil a number of entry requirements, such as GCSE grades, citizenship rules, minimum training requirements and passing a fitness test.
This is one example, but there are further career opportunities in the Armed Forces, including the Army and the Navy.
Apprenticeships
If the armed forces are not an appropriate route, you can also begin an advanced engineering technician apprenticeship. This could be with an airline operator, manufacturer or service engineering provider.
Around 90% of apprentices will get an aviation job, or continue with further training after finishing an apprenticeship. Large airlines like KLM even offer an apprenticeship programme.
Apprenticeships usually take around two to three years to complete, and you will be paid to train on the job while spending one or two days a week studying at a college or with a training provider.
You will receive an official qualification that is recognised by employers as an industry standard.
Apprenticeships are available at different levels, which lead to a National Vocational Qualification (NVQ):
Intermediate apprenticeship: leads to an NVQ Level 2, a certificate in Functional Skills (maths, English and IT) and, in some cases, a knowledge-based qualification such as a BTEC
Advanced apprenticeship: leads to an NVQ Level 3, a certificate in Functional Skills and in some cases a knowledge-based qualification
Higher apprenticeship: leads to an NVQ Level 4 and, in some cases, a relevant Higher National Certificate or Diploma, or a Foundation Degree
Degree apprenticeship: these lead to a level 6 or 7 qualification, such as a bachelor's degree
To be considered for an apprenticeship, you will usually need four or five GCSEs at grades A* to C or equivalent. This is not set in stone, however, so don't be disheartened if you don't have the requisite skills; you can still be considered for an apprenticeship if you have other skills, experience or personal attributes.
A good grasp of English and maths is required, however, so you should check with the college or training partner for the individual entry requirements. To search for an apprenticeship in the United Kingdom, use the 'Find an Apprenticeship' website or visit the Careers in Aerospace website.
Experience and Career Progression
Once you have obtained the right qualifications and experience, it's possible to find a role working with an airline or a service provider, working on commercial or private aircraft. Many aviation mechanics choose to go down this path, though the progression may be limited and the work often repetitive.
Another route is to work as a civilian within the department of defence, which offers a fantastically varied career path with the chance to work overseas and with prestigious employers such as the U.S. Army.
This can be a relatively different route into aviation jobs, which offer a wealth of opportunities such as travel, earning a good salary and working on technologically advanced aircraft. We're keen to let aviation mechanics know that these exciting roles are out there for those who are looking for something more.
Working in contract aviation jobs you will develop your skills and experience as you work in different locations on a variety of tasks, gaining responsibility along the way.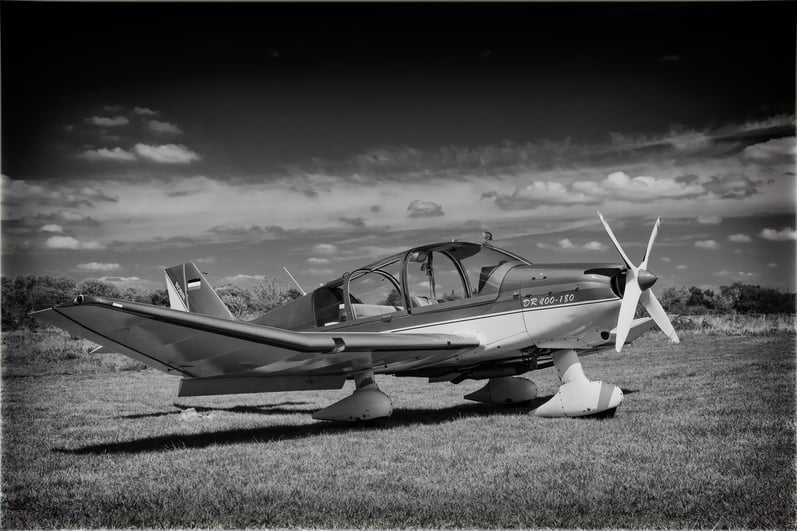 Skills
When applying to potential employers for aviation mechanic jobs, it's important to highlight your skills as well as your academic qualifications and experience. These might include:
the ability to read and understand technical information
excellent concentration and attention to detail
responsibility and reliability
first-rate communication skills
having the ability to work quickly and accurately, alone or as part of a team
having good levels of physical fitness and dexterity
the willingness to keep industry knowledge and skills up to date
having an awareness of changes in technology and safety regulations
the capacity to work inside and outdoors in all weathers
Jobs with M&E
Working as an aviation mechanic means you could be working on a different job every day, from line duties such as pre-flight checks, minor avionics and refuelling to base maintenance in a hangar, where you may be diagnosing faults and arranging repairs.
No two days are the same, and with the constant progression in aviation technology, the tasks you will be completing will change with the development of new and exciting aircraft systems.
Aviation jobs with M&E Global range all across the globe with a variety of well-respected clients. You can browse some examples of our contract jobs and get in touch with our expert team who can tell you about our application process. A point of difference for M&E Global is that we match each candidate with the right job.
We also guide you through every step of the process, from your first enquiry to following up with you throughout your new role.