How to become an aircraft engineer: everything you need to know
An aircraft engineer – also known as an aircraft technician – is responsible for checking the systems on aeroplanes and helicopters in between flights to ensure the aircraft is safe to fly.
As with all machinery, aircraft require a great deal of maintenance – and as such, working in aircraft maintenance is a huge responsibility.

That's why, in order to successfully apply for aircraft engineer jobs, you need specific qualifications and licenses.

Just as pilots are trained and then licensed to fly, engineers are trained and licensed to maintain aircrafts to industry standards. So, if you are interested in becoming an aircraft engineer, read on to find out how.
Why become an aircraft engineer?
The UK aviation industry employs over 250,000 people, supports almost one million UK jobs and has an annual turnover of more than £60 billion – which means there is plenty of opportunity for driven and motivated individuals to get in on the action! 

Aviation is one of the most successful sectors in UK manufacturing – and according to a 2018 report, the UK has the third-largest aviation network in the world. 

As a result, working as an aircraft engineer is an exciting and varied role. You could be working on a different job every day; from pre-flight checks and minor avionics to diagnosing faults and arranging repairs, no two days are the same.

Plus, with the constant progression in aviation technology, the tasks you will be completing will change with the development of new and exciting aircraft systems.
Want to find out more? Discover if a career in aviation is right for you here.
The day-to-day role
As an aircraft engineer, you will be responsible for inspecting and maintaining systems between flights to ensure they are fit to fly. You may also carry out more extensive maintenance and repairs during longer periods of downtime.

Your daily duties will of course vary depending on your role, but they could involve anything from design and research, testing prototypes, collecting and analysing data, planning and supervising the fitting of the aircraft and components, and of course scheduling and supervising maintenance.
Mechanical versus avionics 
Most engineers specialise in either mechanical or avionics engineering.
If you work in mechanics, you will be responsible for servicing the fuselage, engines, landing gear and airframe systems, whereas if you focus on avionics, you'd be responsible for checking the electrical and electronic systems used for navigation and communication for example.
5 steps to becoming an aircraft engineer:
1. Qualifications
Becoming an aircraft engineer takes time, and in order to become one, you'll need to obtain some essential qualifications such as a level 1, 2 or 3 Diploma at a further education setting.

Options for college education include a Level 3 Diploma in Mechanical Engineering, a Level 3 Diploma in Electrical Engineering or a Level 3 Diploma in Aerospace and Aviation Engineering.

A Level 3 Diploma is an advanced further education qualification which will suit you if you have existing technical skills and are looking to gain a higher level of responsibility in order to carry out more complex maintenance tasks and fault finding.

Once you have achieved your Level 3, you can then choose to further your qualifications through university, college or an apprenticeship.

One potential opinion is to complete a higher national certificate (HNC) or diploma (HND) in engineering with subject options including a Level 4 HNC Diploma in Mechanical Engineering, a Level 5 HND Diploma in Aeronautical Engineering or a Level 5 HND Diploma in Electrical Engineering.

Find out more about the qualifications needed to become an aircraft engineer here.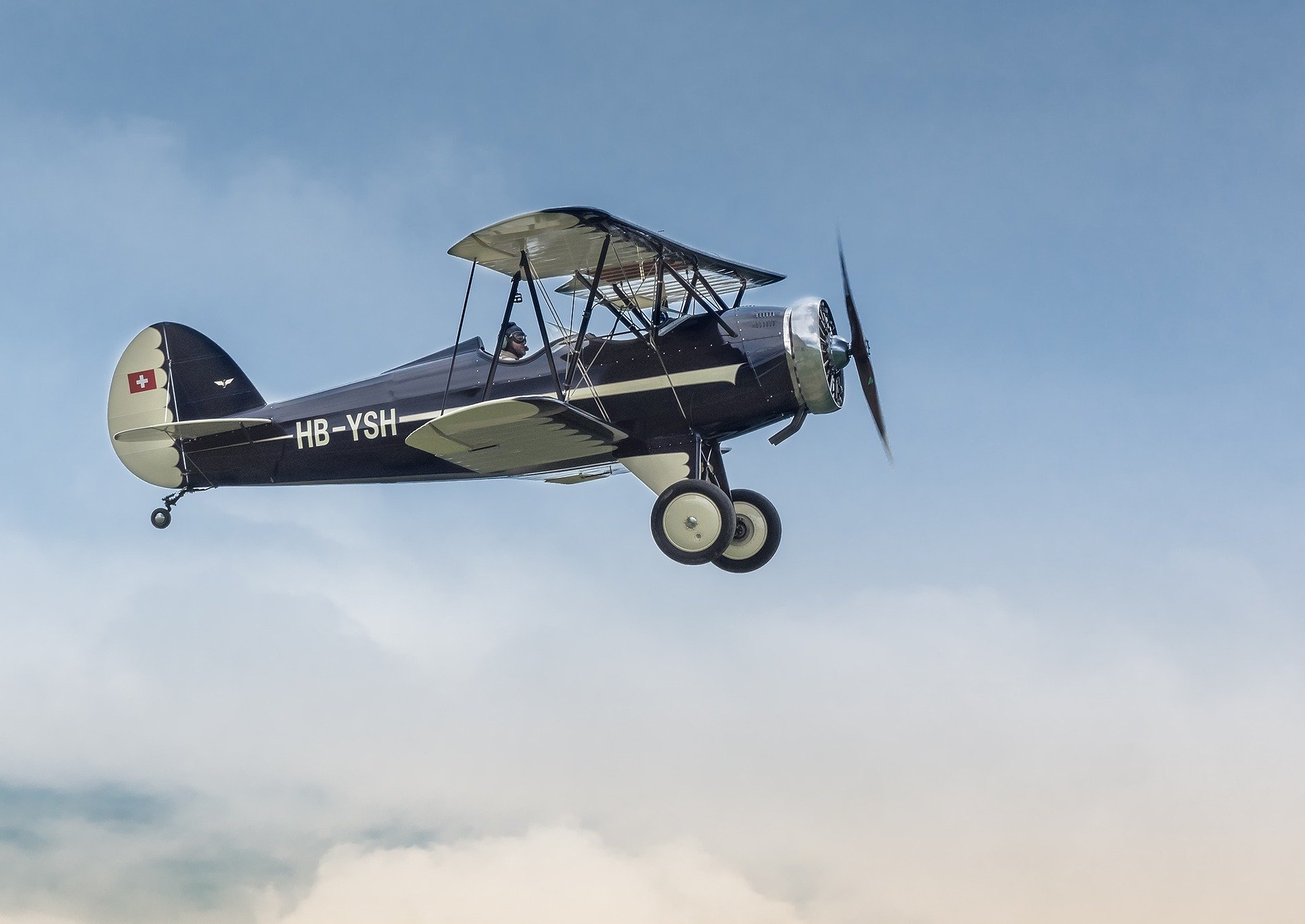 2. Apprenticeships
Alternatively, another route to becoming an aircraft engineer is completing an apprenticeship. Apprenticeships usually take two to three years to complete, and you will be paid to train on the job whilst spending one or two days of the week studying either at college or with a training provider.

Around 90% of apprentices will get a job or continue with further training after finishing an apprenticeship. And once complete, you will receive an official qualification – also known as a National Vocational Qualification (NVQ) that is recognised by employers as an industry standard. 

There are also apprenticeships available at different levels: intermediate apprenticeships lead to an NVQ Level 2, a certificate in Functional Skills (maths, English and IT) and, in some cases, a knowledge-based qualification such as a BTEC.

Whilst advanced apprenticeships lead to an NVQ Level 3, a certificate in Functional Skills and in some cases a knowledge-based qualification.

A higher apprenticeship leads to an NVQ Level 4 and, in some cases, a relevant Higher National Certificate or Diploma, or a Foundation Degree. Finally, a degree apprenticeship leads to a level 6 or 7 qualification, such as a bachelor's degree.
3. Military training
Another way to become an aircraft engineer is via the military. Instead of going to college to earn qualifications, many aviation mechanics choose to enlist in the armed forces to achieve similar mechanic qualifications and become an aircraft technician.

Army aircraft technicians are responsible for the repair and maintenance of all army aircraft, from Apache helicopters to unmanned aerial vehicles.

They work on all mechanical systems including the airframe, engines and control systems, which means you will be exceptionally well trained, completing first a basic, then an advanced apprenticeship.

This route provides an excellent chance to gain on-the-job experience as well as the opportunity to work with some of the world's most advanced and exciting aircraft. What's more, being in the military also offers the chance to travel the world and gain other essential skills too.

Upon leaving the military, you can then transfer your qualifications to the civilian equivalent with a training provider.
4. Licensing 
Once you have earnt the necessary qualifications, in order to successfully apply for aircraft engineer jobs, you will need a license from the Civil Aviation Authority (CAA). If suitably licensed, an engineer can certify the work that has been carried out on an aircraft and return it to service.

There are two types of license: a European Aviation Safety Agency (EASA) Part 66 license for working on EASA aircraft, and a UK National British Civil Airworthiness Requirements (BCAR) Section L license for working on non-EASA aircraft. 

The most popular license is the EASA version – and within this system, there are two further categories to choose from:
Category A – A Category A license allows the holder to provide limited certification of inspection and maintenance tasks. In order to obtain it, you will need to complete a six-month approved course and one year of certified experience, making it a quicker and easier – but slightly more limited – route.
Category B – A Category B license allows the license holder to supervise, certify and execute a far bigger range of activities related to the maintenance and repair of aircraft. It involves a two-year course and a further two years of experience but will lead to more career options and a higher salary.
Find out more about the path to different licenses here.
5. Building your experience
Once you've gained the qualifications and licenses needed to become an aircraft engineer, you need to build your skills and grow your experience so you can continue to further your career – and one way to do this is by taking on an overseas contract role.

There are a number of benefits to contract roles. Firstly, there's the chance to develop your experience in each role, and depending on your specific experience, you could eventually find yourself working on a range of equipment all over the world, such as Apaches, Chinooks and even Black Hawks, which is a really rare and exciting opportunity.

And of course, there's the life experience that comes with working overseas too – you can meet new people, grow your network of contacts and improve your interpersonal skills as well.
How M&E can help
At M&E, we recruit contract workers for a range of aviation and aircraft engineer jobs, from sheet metal technicians to aircraft engineers.

Based in locations across the world, including Kuwait and Afghanistan, our contract roles not only provide great opportunities to further your career as a helicopter mechanic but also offer a competitive salary. What's more, we also have opportunities to work on exciting aircraft.

So, if you are interested in taking your aviation career to new heights, our friendly team will be more than happy to help! From CV advice to interview tips, we're here to help every step of the way.
Contact us today to find out more, or check out our list of current vacancies here.