How to tailor your CV to the aerospace and aviation industry
Having a well-presented and effective CV can greatly improve your chances of landing your dream aviation contract jobs in the UK.
But how do you make sure that you're doing all you can to make your CV top notch? If you're looking for jobs in aviation, your resume has to be specific to the field, and, to be properly effective, it must be tailored to each position for which you are applying.
With aviation contract jobs in the UK, workers' CVs need to demonstrate that they have the appropriate experience, from working in CAD design jobs to advanced avionics roles, so that recruiters can see with a quick glance that you're right for the job.
In this blog we'll outline how to tailor your CV to the aerospace and aviation industry to make you irresistible to prospective employers:
How to tailor your CV to the aerospace and aviation industry
1. Highlight your unique skills
Aviation jobs are highly competitive; typically, your CV will only have five seconds to capture a recruiter's attention to prove you've got the right skills and experience for the job.
Make it easy for them to see this by highlighting your qualities and strengths, so they can be spotted right away. Instead of creating a long and uninspiring list of your qualities, use a short and sharp description, or bullet points in a prominent position.
Make sure that alongside your specific aviation skills - for example "3 years of CH-47 Chinook general maintenance experience" - you also include anything that might set you apart from everyone else applying for the job.
List some specific tasks that you have carried out as examples because a recruiter and employer may be looking for particular experience, so this can be crucial. Perhaps you've also been responsible for running an airfield at a Main Operating Base, for example?
All these things count and can set you apart from the competition. Just make sure you back up each skill or strength with evidence. Try to connect each one to real life experience, so it doesn't appear like you're trying to inflate things.
If you're relatively new to the aviation industry, highlighting any past work experience that might not appear to be directly relevant to the job you're applying for might show another string to your bow.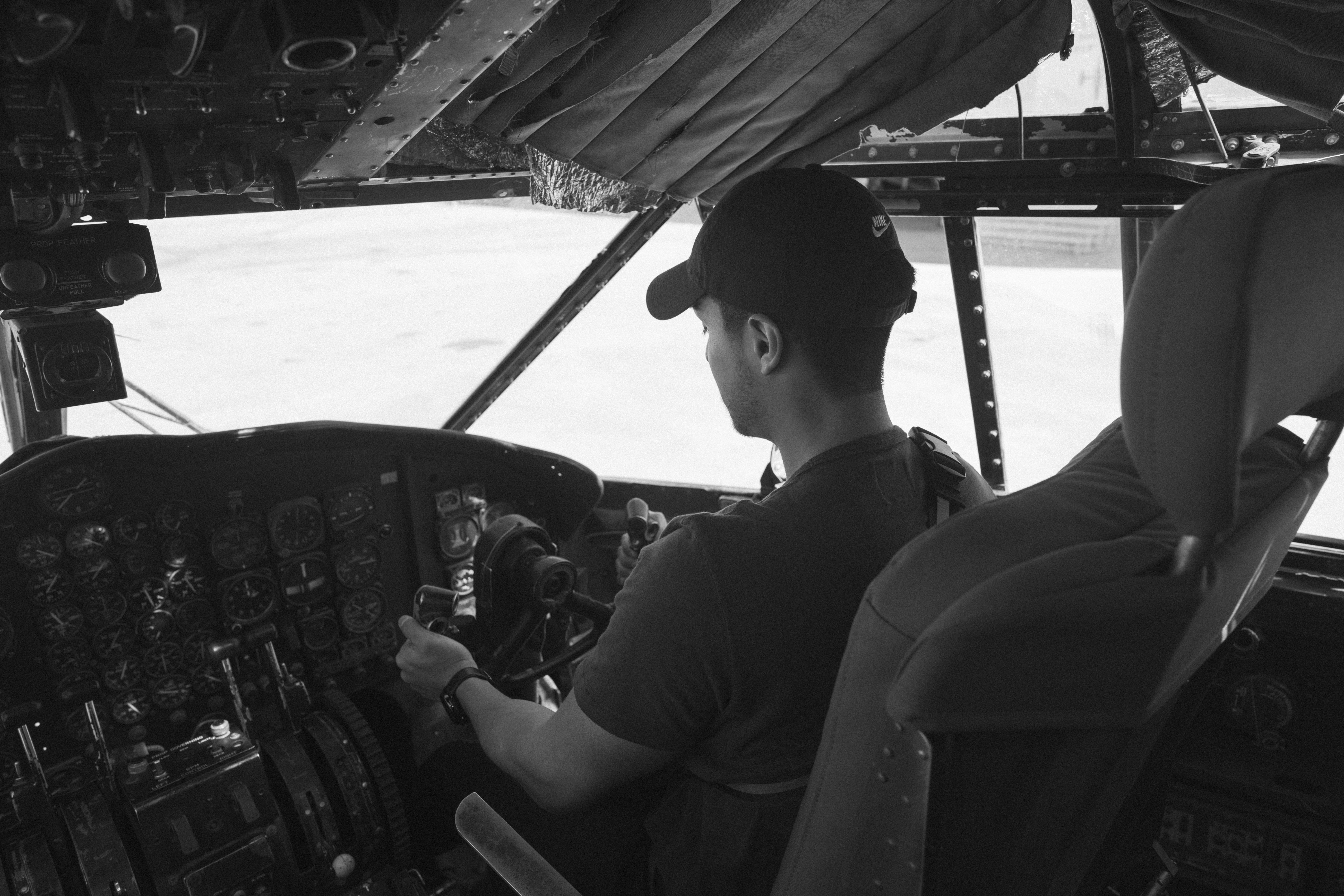 2. Make your information clear
The aviation industry is huge, so if you're employed by a smaller company, make sure you highlight its role within the wider industry.
This can help your potential employer put your role into context. Similarly, if you work for a big company, ensure that you make it very clear how your department and role contributes to the wider business.
Make sure you clearly list all your certificates and ratings, starting with your highest held. Lead with your qualifications and then add detail on the transferable skills you have gained from your experience.
If you've been in the game a while, start with your specific qualifications followed by your most recent experience that's relevant to the job. You need to indicate that you meet the requirements of the job vacancy so include the licence types, any medical certificates and the country the licences were issued in.
You also need to make sure you remove any irrelevant information. Remember, your CV is a tool to get your foot in the door. Once you've got your interview, you can fill the recruiter in on any other details which you think might clinch the job.
In general, it should be no longer than two sides of A4 so that aviation recruiters can digest the information easily. You should also remove any information that's overly obvious; many people include things like 'references available on request' or 'available for interview'.
If you are supplying a CV, it's generally a given that you are available for an interview or that you're able to provide references if requested – just avoid saying anything that's going to make the employer think 'no kidding!'
3. Tweak your CV to show your goals
If you're looking for aviation contract jobs in the UK, you'll want to demonstrate that you're thinking of further down the line than just the next contract. Call it 'future proofing' your CV to show that you have goals for the future.
Goal-oriented people are seen as being more driven than those who are just in it for a stop gap. Even if you are only planning to work in contract work for the short term, it's best to give the impression that you're open to future employment opportunities.
If you want to show that you're keen for responsibility, you can start with your CV. For example, if you are in an entry level position and looking to work your way up, ensure you highlight your work with senior colleagues.
You could include a highlight such as "met with senior management to discuss the available resources for projects on a weekly basis". It shows that you're used to dealing with people from all areas of the business, too.
If you need more help with your CV, consider calling in the professionals.
Specialist recruitment firms like M&E Global are made up of professional recruiters with industry experience – both military and commercial aviation.
We know aviation jobs and can help you craft the perfect CV – we can even help you by proofreading your CV and formatting it in the right way so that it's easy to understand. Get in touch with us today to find out how we can help you find your perfect job.