Europe is a truly fantastic place to live and work.
From Germany to Poland, at M&E Global we employ highly skilled defence personnel to work on contracts all over the EU, giving them the chance to add to their skillset, work on exciting equipment and, of course, experience life in a different country.
But if you've never worked abroad before, it's natural that you might not be sure what to expect, that you may be wondering if contracting abroad is right for you. So, read on to discover our answers to your most frequently asked questions about contract jobs in Europe...
9 FAQs about contracting in Europe:
1. Where can I expect to work?
The majority of our contract jobs in Europe are located in Germany and Poland. In Germany, you could find yourself in Dülmen in north-west Germany, Mannheim which is close to the French border or even the town of Illesheim in Bavaria.
So, wherever you fancy working, you'll have plenty of options to choose from! 
2. Do I need to learn the language?
Wherever you are based in Europe, the majority of our contracts are with a prestigious US military client, so the language spoken at work is English. Of course, if you do decide to learn some of the language, you will be cheered on by the locals, but it's definitely not a necessity! 
3. Which industries can I work in?
It depends where your expertise lies! At M&E, we are experts in defence contracting, and regularly employ people to work across a range of specialist functions, such as supply and logistics, maintenance and engineering and transportation. 
Germany is known for its engineering, for example, making it a popular choice for mechanics who want to work on global equipment such as M1 Tanks, Challenger Tanks and even Bradley Fighting Vehicles. But whatever sector you work in, the fact is that contracting overseas is a brilliant way to build your experience and further your skills.
Many of the roles on offer involve working on the very latest technology, and you'll also get to expand your skill set through on-the-job training, too. Discover more about the different types of roles available with M&E.
4. Can I bring my family?
This very much depends on each individual contract, but, if your contract is for 12 months or more and you are heading to a destination that is suitable for family life – Germany, for example – then it is possible for your family to come with you.
If this is something that is important to you, speak to one of our expert consultants about which destinations are most compatible with family life.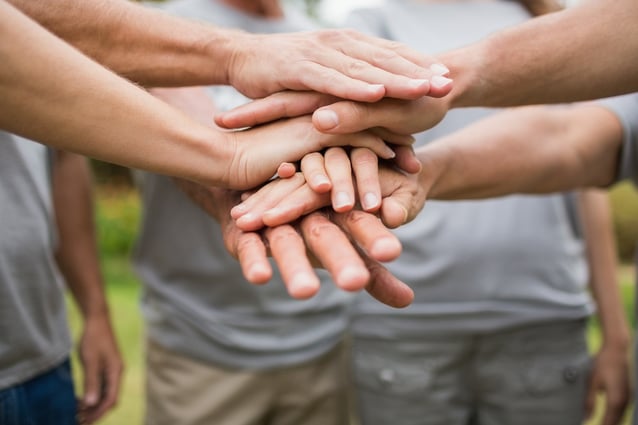 5. What are the working hours?
The working hours for contract jobs in Europe are pretty similar to the UK. Our contractors typically work from Monday to Friday, with a slightly shorter day on Friday.
And because you'll have the weekends to yourself, there's plenty of chance to explore the surrounding areas, travel further afield, or even head back home for the weekend – the choice is yours!
6. How long are the contracts?
At M&E Global, the contract roles we offer are typically for a six-to-twelve-month time period. However, these contracts are often extended upon completion – in fact, some of our contractors have been with us for years!
Alternatively, if you fancy trying your hand at something different, there's the option to move to another contract with us at the end of your existing contract, too.
7. So, will I have job security?
Yes! This is a question we are asked a lot, especially by those contracting in Europe for the first time; but the fact of the matter is that you will of course have job security. Your contract will detail the exact amount of time your role will last, and as we said above, many contracts are extended upon completion.
Check out this Q&A interview with our longest-serving contractor to find out more – he's been with us for over 20 years now!
8. How much will I be paid?
Without a doubt, one of the most common reasons that people contract abroad is due to the competitive pay. This is especially true in Europe where the cost of living is often lower, which means that your money will go further.
What's more, sometimes your meals and accommodation are subsidised too – making it even easier to put away some pennies!
9. What support is available?
At M&E Global, supporting our contractors is really important to us, which is why we go above and beyond to make sure that you are happy and comfortable at each and every stage.
Whether you need help preparing for your interview before you even land your contract role, want assistance in applying for visas or need to speak to someone on the ground once your contract has begun, we're here every step of the way to help and support you wherever you are based in the EU.
How can M&E help?
If you want to find out more about living and working in Europe, or have further questions on contracting abroad, our team will be more than happy to help. So, if you're ready to advance your career, why not take a look at the exciting opportunities we are currently working on to see if there's anything that takes your fancy.