What employment opportunities are available in Europe?
Interested in contracting overseas but nervous at the thought of living and working abroad?
A defence contract role in Europe could be the perfect way to begin your journey.

There are many benefits to working abroad, including competitive pay, the opportunity to expand your professional network, boost your skills and climb the career ladder quicker than you would do at home, and of course, the chance to experience life in a different country.

At M&E Global, we are experts in employing skilled contractors to work in exciting, fast-paced defence jobs in Europe in destinations such as Germany and Poland.

So, if you'd like to discover more about employment in Europe, read on to find out all about the opportunities available with M&E Global...
Locations in Europe
If your goal is to one day work further afield – for example, in the Middle East – then contracting in Europe is the ideal middle ground.

You'll still enjoy the benefits of working abroad, whilst enjoying the familiarity of being based in Europe. Plus, good transport connections mean it is easy to travel home to visit friends and family.

When it comes to opportunities in Germany, our contract roles are usually based in Dulmen in the north-west of Germany, and Mannheim, which is close to the French border.

What's more, with a high demand for skilled contract workers, if you fancy the idea of life in Germany, there will be plenty of roles available to suit your skill set. Which leads us onto our next point...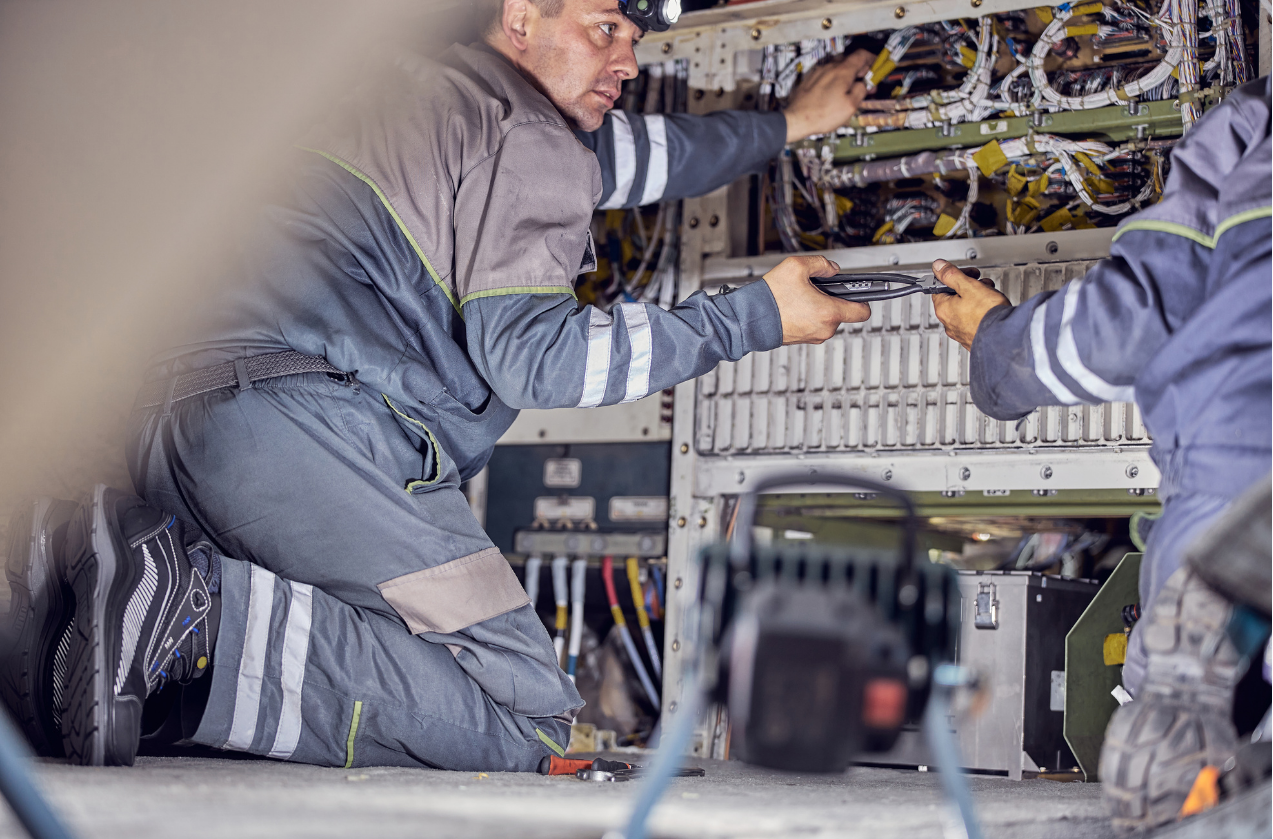 Roles available with M&E Global
At M&E, we recruit for a broad range of specialisms, from vehicle and aircraft maintenance to supply and logistics and infrastructure support:
Land
The defence sector uses a range of combat and transportation vehicles, with multi-billion-pound contracts regularly awarded to manufacturers to keep the military moving. 

We support a full range of land-based equipment such as heavy, medium, light tracked and wheeled vehicles, so, when you undertake a contract role with M&E, you could find yourself working on some of the most advanced defence equipment in the world, such as M1 Tanks, Challengers, and even Bradley Fighting Vehicles. 

In addition, we are always on the lookout for maintenance experts to work on ground support equipment such as power generators and lifting equipment, as well as experts in welding and electronics.
Supply & Logistics
We have been helping to develop site-based infrastructure in international locations for nearly 20 years, and regularly recruit people such as warehouse workers, forklift operators and supply technicians to ensure the smooth running of supply chains.

When you undertake a supply and logistics role, every day is different. So, if you're looking for variety and want to challenge yourself, a supply and logistics role in Europe could be ideal. If you're interested to find out more, here are six signs that a career in supply and logistics is right for you.
Aviation
As one of the most successful sectors in UK manufacturing, the aviation industry is as dynamic and exciting as it gets.

Here at M&E, we employ contractors to work in a range of aviation jobs such as aircraft mechanics, aircraft engineers, ground support equipment mechanics, hydraulics technicians, aerospace welders and more. We also find that aviation roles are ideal for ex-military personnel, too.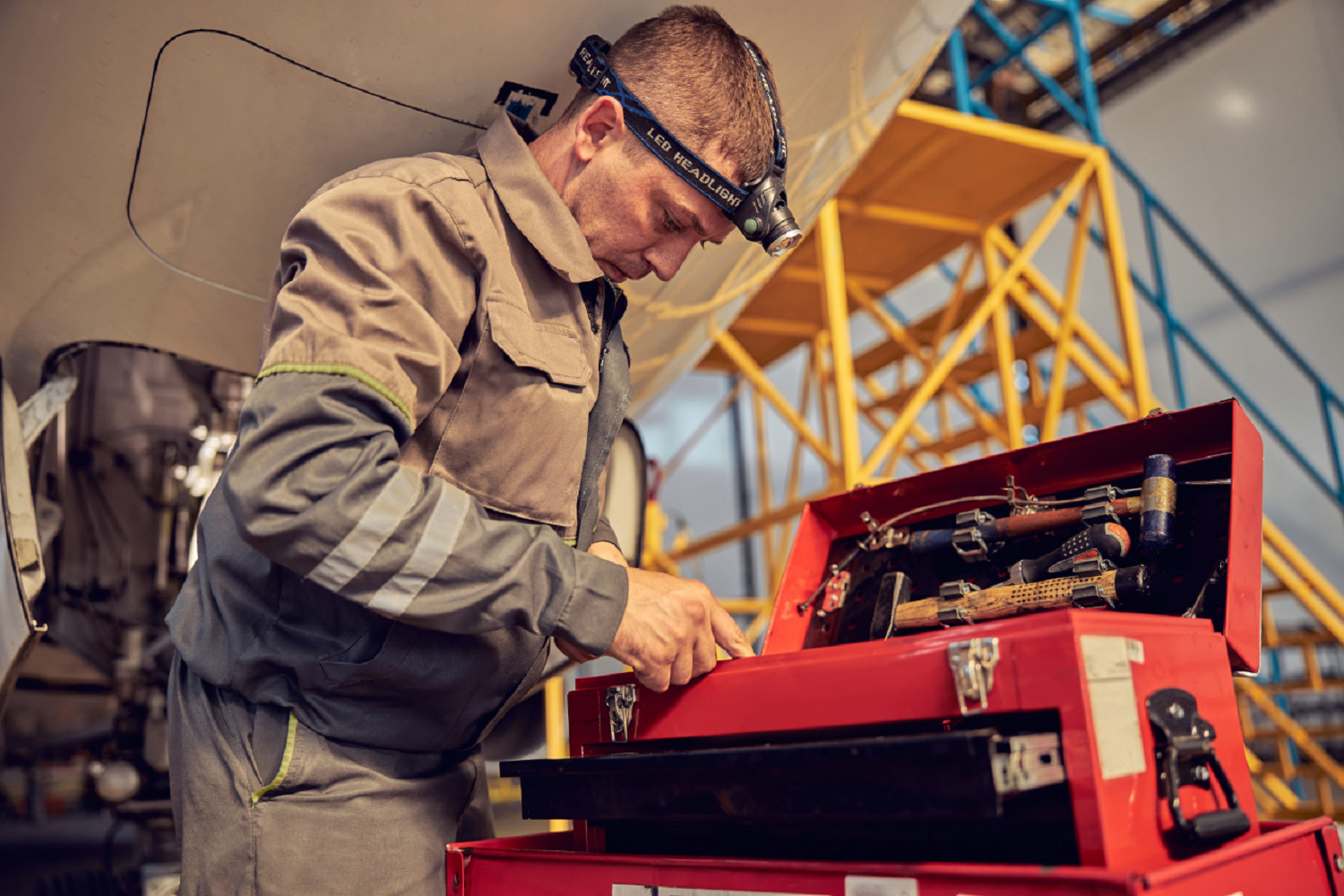 So, if you are passionate about aviation and want to find a job that excites you, we share seven reasons to consider working in an aviation contract role in this blog.
Marine
The marine industry is a vital part of the global economy. In fact, without sea transport, the world economy would collapse – so it's no wonder that the marine industry offers such a rewarding range of job opportunities. 

At M&E Global, we've been providing skilled technicians for marine engineering roles since 2016. So, if you are keen to progress your career and develop your abilities, discover if working as a marine engineer is right for you here.
Specialist support from M&E Global
If you're considering contracting abroad for the first time it can be daunting knowing what to expect. But rest assured that, at M&E, supporting our contract workers throughout the duration of their employment in Europe is of utmost importance to us.

From the very beginning, we will provide you with all the information you need, from advice about accommodation and the cost of living to travel assistance and help with visas. Once your contract begins, you will also have a dedicated point of contact to provide ongoing help and support. 

So, whatever you need, there will always be someone ready and willing to help out!
Ready to make the leap?
So, what are you waiting for? If you're ready to make the move and keen to consider employment in Europe, contact M&E today to get the ball rolling.