We all know the benefits of joining the military.
It's so much more than just a job; as well as brilliant training, unlimited support and excellent benefits, you also get somewhere to call home. 
What's more, there are incredible promotion opportunities, and there's a huge variety of different roles on offer, from combat to communications and engineering to intelligence.
But what about when you leave the army?
Well, the great news is that being in the military can give you a competitive edge back on civvy street too, with many of the skills and much of the knowledge you have learned making you desirable to civilian employers too.
Discover more about how being in the military can benefit your future career and how to transfer military skills to civilian employment below.
Leaving the army: what to do next
About 20,000 personnel leave the UK military each year, whether through the conclusion of their commission, redundancy, or discharge. The process of leaving the forces is a lengthy one, and it's no surprise that if you're thinking about returning to civilian life you probably have a number of questions. 
However, the good news is that your military career will put you in a very strong position when it comes to civilian employment...
4 ways being in the military can benefit you in civilian employment
1. You'll have a number of transferable skills
Not only will many of the skills you've picked up in the army be transferable to civilian life, but they'll also give you a competitive edge over other candidates, too.
From organisational skills and problem-solving skills to the ability to lead a team, you can transfer military skills to civilian employment and bring plenty of value to civilian jobs – no matter what industry you decide to work in. 
Without a doubt, one of the most important skills that will enable you to get ahead will be your communication skills.
During your time in the military, you will have learnt to communicate effectively with everyone around you, regardless of rank. 
Military personnel know that being successful in today's world means being able to communicate accurately and efficiently, which will show potential employers that you are a real team player.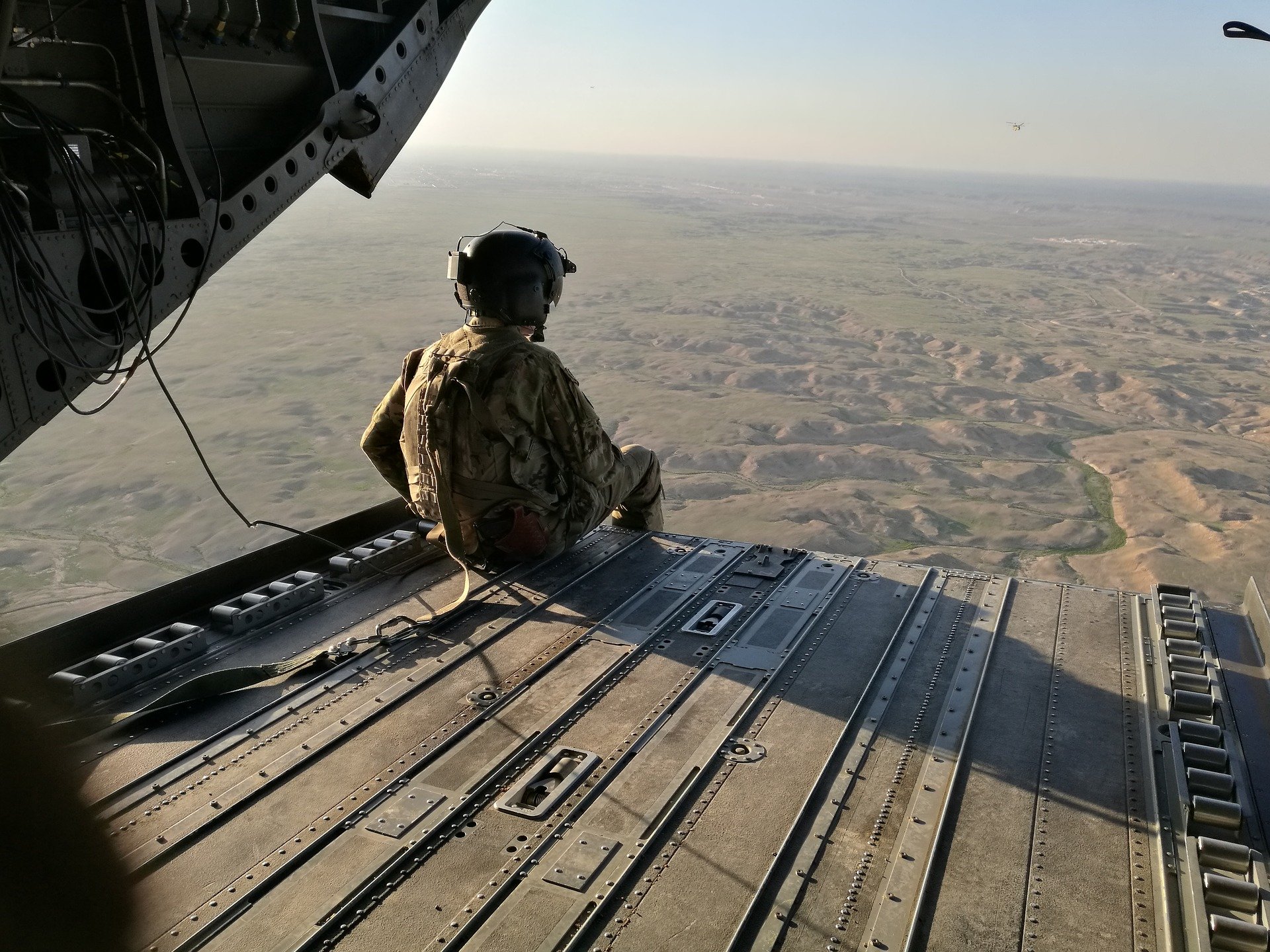 2. You're productive, hardworking and disciplined
If there're two things military personnel are known for, it's their work ethic and professional maturity – and in today's workplace, self-discipline is at the heart of worker productivity.
During your time in the military, you will have been trained to work efficiently and exercise self-discipline – and these attributes can set you apart from other candidates on civvy street too.
Plus, those with a military background are used to working in challenging conditions and harnessing an exceptional work ethic, no matter what they come up against. 
It's no surprise that highly motivated, disciplined staff with a strong work ethic are highly valued in all industries, whether you are job hunting in the UK or interested in pursuing a contract job abroad.
3. You're loyal and trustworthy
Another important character trait that ex-military personnel bring with them to civilian life is a deep understanding of how loyalty enables proficiency, efficiency, and builds trust in a working environment.
This is incredibly important in all industries, but especially in defence contract roles where the ability to trust your team and work together is essential to the successful completion of projects.
So, if you're interested in working in the defence industry, you could well find that it's this level of loyalty and trust that clinches you the deal!
4. You have specialist experience
In addition to the transferable skills you'll have picked up during your time in the military, you will have also gained specialist experience, depending on your area of expertise.
For example, if you've worked in the Royal Logistics Corps, your logistical knowledge and experience of working with extensive supply chains will make you the ideal candidate for a supply and logistics role.
Alternatively, if you've worked as a mechanic and have experience working on tracked vehicles, you could be ideally placed for a contract role working on exciting technology such as Challenger tanks or even Bradley Fighting Vehicles.
Discover career opportunities with M&E Global
If you're thinking about leaving the forces and are wondering about the career opportunities available to you and how to transfer military skills to civilian employment, our expert team will be more than happy to help.
From defence logistics and supply chain positions, maintenance and engineering roles, and even transportation jobs, we are always on the lookout for skilled personnel to work across the land, marine and aviation disciplines at M&E Global.
What's more, because several our roles are based abroad working for a US military client, you will find yourself working with like-minded people in familiar environments.
If you're keen to find out more, take a look at the exciting opportunities we currently have available, or discover more about transitioning out of the military with this helpful FAQ blog.