A brief history of German engineering
Germany has been home to many famous inventors, discoverers and engineers.
There's Carl von Linde, who developed the modern refrigerator, Paul Nipkow, who laid the foundation for the invention of television, Hans Geiger, who famously created the Geiger counter, and even Konrad Zuse, who built the first fully automatic digital computer.

Not forgetting the huge impact German engineers have had on the automotive and transportation industry, such as pioneer of aviation Otto Lilienthal, creator of the petrol-fuelled engine Gottlieb Daimler, Rudolf Diesel the inventor of the diesel engine, and of course, Carl and Bertha Benz.

With so many famous engineers, then, it's no wonder that Germany to this day is such a popular place for engineers to live and work.

So, read on to discover more about the history of German engineering, find out why Germany is such a great place to work, and discover the mechanical jobs in Germany available with M&E Global…
Key dates in German engineering
Germany has long been one of the greatest engineering powers in the world. The Dresden Academy of Engineers was founded way back in 1743, where subjects such as mathematics, construction and mechanics were taught.

In fact, by the 1890s, Germany was Europe's leading steel-producing nation; and by 1914, Germany was producing twice as much coal and steel as Britain.

Whilst all this was going on, Germany was also home to some pretty impressive inventions. In 1847, for example, Werner von Siemens laid the first long distance telephone line in Europe.

In the same year, the Bunsen burner was invented by noted chemist Robert Bunsen, and of course, in 1886, Mannheim-based Carl Benz patented the original Motorwagen, leading to the debut of the automobile.

Furthermore, the Diesel engine was invented by Rudolf Diesel in 1896, Audi produced their first car in 1910, and BMW was founded in 1916. The first public road – or Autobahn – was also completed in 1932.

And there's now a whopping 13,000km of Autobahns in Germany, making it among the longest and most dense road systems in the world!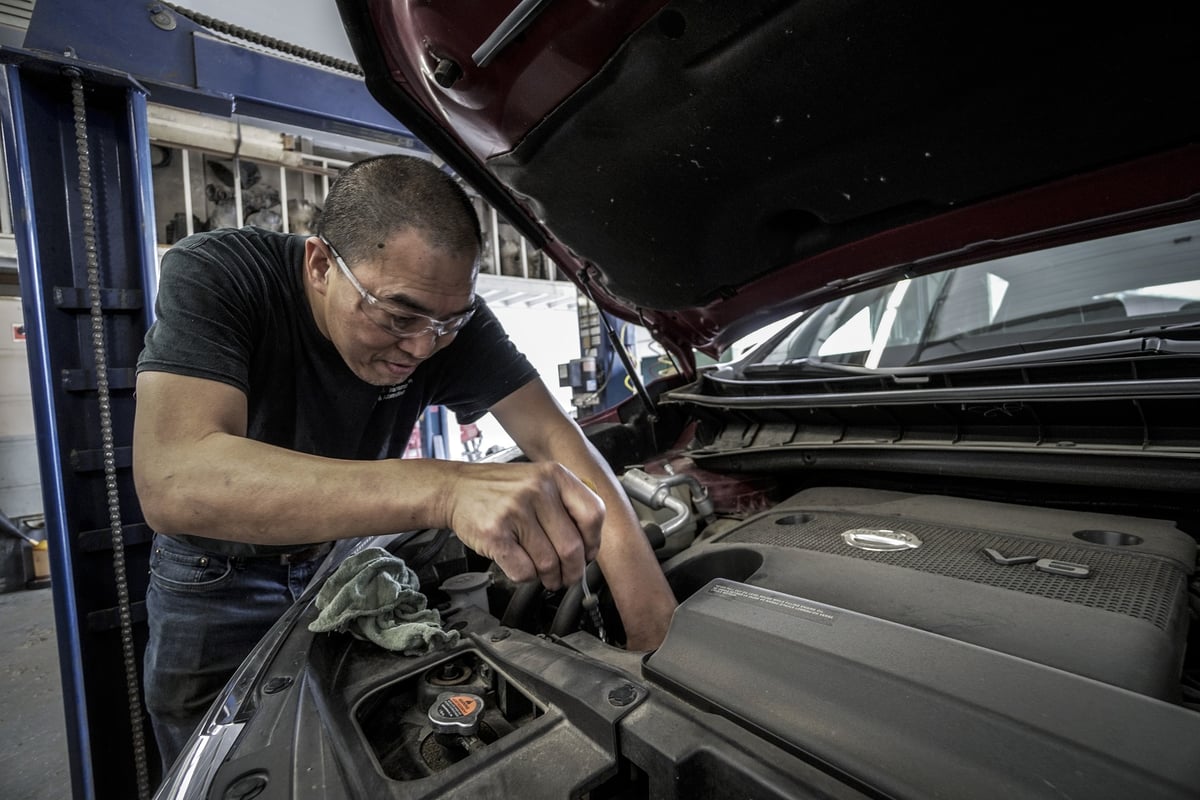 Why live and work in Germany?
We all know the Audi slogan 'Vorsprung durch Technik' (Progress through Technology). The reason it works is because people historically associate German design and manufacturing with quality, precision, and technical brilliance.

In fact, fast-forward to today, and Germany is still a country of premium cars and engineering, with a culture of apprenticeships that has resulted in a highly skilled workforce and plenty of mechanical jobs in Germany.

Did you know, for example, that over half of passenger vehicles destined for Europe and almost two-thirds of all luxury cars sold worldwide are German-designed?

But Germany is also a great place to live, too! With lively cities, rolling countryside, skiing resorts and even beautiful beaches (yes really!) Germany is a destination that has it all.

What's more, there are plenty of benefits to working abroad, such as competitive pay, the chance to boost your skills, and the opportunity to climb the career ladder quicker than you would do at home.
Opportunities available with M&E Global
At M&E Global, we have a wealth of experience in employing skilled contract workers in Germany in locations such as Dulmen in north-eastern Germany and Mannheim in the south-west.

In these locations, we typically recruit for roles in maintenance, supply, and transportation functions covering US ground support equipment and armoured vehicles such as M1 tanks, Bradley Fighting Vehicles, M109 Howitzer, M113 and M577 APC.

And that's not all; we have also deployed personnel to work in positions such as vehicle mechanics, supply technicians, warehouse workers, forklift operators, quality control technicians, lead positions and more.

Whilst other roles we recruit for in Germany have included aircraft mechanics, avionics technicians, production control clerks and sheet metal workers.

So, if it's variety you're after, we're sure to find the right role for you!

Discover more about what it's like contracting overseas here
Specialist support from M&E
At M&E Global, we have over 20 years of experience in employing highly skilled defence contractors for roles in Germany and throughout Europe. With expertise in the aviation, land, and marine environments, we regularly work on positions across a range of specialist functions.

What makes us different from other employers, though, is the high level of support we provide for all of our contract workers; from sourcing accommodation ahead of your arrival to helping with visas and paperwork, we are on hand to support you every step of the way.

What's more, you'll also have a dedicated, on-the-ground point of contact for the duration of your contract who will be there to answer any questions or provide any additional support you might need.
Want to find out more?
To discover more about contract roles and mechanical jobs in Germany, contact one of our team today. Alternatively, why not have a look at the roles we are currently working on to see if anything takes your fancy?