Regardless of your length of service, when it comes to life in the army, one thing is for sure – everyone will leave at some point.
Transitioning out of the military can be a challenging and confusing time, and with so much to sort out and an ever-expanding to-do list, it can often feel overwhelming.

So, from transition planning and resettlement courses to job hunting, we've put together this timeline checklist for transitioning out of the military to make the process easier to understand and make sure you stick to the necessary deadlines to ensure your transition is a success.
Here's your timeline for transitioning out of the army into civilian life:
Two years before
This is the initial research phase of your transition. If you are considering transitioning out of the military, thorough research and planning is key to ensure your transition is as smooth as possible. In fact, the earlier you start planning, the better…
Plan, plan and plan some more 
The key to getting the best start to your civilian life is to plan ahead as much as you can, so it's important not to leave anything until the last few months.

Before you even think about making the move back to civilian life, first think about the type of job you want to do and where you want to live – and then you can plan your resettlement period and make enquiries accordingly. 

We'd go as far as saying you should decide what your next move will be two years before your end of service date (yes, really!) so you can prepare properly and make the most of all the schemes and support available to you.
Undertake Transition Individual Planning and Personal Development
Transition Individual Planning and Personal Development is the offer of support, advice and education to help equip you for long-term planning and your eventual transition to civilian life.

Transition IPPD is a personal responsibility that should actually be undertaken throughout your military career, but if you haven't done it thus far, you should start to do so as soon as you begin to think about leaving the army.

A vital preliminary activity to resettlement, it will help prepare you for the challenges you will face on your return to civilian life – and increase your options and opportunities for success on civvy street, too.
Highlight E2H2W opportunities
The army is underpinned by several functional policies to support soldiers that can be categorised as Employment, Education, Housing, Health and Welfare (E2H2W).

As part of your Transition Individual Planning and Personal Development, you will be able to review E2H2W information to highlight potential opportunities available and assist your resettlement decisions.

Your Transition IPPD will signpost you towards relevant local support providers, such as local authorities, housing associations, education establishments and local employers whilst also providing helpful transition advice and guidance, so we would recommend making the most of this support.
Consider a Civilian Work Attachment
Another option available to you is a Civilian Work Attachment (CWA), which involves undertaking unpaid work with an organisation in order to gain insight into an industry and try out certain jobs.

A CWA can be undertaken any time during your last two years of service, and is a great investment in your future.

It enables you to gain essential experience, learn new skills and even impress potential employers – and even if you don't end up working for the same employer you undertake your CWA with, you will still have gained some really useful experience to help your job search in the future.
One year before
Now that you have a bit more of an idea about what life after the army will look like for you, it's time to continue your research but with slightly more focus. You should also start to build your network accordingly – and if you aren't online yet, now is the time to sign up to social media...
Make contact with your Service Resettlement Adviser
As we mentioned above, all personnel are entitled to resettlement support, consisting of time, financial support, and training/upskilling, and career advice, and your dedicated Service Resettlement Adviser will be able to advise you what support is available to you. 

The amount of support depends on your length of service and your reasons for discharge.

For example, personnel who have served for years or less are entitled to join the Future Horizons Programme, whilst personnel who have served more than four years are entitled to support from the CTP and access to a range of career preparation and job finding support.
Start building your social profiles
If you haven't used social media whilst in the army, it's important to create social profiles before you leave. Just make sure you translate your military experience into civilian terms so potential employers can see what you might be able to bring to their organisation.

Reach out to your personal and professional contacts, particularly those who have transitioned out of the military themselves, or those who are currently working in industries you are interested in, and search for new connections too which would be useful in the future when it comes to job hunting.
Attend transition fairs
Regional transition fairs are incredibly useful when deciding which location or region to settle in. These events are organised by the Career Transition Partnership, and will promote all the opportunities and benefits of settling in a specific location or area.

So, once you've got an idea of where you would like to settle, attending relevant fairs in the surrounding area is a fantastic way to get more of a feel for the area and ensure you are making the right decision.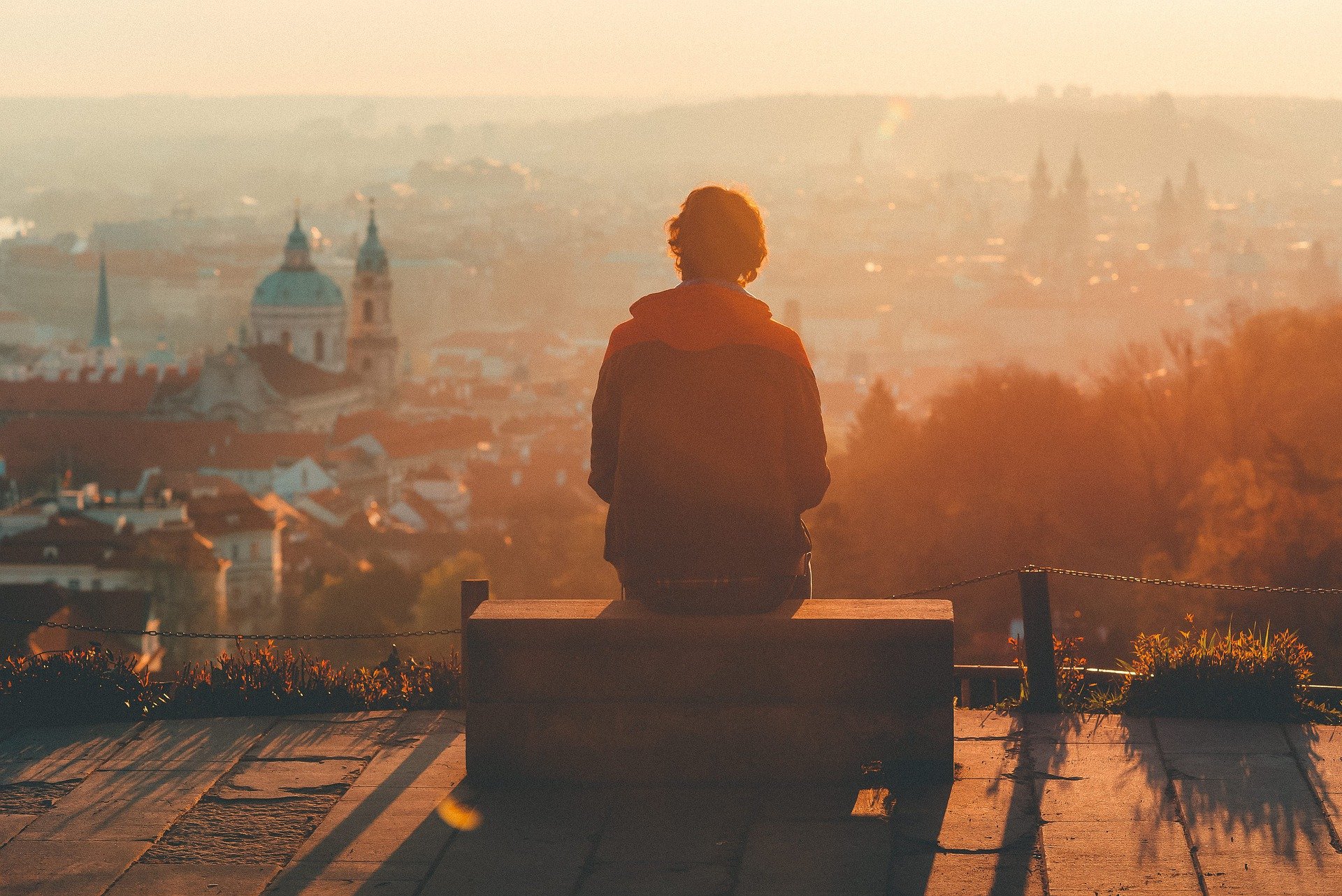 6-12 months before
Now your release date is getting closer, it's time to start accelerating your steps to successful transition. Yep, it's time to create your CV and kick off your job search... 
Build your network
You already created your social profiles a few months ago, and hopefully these have been helpful. However, now you know where you want to settle and the type of job you want to do, it's time to hone your social media usage further.

Start following any other organisations that might have piqued your interest, join relevant groups, start to join in on discussions and share industry articles – anything you can do to get your name out there and show off your years of experience!
Create your CV
Your CV needs to tell your story and sell your experience in a clear, concise way that sets you apart from the competition. Not too much to ask, then! But luckily, that's where we come in.

We're experts in helping our candidates craft the perfect CV and have created plenty of helpful blogs and resources on the subject, from CV do's and don'ts to how to tailor your CV.

Just be sure to avoid any army acronyms or language that civilian employers might not understand.
3-6 months before
With just a few months to go, this is when potential employers should be seriously considering you for career opportunities. It's time to go in all guns blazing – apply for jobs, reach out to the experts and if your interview technique is rusty, start practicing so you are ready to wow...
Don't miss your medical 
One thing you must arrange before you leave is your final medical examination at your unit.

A full medical examination is required before you leave, which should ideally be carried out three months before your final day of service, so be sure to get it in the diary.

In fact, if you don't attend your Release Medical, your termination date might be delayed – so make sure you don't miss it.

And of course, make sure you register with a GP wherever you settle and ensure that they know you are a veteran.
Start applying for jobs
With everything else sorted, if you haven't done so already, it's time to start applying for jobs.

Luckily, your time in the military will have equipped you with a number of transferable skills that can be beneficial to pretty much any type of industry imaginable. In fact, your experience could even give you an advantage over other candidates. 

Contract roles abroad are another option that could open up a number of exciting opportunities and allow you to climb the career ladder fast.

The working environments are very similar, and often the skills that you have gained in the military transfer seamlessly to contract work, and you'll also meet like-minded people and possibly even be posted to familiar destinations.

Don't miss our blog on how to discover if contracting overseas is right for you.
Approach recruitment consultants
Now is also a good time to sign up to a specialist recruitment consultancy.

Not only will they get to know you and your unique set of skills, but they will also provide bespoke career advice and help you navigate life on civvy street.

What's more, you may also get to hear about the latest jobs before they are advertised online, giving you a head start over other candidates. 

At M&E Global, we are experts in helping ex-military find civilian roles, and we are also proud to have signed the Armed Forces Covenant, highlighting our dedication to veteran support. 

We also have a close relationship with the Career Transition Partnership and the British Forces Resettlement Services, so, our team is perfectly placed to help you find your dream job.
Brush up on your interview technique 
You know what they say: practice makes perfect, so be sure to practice your interview skills in advance – you could even rope in a friend or family member to help you set up mock interviews.

When it comes to preparing for real interviews, make sure you research and prepare as much as possible, and you should also brush up on your video interview skills.

Finally, don't miss our top tips on how to keep your nerves under control.
Ensure your JPA record is up to date
It's important to keep your JPA record up to date, especially in your last few months of service.

Information from your JPA record is used for a number of different things in civilian life, including pension payments, the delivery of your Certificate of Service, your Veterans Badge and your P45, and it will also be where all your experience, skills and employment history is held. 

It's much easier to get hold of this information whilst you're still in service, so make sure everything is as up to date as possible before you leave.
Need more support?
With the right preparation, planning and commitment, transitioning out of the military back to civilian life can be both successful and fulfilling. However, if you need additional support, help is at hand.

If you need some additional advice to help with your job search, our team will be more than happy to help. So, contact us today to find out more.