We've already talked about how transitioning from the army back to civilian life is a huge change.
From making the most of your resettlement period and deciding what type of job you want to do to whether your skills are transferable, there's lots to think about when it comes to leaving the forces and it can be tricky knowing where to start.

So, with that in mind, we've put together this helpful 10-step guide to help you prepare for life back on civvy street and make your transition as smooth as possible!
10 steps to a smooth transition out of the forces:
Step 1: Prepare
The key to getting the best start to your civilian life is to plan as much as you can. When it comes to leaving the forces, the earlier you start preparing, the better – so it's really important not to leave everything until the last few months.

Before you even think about making the move back to civilian life, first think about the type of job you want to do and where you want to live – and then target your resettlement period and make enquiries accordingly. 

We'd go as far as saying you should decide what your next move will be two years before your end of service date (yes, really!) so you can prepare properly and make the most of all the schemes and support available to you.
Step 2: Get your JPA up to date
It's important that you get your JPA record up to date, especially in the months leading up to your end of service.

For starters, information from your JPA record is used for a number of things on civvy street, such as pension payments, your P45, and your Certificate of Service.

It will also be where all your experience, skills, and employment history are held – which is all information you will need to have available to you when you leave the army. 

Trust us – it's much easier to get hold of this information whilst you're still in service, so make sure everything is as up to date as possible before you leave.
Step 3: Make the most of the support on offer
Whether it's career advice, training, or even financial support, all military personnel are entitled to a certain amount of resettlement support depending on their length of service and/or reasons for discharge.

Resettlement support is designed to help you gain a route into sustainable employment, so be sure to check out the different tiers of support available.

You should also make the most of your Transition Individual Planning and Personal Development, which offers advice and education to help you prepare for life on civvy street, whilst additional support is also available via the Career Transition Partnership (CTP) and the British Forces Resettlement Service.

In fact, when you register with the CTP, you can take part in skills workshops, vocational training, and individual career advice – so it's definitely worth signing up!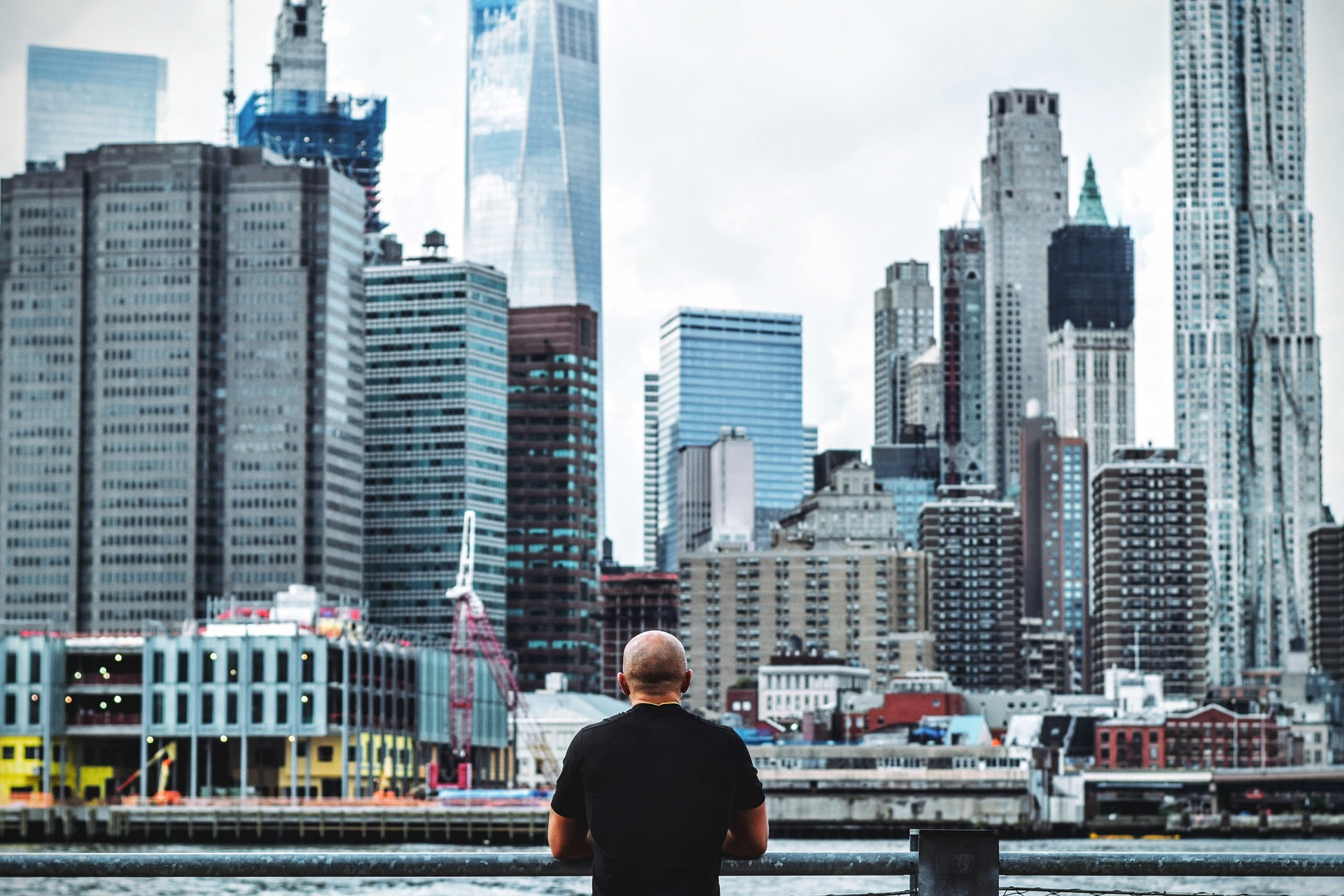 Step 4: Get online
Chances are that whilst you were in the forces, you kept a pretty low profile on social media. But if you don't yet have a LinkedIn profile, now's the time to get online! It's completely free, and means your CV and experience will be viewable by anyone – so it opens up lots of opportunities.

Make sure you translate your military experience into civilian terms so that potential employers can see what you might be able to bring to their organisation, and connect with as many people as possible (the users recommended to you by LinkedIn are especially useful for this).

You can also follow companies you are interested in working for to stay up to date with any job opportunities, and join relevant groups to help you with your job search too.
Step 5: Have an open mind
When it comes to moving back to civilian life, it can be tricky to decide what employment route is best for you – which is why it is important to have an open mind and consider all opportunities.

As well as the specific skills you have picked up in the military, you will also have earned a wealth of transferable skills that can be beneficial to pretty much any type of industry imaginable.

In fact, your experience could even give you an advantage over other candidates – especially if you are interested in roles such as supply and logistics, maintenance and engineering or transportation.

Finally, contract roles abroad are another option that could open up a number of exciting opportunities and allow you to climb the career ladder fast.
Step 6: Network, network, network
Have you ever heard the phrase 'it's not what you know, it's who you know?'. Well, when it comes to preparing to move back to civilian life, the bigger your network, the better.

Start off by speaking to friends who have already left the army or are currently going through the process for any advice, tips or even contacts, and attend as many recruitment events and job fairs as possible. 

If you have already decided the sector you wish to work in when you leave the forces, make sure you reach out to anyone you know who is already working in the sector.

Don't know anyone currently working in the sector you're interested in? Contact companies to ask for a work placement so you can see if it's right for you (and build up your connections further too!).
Step 7: Boost your skills
Prior to leaving the forces, you should also take advantage of all the different training options available to you.

One fantastic option is a Civilian Work Attachment (CWA), whereby you undertake paid work with a company in order to gain an insight into the role and see if it's right for you. It can be undertaken any time during your last two years of service, and is a great way to gain experience, learn new skills and impress potential employers.

Don't forget about the CTP resettlement training courses too. Finally, you can undertake courses at a local higher education facility as part of your resettlement period as well.
Step 8: Housing and healthcare
If you don't already own your own home and aren't sure of where you will live when you first leave the forces, rest assured that there is plenty of advice and support out there to help you.

The Single Persons Accommodation Centre for the Ex-Services (SPACES) can help you to find accommodation when you leave, whereas organisations such as Haig Housing can also help. 

You should also sort out your healthcare, too. For starters, it's important that your doctor is up to date with your history and any physical and/or emotional difficulties you are currently facing.

What's more, as a veteran, you will also be entitled to some priority treatments, so be sure to find out all you can about armed forces and veterans healthcare and the NHS.
Step 9: Craft your CV
By now, you've most likely got an idea of the type of job you want to do, but before you start applying for roles, you need to make sure your CV is up to date.

Your CV is the first thing a potential employer will see when you apply for a role, so having a well-written, informative CV that highlights your skills and experience is a deal breaker.

If you haven't updated your CV in a long time, this can seem like a mammoth task – so be sure to read our top CV writing tips to point you in the right direction, and don't miss our ultimate list of CV dos and don'ts for more advice.
Step 10: Contact a recruitment agency
Finally, if you need expert help and support as you transition back to civilian life, it's a good idea to sign up to a specialist recruitment consultancy.

Not only will they get to know you and your unique set of skills, but they will also provide bespoke career advice and help you navigate life on civvy street. You'll also get to hear about the latest jobs before they are advertised online, giving you a head start over other candidates. 

At M&E Global, we are experts in helping ex-military find civilian roles, and we are also proud to have signed the Armed Forces Covenant, highlighting our dedication to veteran support. 

We also have a close relationship with the Career Transition Partnership and the British Forces Resettlement Services, so our team is perfectly placed to help you find and apply for your dream job.
Want to find out more?
Contact M&E today for expert advice on your move back to civvy street. With more than 20 years of experience in defence recruitment, there's no one better placed to help you find your dream job after leaving the forces.

Alternatively, for further information, you can also download our FREE guide on transitioning to civilian employment.