Five reasons you should think about living and working in Mannheim
We've spoken a lot recently about the exciting opportunities we have available in Germany.
You see, at M&E Global, we are defence contract employment experts, and have spent years matching skilled contractors to work in their ideal contract roles all over Europe and the Middle East, with the majority of our European opportunities based in Germany.

Our roles in Germany are usually based in Dülmen, Mannheim and Illesheim; so, read on to discover five reasons to live and work in Mannheim, Germany…
About Mannheim
With a population of about 310,000 inhabitants, Mannheim is the second-largest city in the German state of Baden-Württemberg.

The city lies in the Upper Rhine Plain, Germany's warmest region, and is unusual among German cities in that its streets and avenues are laid out in a grid pattern, leading to its nickname "The Square City."

Mannheim is renowned for being a city of invention, making it a really exciting place to live and work; although it might not be the prettiest German city (thanks to being completely destroyed and subsequently rebuilt following WW2), with so much to do and see and the perfect mix of culture and diversity, you'll probably find yourself falling a little bit in love with it for one of the following reasons:
1. It's a centre for innovation and progress
Mannheim is the city that gave us the car, the bicycle, and the tractor – and over 100 years later, it's still an innovation hotspot.

Known as the Manhattan of Germany (yes, really!), Mannheim has a truly innovative spirit and is a centre of economic strength. In fact, according to Forbes magazine, Mannheim is one of the most inventive cities in the world!

So, if you want to live and work in a city that keeps you inspired, look no further than Mannheim.
2. There are tons of exciting opportunities
It makes sense that a city known for its engineering and innovation would have plenty of exciting employment opportunities – and when it comes to defence contract roles, Mannheim doesn't disappoint!

At M&E Global, we are proud to offer a variety of exciting contract roles, and typically recruit for roles in maintenance, supply and transportation functions on a nearby US military base.

We work at the forefront of technology, so you could be working as a recovery mechanic on equipment such as M1 tanks, Bradley Fighting Vehicles, or M109 Howitzers. We also employ electricians, warehouse operatives, gunsmiths, production control clerks, welders, and generator mechanics, as well as lead roles.

You can take a look at the opportunities we are currently working on for yourself here!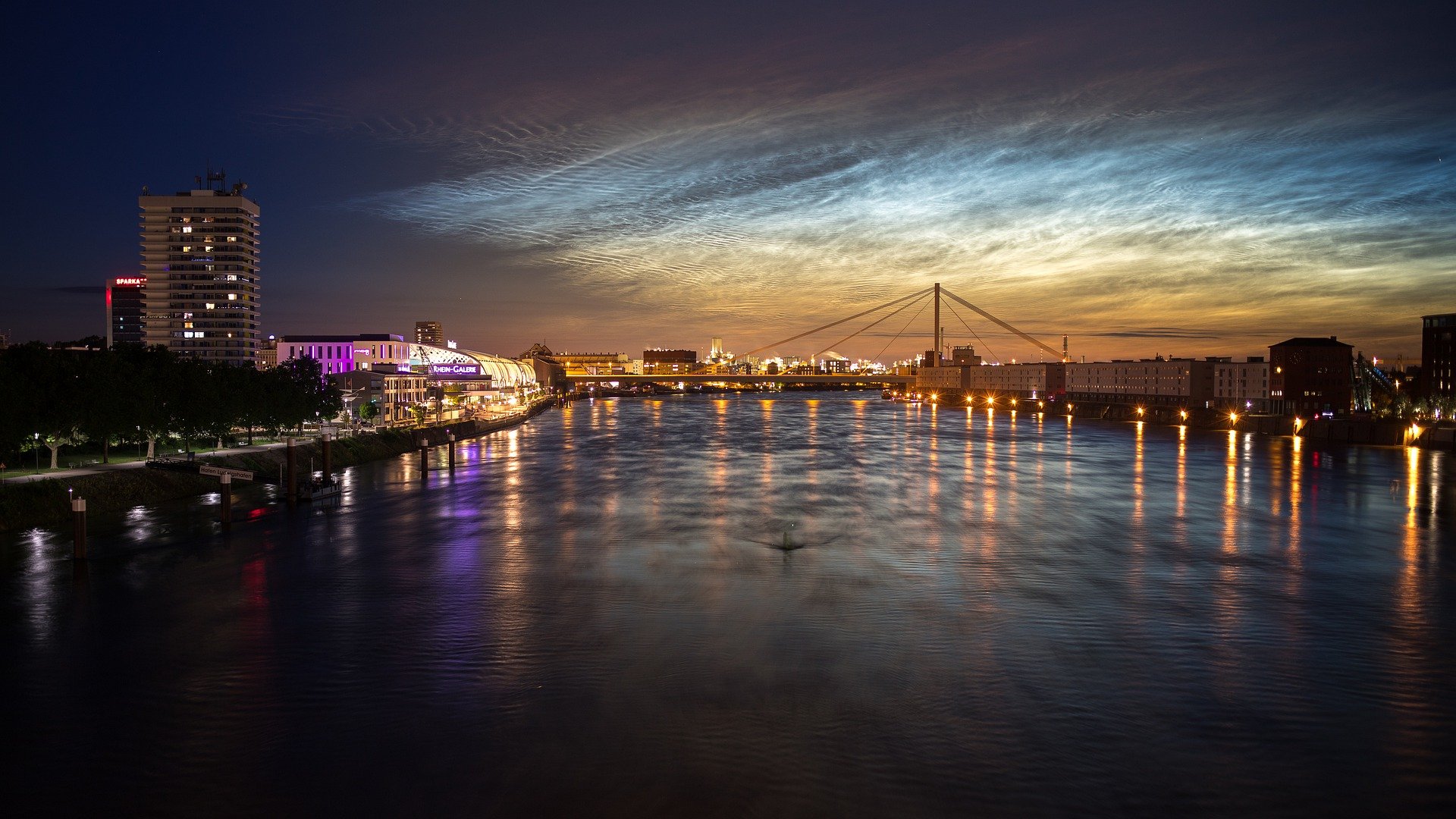 3. There's an excellent infrastructure
Mannheim's excellent infrastructure is one of the most crucial factors to its success.

The tram-system connects to the wider Rhein-Neckar regional network, with 636 additional cities and three federal states, whilst the main train station is one of the most important German ICE intersection points.

The autobahns also link it directly to Frankfurt, Saarbrucken, Karlsruhe and Nuremberg. In fact, Frankfurt airport is just 30 minutes away!

So, whether you want to spend your free time exploring the region or are keen to spend your weekends visiting family back home, Mannheim's infrastructure will definitely enable you to do so.
4. It's perfect for expats
Mannheim promotes itself as a vibrant and diverse city; with a population made up of people from over 170 different nations, if you're looking for a lively, multicultural city where you can feel right at home, Mannheim is definitely right for you.

It's unpretentious, authentic, yet still multicultural – and with so many expats living there, especially thanks to the US military base, you'll fit right in. What's more, plenty of them speak English, too!

In fact, if you're leaving the military for civilian life, you'll feel right at home in Mannheim. One of our ex-military contractors even describes Mannheim as a home away from home!
5. There's lots to see and do
With cultural attractions, good food, events, festivals, concerts in the SAP Arena (Mannheim is actually a UNESCO City of Music!), and parties, there's something for everyone in Mannheim.

If you fancy some sightseeing in your free time, Europe's second largest Baroque palace and the Water Tower are two sights not to be missed, whilst there's also a boating lake.

Mannheim has some major sports teams too, including football and ice hockey teams, and the city is also home to the Mannheim Tornados, the oldest baseball club in Germany.

The nightlife is pretty good in Mannheim as well, and if you're partial to a craft beer or two, you'll find lots of bars offering good German beer at a decent price.
Want to find out more?
If you're interested in exploring opportunities to work in Mannheim, Germany with M&E Global, contact one of our team today,

They'll be more than happy to help, advise you on the most suitable role for your skill set, or answer any questions you might have!