5 ways to prepare for a career after the military
Are you thinking of leaving the military? Transitioning back into civilian life after serving in the military is a huge adjustment and it can be hard to know where to start when it comes to careers after the military.
After all, being in the forces isn't just a career, it's a way of life – and after living in the regimented lifestyle of the army, moving back to life on civvy street is a big change.
In fact, your mission to find the right job in the right organisation when you leave the forces will need to be as targeted and well planned as any military operation!
However, the great news is that employers are always searching for quality talent, and many are specifically interested in recruiting ex-military personnel.
So, if you're considering leaving the military and returning to life on civvy street, read on to discover five ways to prepare for the next step in your career.
5 ways to prepare for a career after the military
1. Make the most of the support on offer
Although leaving the military can be daunting, rest assured that there is plenty of support available to help you transition back to civilian life.
In fact, all military personnel are entitled to a certain amount of resettlement support, which includes training, upskilling and career advice, depending on how long they have been in service.
In addition to that, there's also Transition Individual Planning and Personal Development, which offers advice and education to support your personal development throughout your military career and help you prepare for life on civvy street.
Plus, further support for service leavers is also available via the Career Transition Partnership and the British Forces Resettlement Service.
2. Get your JPA up to date
If you're preparing for life after the military, it's really important that you get your JPA record up to date, especially in the months leading up to your end of service.
For starters, information from your JPA record is used for a number of things on civvy street, such as pension payments, your P45, and your Certificate of Service.
Not only that, but it will also be where all your experience, skills, and employment history are held – information which you will most definitely need to have available to you when you leave the army!
Trust us; it's much easier to get hold of this information whilst you're still in service, so make sure everything is as up to date as possible before you leave.
3. Focus on your skills
When people leave the military, one of the things they are most concerned about is whether or not they have the right skills for civilian life.
However, it's likely that you've picked up plenty of skills during the military that will be easily transferable to life on civvy street.
From organisational skills and problem-solving skills to the ability to lead a team, your military skills will bring plenty of value to civilian jobs. In fact, they might just give you the edge over other candidates!
However, if you do feel that you want to boost your skill set ahead of your transition, there are plenty of options available.
A Civilian Work Attachment (CWA), for example, involves undertaking unpaid work with an organisation so you can learn new skills, gain insight into an industry and try out certain job roles. It can be undertaken any time during your last two years of service and is a great investment in your future.
Alternatively, if you want to expand your skills and qualifications further, there's also the option to take courses at a local higher education facility as part of your Graduated Resettlement Time too.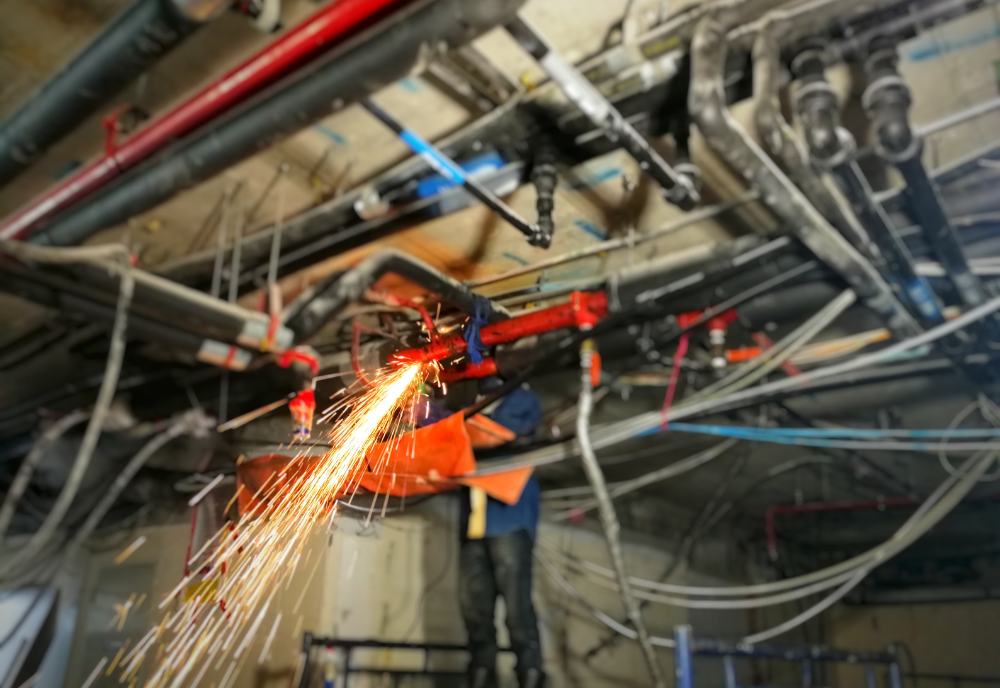 4. Decide what to do
Of course, one of the most important things to do to prepare for your career after the military is to decide what it is you actually want to do.
Choosing a career path is a big decision for anyone and there's a lot to consider. However, you have the advantage of already having tried different types of jobs in the military - so be sure to use these things as a guide.
Did you love the camaraderie and teamwork, or did you prefer working alone? Did you enjoy physical work, or do you prefer working at a desk? Would you like the opportunity to work with your hands? Answering these question is a good place to start when it comes to deciding what to do next!
One potential option to help you transition from life in the forces to a civilian job is undertaking a contract role.
For starters, the working environments are very similar, and often the skills that you have gained in the military transfer seamlessly to contract work – plus, contract work is a great way to ease yourself back into life on civvy street.
At M&E Global, we recruit maintenance and engineering personnel across the land, aviation, and marine sectors, so you're sure to find a role that works for you. In fact, why not have a look at the positions we are currently working on to see if any pique your interest?
5. Get your CV ready
Now that you've figured out what your next steps are going to be, the final task is to get your CV up to date. During your time in the military, you probably won't have updated your CV, but now's the time to do so.
Your CV is the first thing an employee will see when you apply for a role, so it's important that it's well-written, informative, and highlights your skills and experience.
If you haven't updated your CV in a long time, it can seem a bit daunting - but don't worry; at M&E Global, we're experts in the art of CV writing and have years of experience helping ex-military personnel craft their CVs.
Be sure to discover our top CV writing tips to help you out, and don't miss our ultimate list of CV dos and don'ts for more advice.
How M&E Global can help you prepare for life on civvy street
Finally, if you need expert help and support as you transition back to civilian life, it's a good idea to sign up to a specialist recruitment consultancy such as M&E Global.
At M&E Global, we are experts in careers after the military, and we are also proud to have signed the Armed Forces Covenant, highlighting our dedication to veteran support. 
What's more, we also have a close relationship with the Career Transition Partnership and the British Forces Resettlement Services, which means our team is perfectly placed to help you prepare for a career after the military.
So, from interview tips to FAQs, whatever you need for your job search after leaving the military, we've got it covered! What are you waiting for? Contact us today to find out more!