What skills do I need to work in supply and logistics?
Supply and logistics is an exciting industry offering a huge variety of opportunities - whatever your level of experience.
From warehouse workers to managers and supply technicians to forklift operators, there's something for everyone - and because demand for logistics service providers is high, there are a variety of supply and logistics jobs available for skilled workers offering excellent rates of pay.
Supply and logistics jobs are also ideal for those thinking about leaving the army. Many of the skills for logistics and supply chain management roles are similar to those that you've learnt in the army - and you might even find that your military skills give you an advantage over other candidates! 
Essential supply and logistics skills
From working well under pressure to the ability to work as part of a team and from strong leadership skills to problem-solving skills, supply and logistics professionals need to have a strategic and systematic approach to their work - and the great thing is that if you have been in the forces, you will most likely already possess a number of these skills.
During your time in the military, you will have built up a variety of transferable skills such as organisation, time management and logistical skills, making supply and logistics roles a natural progression from military life. 
The Royal Logistics Corps is a good example of the forces' logistics element. The Corps includes drivers, storemen, chefs, movement controllers and postal and courier operators, and all of these jobs involve attention to detail and working with supply chains to ensure that the army is kept on its feet.
So, if you are considering a role in supply and logistics, read on to find out the six key skills for logistics and supply chain management you need to excel in the industry...
Six essential skills you'll need to work in supply and logistics:
1. Communication skills
Supply and logistics is about processes and being logical, but it's also about people. As such, good communication and relationship-building skills are essential.
If you are considering a warehouse role, for example, you will need to be able to interact with co-workers, employers and clients alike, making communication skills a must-have.
During your time in the military, you will have learnt to communicate clearly with everyone around you, regardless of their rank, which means you will likely already possess the exceptional communication skills needed to help you succeed in supply and logistics. 
2. Organisational skills
Organisational skills and attention to detail are integral to both military and supply and logistics roles.
If you have previous military experience, employers will value the high level of organisational skills you will have picked up in the military, whilst the ability to work well under pressure and meet deadlines will also make you a very desirable candidate.
In supply and logistics, you need to be detail-oriented and well organised, regardless of your position in the company.
You will need to adhere to strict timelines and work at a fast pace without compromising safety and quality, and you will also need to successfully manage your responsibilities to ensure that everyone else down the line is able to perform their job efficiently - skills that you will have no doubt picked up during your time in the forces!
3. Problem-solving skills
The ability to make quick decisions based on good judgement and analysis of a situation is really important in the world of supply and logistics.
As such, the problem-solving skills you will have picked up in the military will show potential employers that you are capable of keeping calm under pressure and resolving issues quickly and fairly.
In the military, you need a strategic, systematic and objective approach to decision making - and these problem-solving skills transfer seamlessly to supply and logistics.
As a supply technician or warehouse worker, for example, you must be able to deal with problems and make sound decisions at speed to make sure the chain isn't held up. So, the decision-making skills you have picked up in the forces will be crucial.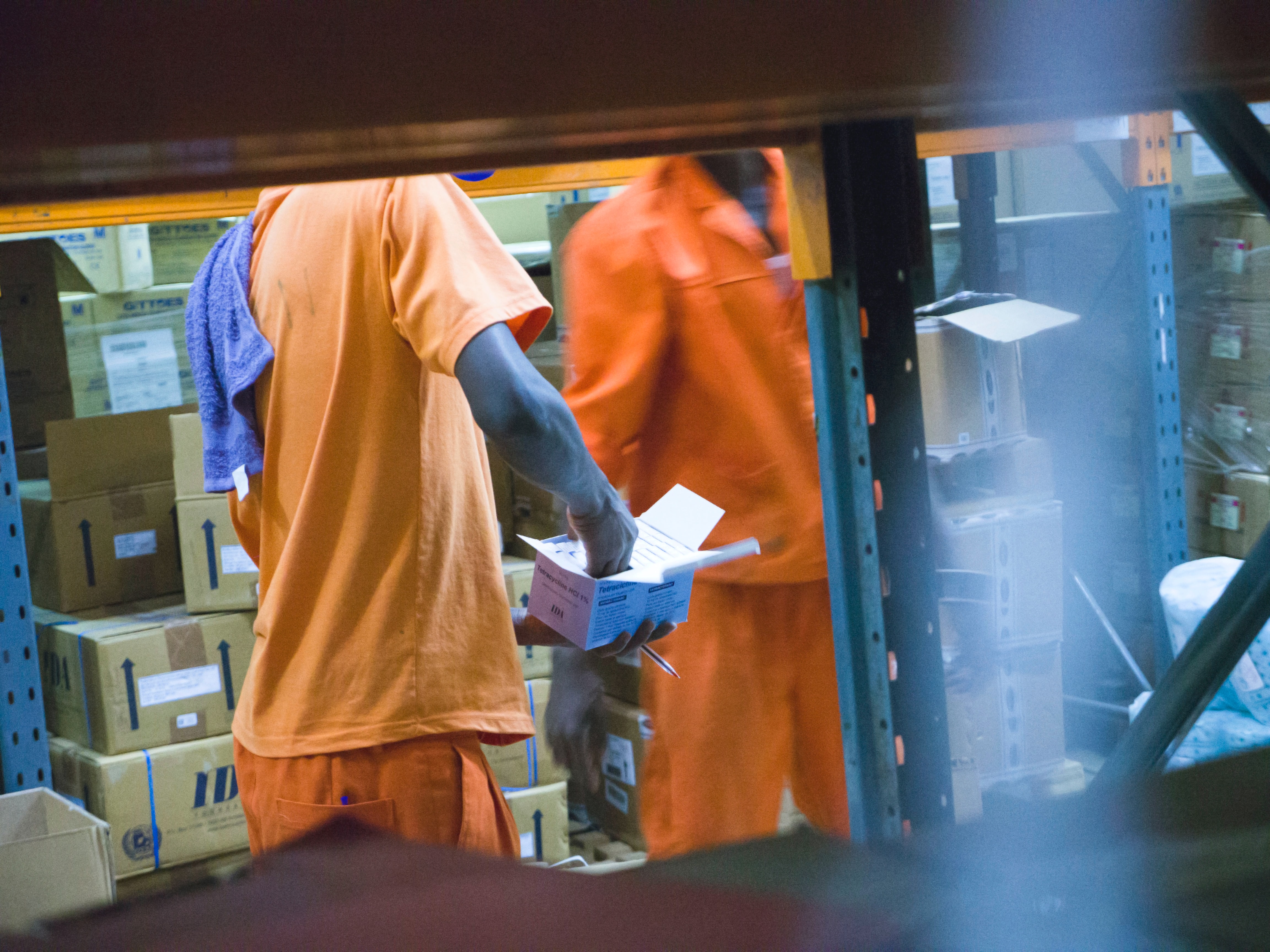 4. Flexibility and adaptability
Heraclitus once said, "the only thing that is constant is change" - and this is definitely true of working in a supply chain!
When working in supply and logistics, the environment can be fast-paced, and problems and last-minute changes are sometimes inevitable, so it's important to be quick on your feet and adapt easily. 
Flexibility is also important, both in terms of having a flexible approach to hours and also the ability to perform a wide range of duties so you can help your team members and ensure you meet deadlines. Which leaves us onto our next point… 
5. Teamwork
Teamwork is another skill that lies at the heart of logistics. Collaboration and communication within your team across various departments ensures that projects are run effectively and efficiently, which means that being able to work as part of a team is essential to working in supply and logistics.
Many of the tasks will require you to work with others, so you need to be able to function as part of a bigger unit.
If you are working in a warehouse, for example, what your team does will have a knock-on effect on other teams in the warehouse; so the teamwork skills you will have picked up in the military will be hugely beneficial.
6. Physical fitness
Finally, if you are considering a supply and logistics role in a warehouse, you need to be physically fit. From lifting, pulling, or standing on your feet for long periods of time, you need to be physically able.
Having a good standard of physical agility is needed for any role within the military and it's a well-known fact that those with a background in infantry will have outstanding levels of fitness.
This will put you in a strong position when applying for warehouse roles as well as forklift operator positions where you would be responsible for loading and unloading heavy materials.
Ready to get started?
At M&E, we are always on the lookout for highly skilled supply and logistics professionals for a number of exciting roles, from warehouse workers and forklift operators to supply technicians.
So, if you're thinking about leaving the military and want to find the right civilian role for you or you have previous experience on civvy street and fancy a change, our expert team will be more than happy to help! 
We have more than 20 years of experience in placing people into supply and logistics contract roles, and what's more, we also support our contractors from start to finish - from initial application right through to the completion of your contract.
So, if you're feeling nervous about leaving the military, our team will be there every step of the way and provide you with expert advice on everything from career progression to skills for logistics and supply chain management.
Want to find out more? Take a look at the supply and logistics roles we are currently working on here (Supply Technician, Stock Clerk, Shipping / Receiving Clerk, PC Clerk, Warehouse Worker and Forklift Operator for example) or download this guide to discover how we can help you transition to civilian employment.