Five ways to shake up your career in 2020
Maybe you feel like you've got everything you can out of your current role? Perhaps you're thinking of leaving the military for a life on civvy street? Or maybe you've got itchy feet, want to travel the world and are dreaming of a career overseas?
Whatever your reasons for wanting to make a change, here are five ways to shake up your career:
Five ways to shake up your career in 2020:
1. Market yourself
The first thing you need to do if you want to get out there and make a change is to market yourself properly by creating an up-to-date CV outlining your most relevant skills and achievements.
If you are coming from a military background, during your time in the military you will have had no need for a CV, as all of your qualifications and experience will have been kept on file with the JPA. And if you do have a CV, it's possible that it hasn't been updated for some time.
So, first things first, make sure you include all new qualifications and outline any experience you have working on advanced equipment. A CV is the first thing potential employers will see - and first impressions count, so make sure you sell yourself!
If you're struggling to put a CV together, you could ask friends to help and provide feedback, and make sure you read our download on how to sell yourself to potential employers for more tips as well.
2. Learn new skills
Another way to shake up your career is to develop your skills. The more skills you have, the more desirable you will be to potential employers - so if you're serious about shaking things up and making a change, boosting your skillset is a good place to start.
One way to do this is to take additional courses to build on your experience, and if you are already in the process of leaving the military, you could even take courses at a local college.
Alternatively, why not consider an apprenticeship to build up new skills and on-the-job experience? Organisations such as Civilian Work Attachments can also be a great way to gain experience and grow your skills, whilst another way to develop your skills is by undertaking contract work where you will have the chance to work on a variety of different equipment.
What's more, if you do decide to shake up your career and leave the military, contracting roles can be a great way to transition from military to civilian life.
3. Climb the career ladder
If you're feeling frustrated in your current role and are hungry for change, it might be time for new experiences or the chance to take on more responsibility - and a contract role could be ideal for this.
Because roles are usually offered for a fixed period of time, you'll have the option to change jobs at the end of each contract, which means you can set yourself goals and strategically climb the career ladder and get to where you want to be.
In contracting roles, you'll also have the chance to develop specific skills with each role, which means you could have the opportunity to work on a variety of different equipment and cutting-edge technology, enabling you to expand your experience more than in a long-term or permanent role.
So if you're ready to shake things up, hungry to progress and fancy working on a range of different machinery, contracting could be a great way to get things moving!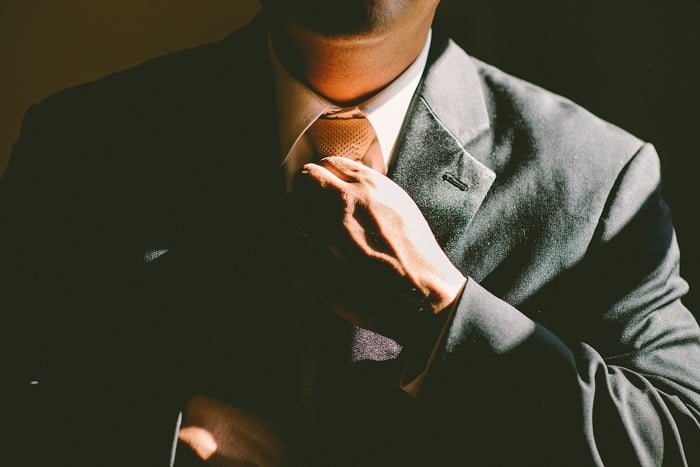 4. Travel the world
If you find yourself longing to see more of the world and are interested in pursuing a career overseas, contract work is a fantastic option.
Contracting overseas gives you an unique opportunity to visit different countries, explore different cultures and meet new people, whilst all the while enhancing your CV at the same time!
At M&E, we have contracts in a number of different countries, from Germany to Afghanistan, which means our candidates have the chance to experience different working environments all over the world.
We also offer more long-term roles, so if you have well and truly caught the travel bug and want to continue living abroad, we can help you settle into life overseas with our range of contract jobs abroad.
5. Register with a specialist recruitment consultancy
Last but not least, if you want to shake up your career but still aren't quite sure what is the best route to take, it makes sense to sign up with a specialist recruitment consultancy. Even if you're not quite ready to make the jump, it's always worth finding out what's out there and where you fit into the marketplace.
And when you are ready to make a move, a specialist recruitment consultancy will help you every step of the way, whether you need assistance in writing your CV or want help preparing for interviews. If you're considering a career overseas, they should also be able to help with your visa application!
It's a tough market out there, and specialist recruiters will have established relationships with employers, as well as a list of roles they are currently working on.
What's more, because specialist recruiters really take the time to get to know you and what your personal goals are, they will be able to match you to the most relevant jobs that are suitable to your skills and qualifications. Find out more here about the benefits of registering with a specialist recruitment consultancy.
Ready to shake things up?
If you are interested in making a change in your professional life and ready to reach your goals, take a look at the jobs we are currently working on. At M&E, we pride ourselves on matching the right candidates with the right jobs, so if you're not sure about what your next move should be, leave it to the experts! Contact our team today to find out more.