An Interview with a Heavy Vehicle Mechanic Recruiter
If you're looking for a new challenge and are thinking about leaving the military and becoming a HGV mechanic, our expert team will be happy to help.
With more than 20 years of experience in placing ex-military personnel into contracting roles, M&E Global are experts in defence recruitment, so you'll be in safe hands with our capable team. With that in mind, if you're interested in exploring overseas contracting opportunities with M&E, in this blog, we introduce you to one of our dedicated recruitment experts, Kayleigh Tipper.

Meet Kayleigh
Kayleigh has been with M&E for two years now and has been specialising in mechanics for most of that time. Thanks to her superb organisational skills, Kayleigh ably looks after over 200 contractors - and her ability to work quickly to make sure everyone gets the information they need, combined with her friendly, approachable nature, means she's perfectly suited as a heavy vehicle mechanic recruiter at M&E. Here, she shares how contracting work can help to benefit heavy vehicle mechanics' careers.
How does contact work benefit the career of a heavy vehicle mechanic?
I would say that the most important benefit is that contract work helps people to develop skills and knowledge on a range of vehicles. The contracts we have to offer at M&E mean people have the chance to work worldwide, which is an opportunity they might not otherwise get. Mechanics in particular have the chance to work with different equipment from across the globe - and this opportunity to explore new equipment, grow their knowledge and meet new people is unrivalled when it comes to career development.
How do heavy vehicle mechanics go about continuing to develop their professional skills and knowledge while doing contract work?
Definitely one of the most important ways that a HGV mechanic can develop their professional skills and knowledge is by learning about and working on new equipment that would probably not be accessible any other way. British mechanics are often limited to working on British equipment, whereas those that work in contracting roles overseas can expand their knowledge and experience. With the contracts we have available at M&E, for example, people can work with US equipment and even have the chance to work with tracked vehicles such as tanks without having to join the army.
What kind of vehicles can people expect to work on? Is there scope to move between different kinds of military equipment?
Our roles range from working with light wheeled vehicles to heavy vehicles and track vehicles, and there is also the opportunity to work on a wide range of other support equipment including generators, compressors, excavators and more. Those with an army background who have experience working on Challenger 2 and Warrior tanks are often really excited about having the chance to work on US equivalents such as the Bradley Fighting Vehicle or the M1 tank. The great thing about the roles we work on at M&E is that there is truly something for everyone, whether you have a military background and have already worked on tracked vehicles or have mechanical experience working on vans or HGVs.
How much support can people expect from their recruiter? For example, do you offer assistance with working visas or accommodation?
When it comes to contracts in Germany, because we are recruiting from the UK we don't need to apply for visas, however, our specialist admin team are on hand to help our contractors apply for and obtain all of the necessary documents that they require. All you have to do is fill out a registration pack, and we will apply for everything on your behalf. We also have a team in Germany that can help our contractors source accommodation. If we are recruiting for contract roles in the Middle East where people do need a visa, again, our specialist team will apply for the visa and book flights on their behalf - so there is plenty of support available!
What do the first few weeks in a contract role typically look like?
The first week or two mainly consists of inductions, training, meeting new people and getting to know your surroundings. If someone is contracting in Germany, they will typically arrive on a Friday ready to start work on the Monday, so they can get settled and get to know the area, whereas those heading out to the Middle East will need to spend five to seven days completing a medical in Dubai before flying on to their final destination.
What advice would you give to someone who thinks they might not have enough experience to work in a contract role?
For anyone worried about applying, or for those who think that they don't meet a certain criteria, I would say apply anyway! Just because we are often recruiting for US defence clients, it doesn't mean that you need to have a military background to be successful. We also have contracts in a number of different roles for people with different skills, and offer inductions and training too - so just got for it! Even if you don't fully qualify for the position that you first apply for, we will most likely be able to find an alternative for you.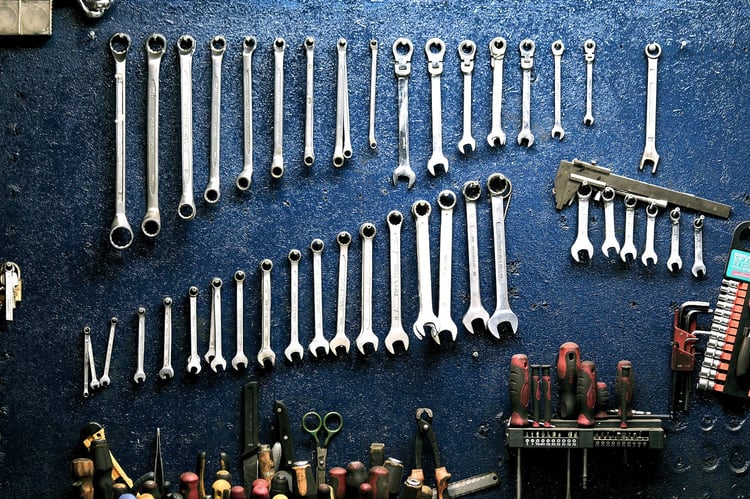 What kind of locations can people expect to work in during a heavy vehicle mechanic contract?
At the moment, we have multiple bases across Germany recruiting for various US defence clients. These contracts typically offer long-term work. However, we do often have opportunities in the Middle East in locations such as Kuwait or Afghanistan and sometimes these are short-term contracts and are perfect for those looking for short-term work overseas
What are the benefits of working abroad in a mechanic role? How much scope is there to travel?
During some contracts we are required to fulfil temporary missions which means there are chances for mechanics to work in different locations to the one they started in. Again, the benefits of this include working with and meeting new people, having the chance to travel and explore, and also the chance to work with new equipment.
What are the benefits of using a recruiter rather than looking for a job via job boards or sending CVs out to companies?
I would say it's more beneficial to use a specialist recruiter such as M&E because of our level of understanding of the role and the locations you would be working in. We understand the job role, the daily duties you will be asked to undertake and the ins and outs of the entire contract, and as such, we will make sure you know exactly what to expect from your contract role. Not only that, but we are also just a phone call or email away, so if you have any questions or need help with anything, a specialist recruiter will be there throughout the whole process to support you.
People like to be prepared for interviews: what kind of questions can they expect to be asked?
Typically, when we interview people for HGV mechanic roles, we will begin by asking about their background and any other previous experience so we can get to know the candidate and their skills. We will then ask them about what type of roles they are looking for, whether they want short-term work, are looking for overseas positions, or if they want to stay close to home, so we can match them to the right role. One thing I will say is that interviews at M&E are typically quite informal - so relax! We want to find out about our contractors' likes and dislikes, as well as what their goals are so we can build a relationship with them. The more we know, the better we can match you to the perfect position!
Finally, do you have any top tips for people thinking about applying for a contracting role?
I would say don't hold back - just go for it and really sell yourself! Finally, remember, we're here to help - so if you have any questions about a particular role or if you are interested in working on a specific piece of equipment, just ask us. That's what we're here for after all!
Want to find out more?
From Afghanistan to Germany, at M&E, we have contracts in a number of different countries and offer a range of heavy vehicle mechanic contract jobs. What's more, we also guide people through the entire recruitment process, right from your initial application through to your last day on the job. So, if you want to find out more about our current vacancies, don't hesitate to contact a member of our dedicated team today.