Four reasons you didn't get the job – and what to do next
The interview went well, and you were expecting to be offered a job – but for some reason, an offer doesn't materialise.
You might wonder where you went wrong and what you can do to prevent it from happening in the future.
However, it's important to remember that not every job is the right one for you, and job seeking is rarely as simple as interviewing for one job and receiving an offer.
So, if you didn't get the job, here are four reasons why – and job hunting support on how to take the feedback and turn it into something positive.
Here are four reasons you didn't get the job:
R
eason 1: you neglected your body language
During your interview, your recruiter will be looking closely at your body language, the way you speak, and the way you present yourself. Employers also want someone who is enthusiastic and keen – so you need to show that you're interested and engaged through eye contact.
Additionally, you also need to be careful that your body language is mirroring what you're saying. For example, if you say you have management skills but don't carry yourself like a leader, it's hard to trust that assertion. And likewise, if you say "I'm open to new ideas" but then sit with your arms and legs crossed, it's questionable.
The details make the difference and it's important to walk the walk as well as talk the talk, especially when interviewing for contract roles. So be sure to keep a close eye on your body language – even if your interview is via video call!
Reason 2: you lacked confidence
You've got the skills, the experience and the knowledge and you are sure you could easily do the job – so what went wrong? Well, sometimes, despite your qualifications and skill set, your nerves might get the best of you and you might not come across as confident and believable. 
To convince your recruiter that you are right for the role, you need to prove how capable you are. For example, in defence roles, you need to be comfortable acting quickly and making decisions on your feet, so it's important that this comes across during your interview.
The ideal candidate will be able to provide examples for their skills and show a high level of confidence in their abilities, whereas someone with self-doubt will signal a big red flag. After all, if you appear unconfident or unsure in yourself, they might question your ability to be able to perform.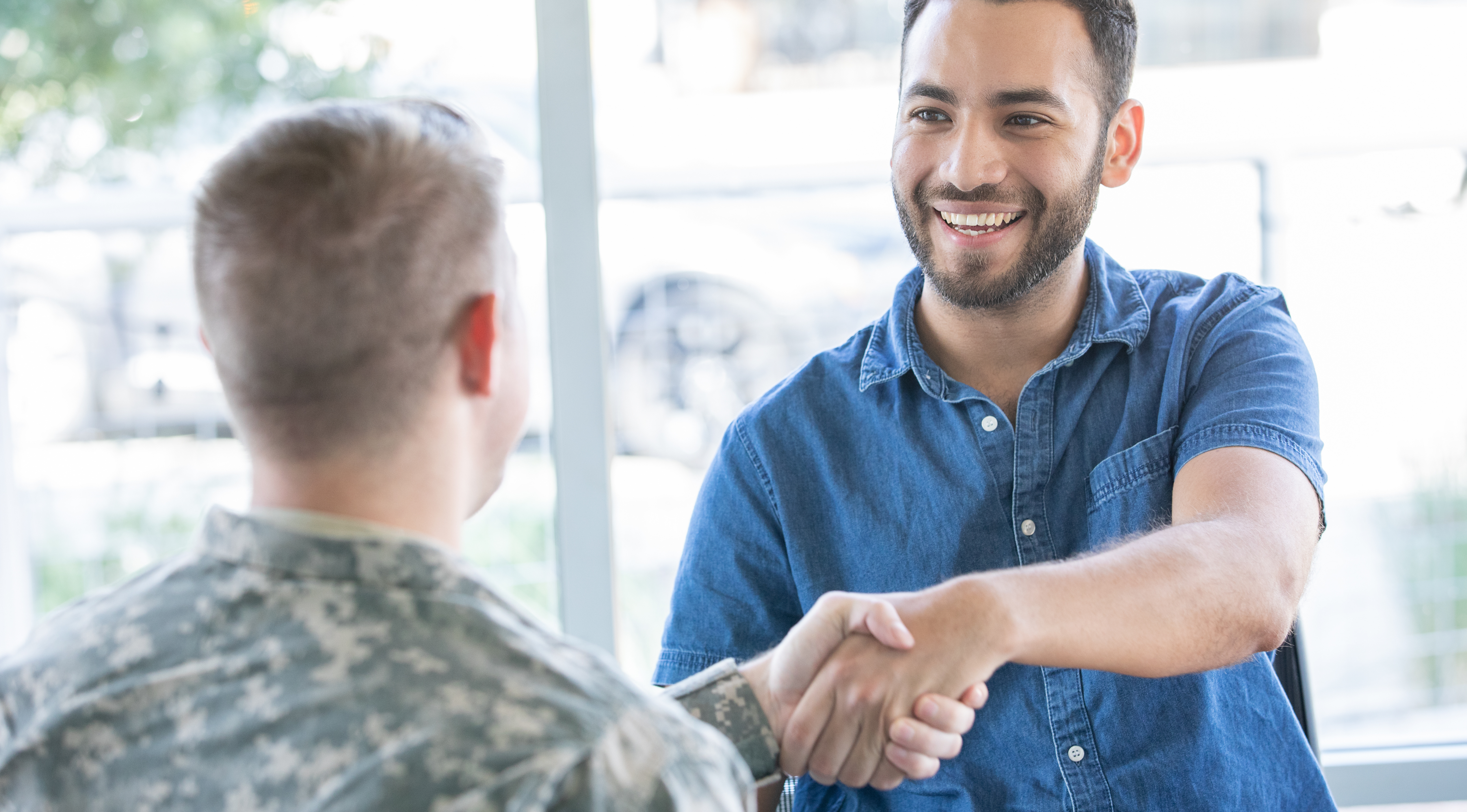 Reason 3: you didn't prepare
Whatever type of job you are looking for, when it comes to a job interview, preparation is key – and if you didn't do enough preparation prior to your interview, it probably had a negative impact on your performance.
Whether you didn't study the role enough to showcase your relevant skills, didn't show that you had any knowledge on the company or due to a lack of forward planning you arrived at the interview late, there are lots of things that can suggest you are unprepared and might be winging it. 
What's more, a lack of preparation is also a direct reflection in your work ethic. It's important to not be let down by laziness – so make sure you do your research and ensure you're ready to wow.
In case you're asked to talk about specific scenarios in which you had a positive impact, it's a great idea to have several strong examples at the forefront of your mind.
Interviewing for an aviation engineer role? Make sure you have an example of a time you successfully repaired an aircraft. Likewise, if you're interviewing for an HGV mechanic position, be sure to have examples of the vehicles you have previously worked on.
Reason 4: there wasn't any chemistry
Let's face it – you can't get along with everyone in life, and although you and your potential employer seemed like the perfect match on paper, in reality, you might just not have clicked. It could be due to a different work ethic, the wrong culture fit or just that there was no spark in the interview.
These things happen – and you shouldn't take it personally. After all, you wouldn't want to be stuck in a job where the culture was wrong for you, so it might be best to look at this kind of rejection as a blessing in disguise.
What to do next
Although rejection can be difficult, it's a natural part of the job-hunting process. So, if you receive a rejection, it's important to learn from your experience in order to better prepare yourself for the future. Here's how:
1. Ask why
Feedback is a crucial part of job seeking. It can allow you to find out where you went wrong, what you could have done better, and it will help you improve these things for your next job interview.
Of course, we don't want to hear negative feedback, but it's better to have an understanding rather than just move on without knowing.
Sometimes it's just the small things that can set you apart from another candidate, so if you get the chance, always ask for feedback!
2. Still say thank you
Whether you have been offered the role or not, it's still always important to say thank you for the opportunity.
This can be either over the phone when they call you with the news or via email. Remember – although you might not have been right for this particular role, others might come up that you are more suited to, and a thank you note is a great way to set you up for opportunities in the future.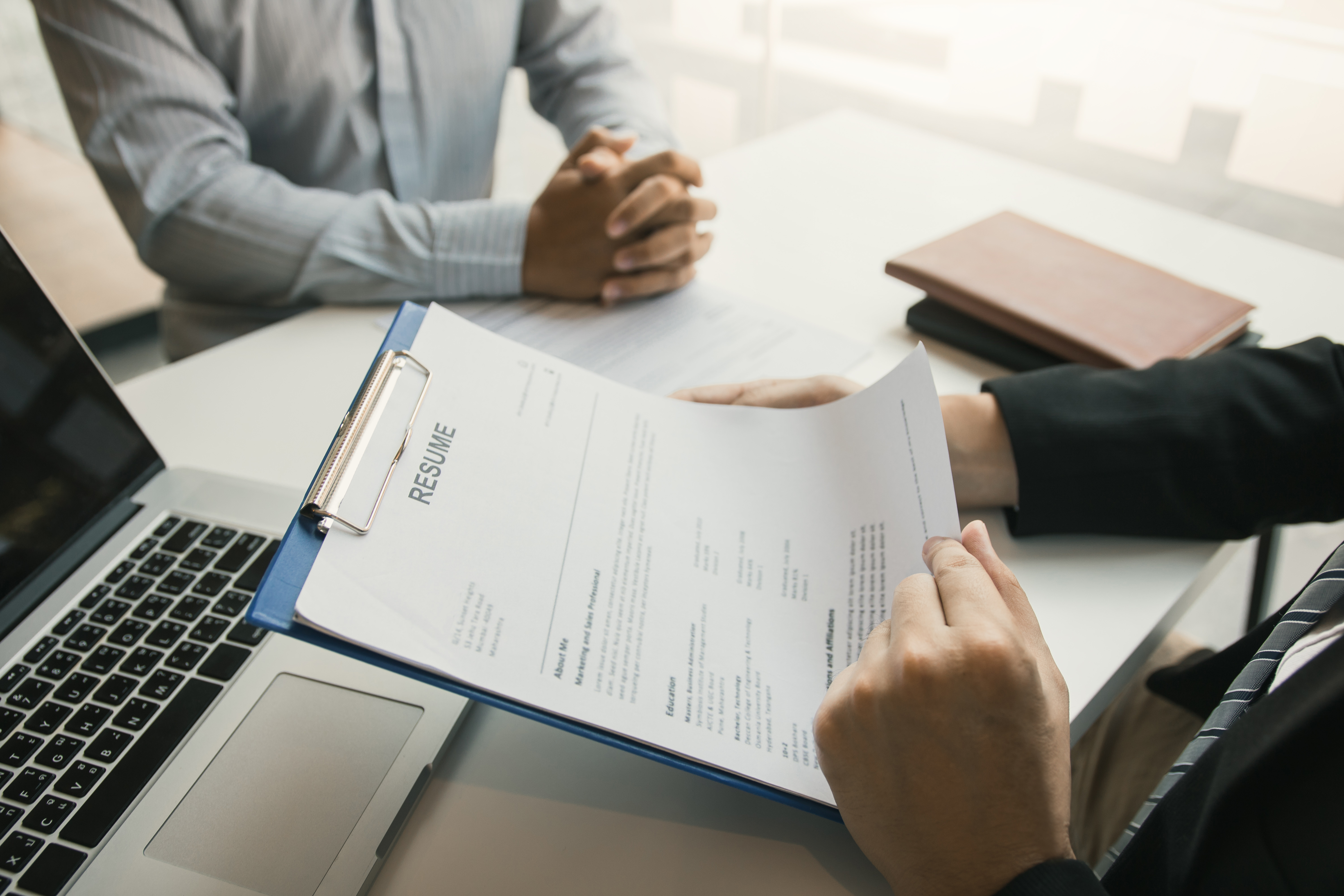 3. Take a look at your CV
In some cases, you might not have got as far as being invited to an interview. In this situation, rather than asking for feedback, you should instead look over your CV to see what you can improve.
Did you tailor your CV to the job? If you were applying for a marine role, for example, did you use the right industry keywords? Or if you were answering an ad for an aircraft engineer, did you highlight any specific engineering experience?
If not, try to do so next time to show you have done your research and that you are right for the job, and make sure you double check your spelling and grammar too.
If you are applying for a role where attention to detail is necessary, a sloppy CV isn't going to do you any favours. Don't miss this blog for more top CV tips.
4. Sign up to a specialist recruiter
Of course, one of the best ways to move on from rejection is to work with a specialist recruiter to help you land your dream role. An expert recruiter can provide expert job hunting support to take the pressure out of your job search.
Not only will they get to know you, your skillset and your goals to make sure they understand the role you are looking for, but with such a deep knowledge of the industry, they will be able to provide expert career advice and interview tips.
How M&E can help
At M&E Global, we have over 20 years of experience in defence contract recruitment, and there is nothing our expert team doesn't know about matching skilled candidates with their ideal roles.
From CV and interview tips to bespoke career advice, we're here to help and provide job hunting support – so contact us today to find out more!