10 point checklist for finding your next aviation role
If you're ready for your next career move in the aviation industry, but don't know where to start, you're not alone.
From writing your CV to attending interviews and just finding aviation jobs to apply for, your job hunt can feel like a series of daunting tasks. So, here's our 10-point checklist to help you find your next aviation role:
1. Start planning early
You may or may not have a clear idea of your future career path. Whatever your situation, it's important to start conducting some initial research as early as possible.
This includes internet research on different aviation jobs and companies. For example, organisations can have different policies, specialisms, benefits and cultures.
You may also find specific roles are associated with a certain geographic location or only available at certain companies.



2. Start to ask around, discretely
While the internet is an excellent place to start your research, try to have a quiet word with anyone in your network who's working in a role or at a company you like.
You could further expand your network by attending conferences and careers events, or get in touch with some specialist aviation recruiters.
You should also get in touch with specialist aviation recruiters and build a relationship with them so that you get to know one another and to ensure the recruiter fully understands your career aspirations.
It's really worth putting time into this now, as a good recruiter can assist you with your career path for years to come.
When looking for a recruiter, try to find out more about the recruitment company as well as the recruiter's own career path – find out if they are new to recruitment and how long they worked in your sector, for example.
3. Identify your skills and experience
Take an objective look at your career. Start to pull out any key skills and experience that will be attractive to potential employers.
Also, if you have any examples of projects where you learnt something new or realised major success, make a note of these. They could be very useful during the application process.
Again, a little research could go a long way. Try to identify any skills gaps in the industry and see if you have any experience that could help you stand out from the crowd for specific aviation jobs.

4. Form an exit strategy
If you're leaving the military, you need to prepare for the subsequent changes in your finances. Taxable income, the cost of living and also making sure you fully utilize any veteran benefits are all areas you need to understand and prepare for.
In other words, make sure you put enough money aside to survive on civvy street.
Unlike the military, you're on your own when you start to conduct your job hunt in the civilian world. So, make sure you find employers, agencies and recruiters to make this transition easier by actively helping you along the way.

5. Apply for training
During these early research stages, you may realise that you need to complete additional training to carry out your desired role or change to a new career path.
It's a good idea to get this training and the subsequent certification under your belt before you start the application process.
For example, the Aviation Academy at Craven College offers a wide range of qualifications for different roles, including pilots, air traffic controllers, dispatchers, cabin crew, ground crew and airline agents.
The UK Civil Aviation Authority also offers a range of training programmes and courses.
Some aviation jobs may offer training, so make sure you check before you fork out for a course. Also, bear in mind some aviation roles (including contract work for the defence sector) will recognise your military qualifications and experience.

6. Draft your CV
You should tailor your CV to every role you apply for. However, it's a useful exercise to come up with a copy that lists all your skills and experience in the aviation industry. You can then tweak it as you apply for different aviation jobs.
It doesn't need to be perfect, but this initial draft will help recruiters understand your capabilities and help you build a record of your achievements. A good recruiter will then help you to improve on your CV as you start your job hunt.

7. Get a LinkedIn profile
LinkedIn is a useful online space where recruiters and organisations hunt for potential candidates. Create an account, if you don't already have one, and make sure it's up to date with your most relevant skills and experience.
Setting up an account is simple - and there is plenty of advice on how to improve your profile and get noticed in the online space. For example, make sure you use a professional photo, make your headline stand out and fill out the "summary" field with a handful of your biggest achievements.

8. Start your search
Start browsing the online job boards for your desired role. If you can't find a role that fits, you may want to consider working abroad.
Alternatively, a specialist aviation recruiter will have access to a wealth of contacts and potential roles. So, try reaching out to see if they have anything that could fit the bill.
Specialist aviation recruiters will also have in-depth knowledge of the industry and may be able to help you expand your search and improve your chances of landing your dream job.
9. Prep for an interview
You don't need to wait for an interview invitation to start preparing for this part of the application process.
You may want to start preparing your responses to stock interview questions. Also, come up with a handful of questions to ask your interviewer to ensure you look engaged and interested in the role.
For example, you may be asked about key trends and events in the aviation industry. You're also likely to be asked to give examples of times when you've had to apply analytical thinking or perform under pressure.
Make sure you have a few key examples of work experiences that demonstrate your skill set.
If you are working with a recruiter, they should be able to help you prepare because they should know what their client is looking for and have feedback from other interviewees.
10. Ask for feedback
It's unlikely you'll get the first job you apply for, although in contract work there is every possibility this will happen. If your application is unsuccessful, make sure you ask for feedback and use this constructive criticism to improve your next attempt.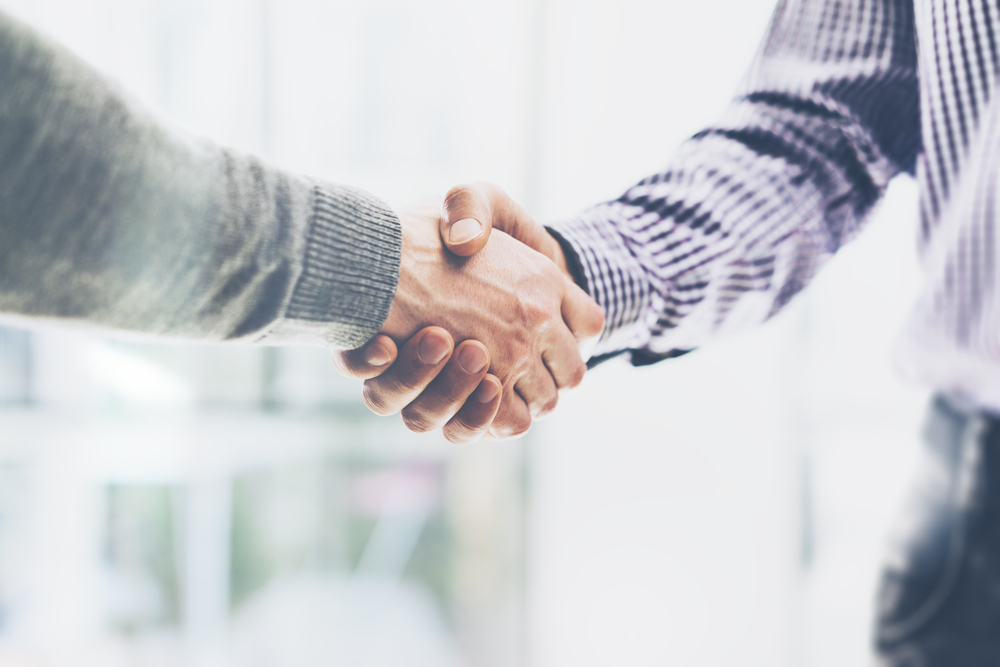 In conclusion...
A recent government report describes the aviation sector as a "growing, improving and integrated market". The aviation industry supports 65.5 million jobs around the world. The UK is a major player in this industry, with the third largest aviation network in the world.
If you know where to look, there are plenty of interesting and diverse aviation jobs available. If you'd like to find out more about your next role in this burgeoning industry, M&E Global Resources is here to help. Contact one of our expert team today to find out more and start your next career move.