Want to become a marine engineer? Here's what you need to do.
Did you know that 90% of the world's trade is carried by ship?
With 70% of the earth's surface covered by oceans, it's no wonder that the marine industry is such a vital part of the global economy. As such, the marine industry is an exciting and rewarding career path with unbeatable opportunities for progression.
So, if you're interested in becoming a marine engineer and want to find out about marine engineering career options, here's what you need to know!
What does a marine engineer do?
Marine engineers design, build, test and repair boats, ships, offshore platforms and drilling equipment.

There are several mechanical systems involved in the operations of any vessel, from propulsion mechanics and fuel systems to power generation systems and lighting, and as a marine engineer, you will use various engineering disciplines to develop, improve or maintain these systems.

Depending on the industry you work in, your day-to-day duties could include shipbuilding and repair, designing building and operating offshore gas and oil platforms, making sure engines and systems work safety or marine surveying.

It's an exciting and rewarding career where every day is different – so if you'd like to find out more about how to become a marine engineer, make sure you read on!
What to do if you want to become a marine engineer:
Skills needed
Thanks to the fast-paced nature of marine engineering, working in the marine industry means that you will constantly be developing specific industry skills by working at the forefront of marine technology.

However, in order to become a marine engineer and broaden your scope for marine engineering career options as widely as possible, there are a number of more general skills that it's important to have in the first place. 

For starters, you'll need to have knowledge of engineering science and technology as well as a knowledge of physics, but in addition, you will also need to have excellent interpersonal and verbal communication skills because teamwork is essential in the marine industry.

It's also important to be able to work to tight deadlines, whilst problem-solving skills and great attention to detail are also essential so that you can easily get to the root of problems and explore possible solutions.

Finally, enthusiasm at the chance to work with all kinds of systems and equipment is really important as well.
Qualifications
Becoming a marine engineer takes time and in order to embark on your journey, there are certain qualifications you need in order to get started.

You should first aim to get the necessary school qualifications that can help you get on an apprenticeship or degree course, depending on what route you decide is best for you.

This usually means at least five GCSEs or the equivalent, including a maths and science subject, at grades A*-C, so that you can work towards a Level 3 diploma. Once you have achieved your Level 3, you can then choose to further your qualifications through university, college or an apprenticeship.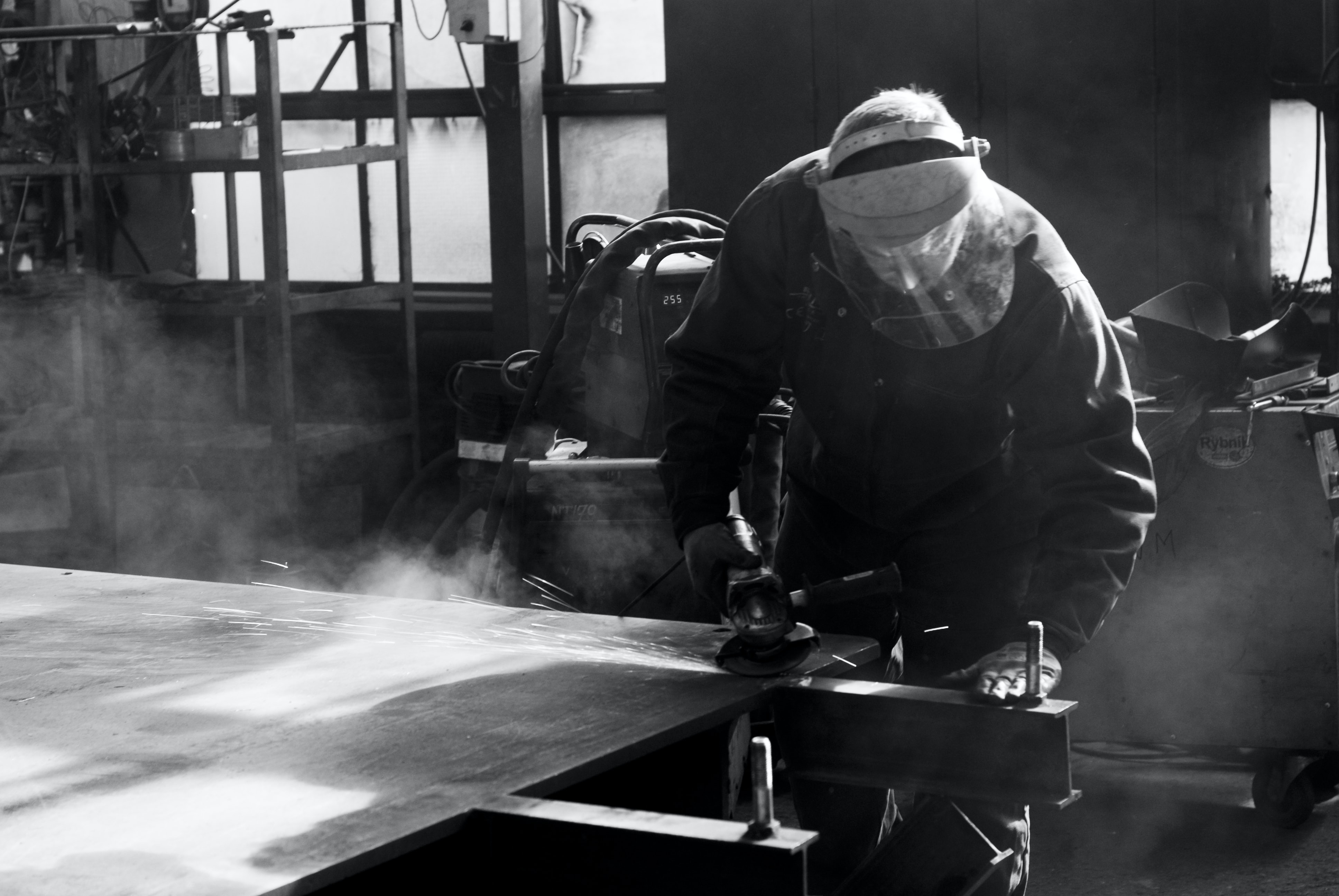 Apprenticeship
One route to becoming a marine engineer is by completing an apprenticeship. Apprenticeships usually take two to three years to complete, and you will be paid to train on the job whilst spending one or two days of the week studying either at college or with a training provider.

Around 90% of apprentices will get a job or continue with further training after finishing an apprenticeship.

Once complete, you will receive an official qualification – also known as a National Vocational Qualification (NVQ) that is recognised by employers as an industry standard.

There are apprenticeships available at different levels: intermediate apprenticeships lead to an NVQ Level 2, whilst advanced apprenticeships lead to an NVQ Level 3. A higher apprenticeship leads to an NVQ Level 4, and finally, a degree apprenticeship leads to a level 6 or 7 qualification, such as a bachelor's degree.
Training on the job
Another marine engineer career option is to train with employers such as the Merchant Navy or Royal Navy.

From day one, you'll be working towards becoming a world-class engineer, and will gain unbeatable experience in a number of challenging environments as you work on state-of-the-art warships to ensure they are maintained and ready for action.

You'll constantly be increasing your skills and knowledge and will have the chance to get your hands on some of the world's most sophisticated equipment. What's more, you'll also have the chance to travel the world – and once you leave the navy, you can transfer your qualifications to a civilian equivalent.
After gaining the qualifications needed to become a marine engineer, you'll need to build your skills and grow your experience so you can continue to further your career – and one way to do this is by taking on an overseas contract role.

There are several benefits to contract roles. Firstly, there's the chance to develop your experience in each role, and depending on your specific experience, you could eventually find yourself working on a range of equipment all over the world.

Additionally, contract roles are dedicated for a particular period of time, which means you can change roles and expand your experience and practical skills with each position, enabling you to progress your career.

And of course, there's the life experience that comes with working overseas too – you can meet new people, grow your network of contacts and improve your interpersonal skills.

When you work in a marine engineering contract role, there are positions available at all levels, so no matter what experience you have, you'll find a job that suits you.
Further your career with M&E 
In recent years, there have been many new introductions to the marine technologies that have further enhanced machines and services like the fuel cells and magneto hydrodynamics, and with further research and development constantly in progress, marine engineering is the perfect career for those who want to work at the forefront of technology. 

Since 2016, M&E have provided skilled technicians for marine engineering and marine industry jobs on short term assignments to support Foreign Military Sales contracts in Saudi Arabia and Bahrain, providing maintenance personnel to meet scheduled and unscheduled maintenance on particular RNSF naval vessels.

So, if you're thinking about moving to the marine industry and want to find out how to get into marine engineering, look no further than M&E for expert advice and help. 

With more than 20 years of experience, we support our contractors from start to finish, so if you're looking to get into marine engineering and want to find out more about marine engineering career options, be sure to contact our team today to find out how we can help.

Alternatively, why not download this guide to find out more about applying for a contract role overseas.